As we head into summer, there is plenty of fresh, tasty local produce that is at it's best right now. These days we're all being made more and more aware of our carbon footprint and how this impacts on the environment, so what could be better than eating seasonal produce from our very doorstep?
Here, Taste of the Wight tells us its top picks of what not to miss this summer… Now in the month of June, we can be enjoying a plethora of gorgeous produce, including but not limited to:
Asparagus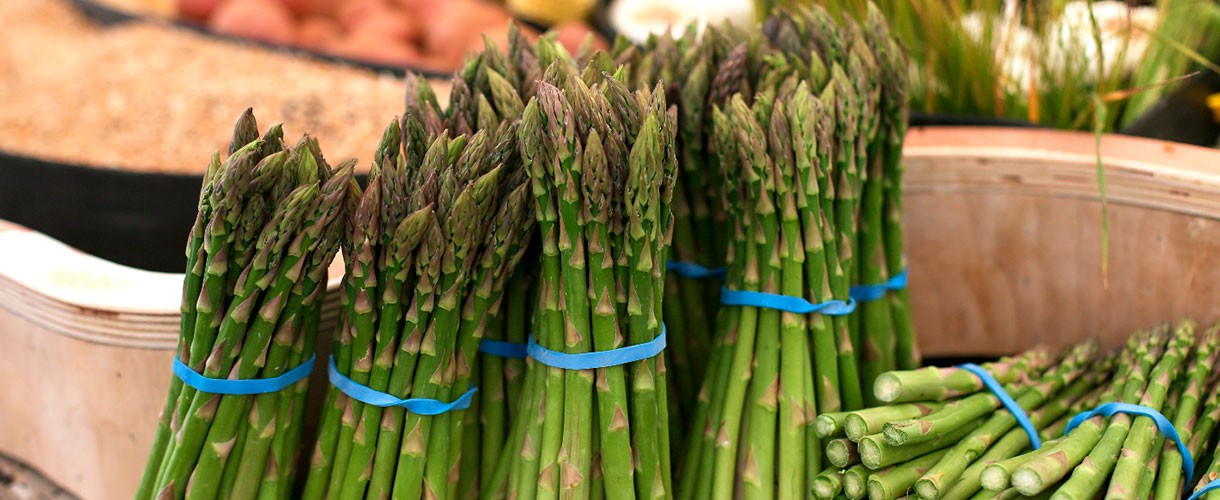 This long thin green veggie is delicious in any form, Great chopped up in a salad, lightly sauteed with a little butter, salt and pepper, boiled, steamed. However, you cook it this nutrient-packed little vegetable is always a welcome sight at the dinner table as we move from spring into early summer.
Pick up your bundle from local farm shops such as Farmer Jacks, Brownriggs or farmers markets.
Courgettes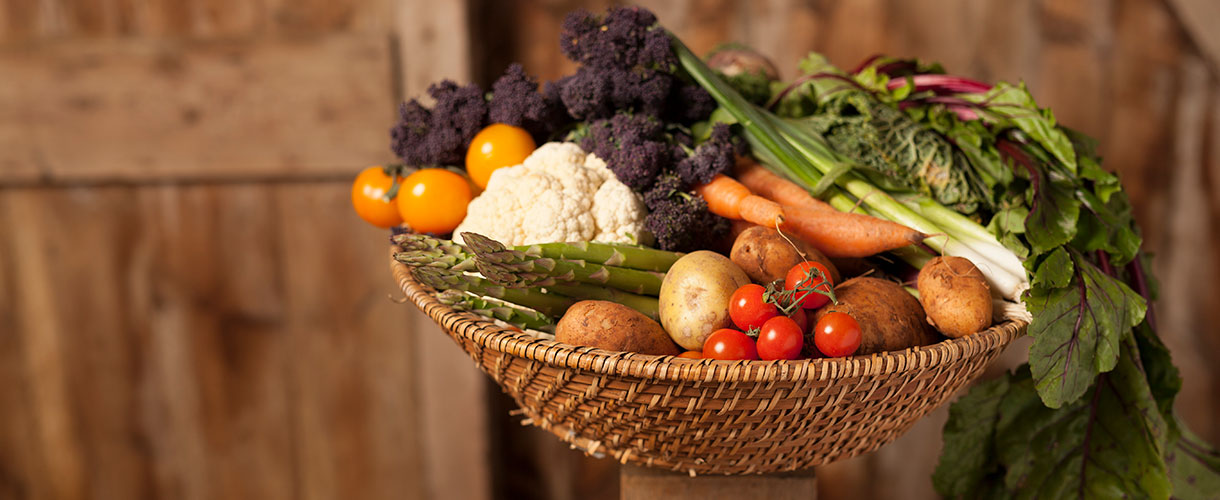 Many of us grown courgettes in our garden, and at this time of year the flowers are blooming too. Don't waste these beautiful, delicate yellow blooms as they can be eaten too. Pretty up your salad by adding these raw or fill them with something subtle like a honey/ soft cheese mix or a homemade tapenade. You can lightly pan fry them before serving but be careful not to overdo as it will damage the delicate taste.
Rhubarb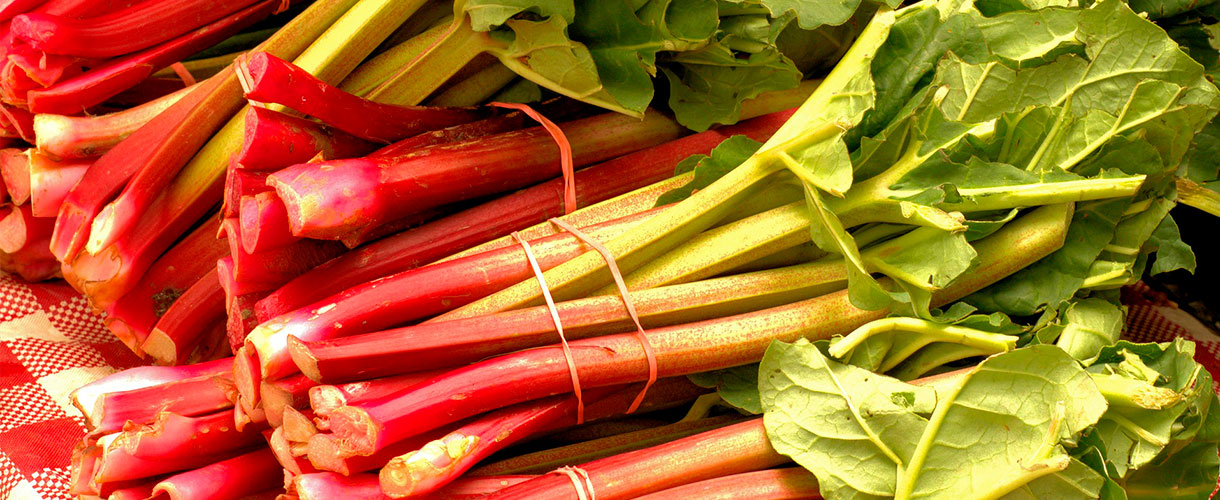 Whether you love it or hate it, rhubarb season is upon us. These young stems can be tart so when cooking them down add a little sugar. Alternatively, for less sugar add strawberries to your crumble or compote. Naturally sweet these little berries lift the flavour of the rhubarb.
Tomato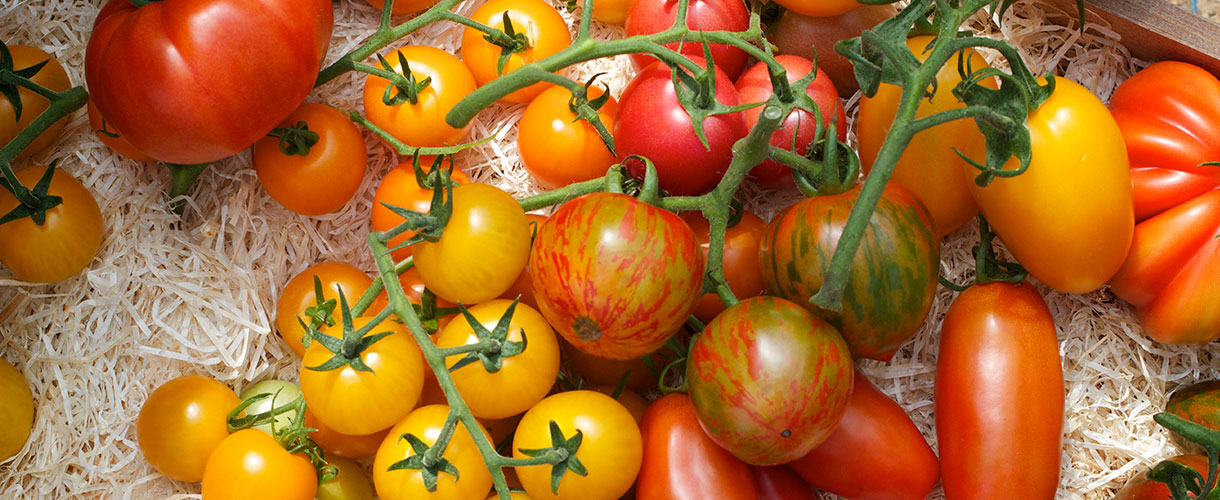 Here on the Isle of Wight we are lucky enough to have the renowned Tomato Stall based at Arreton - who are now working in conjunction with Pipers crisps on a new tomato flavour - which means we get great tomatoes all year round. If you're a grower though, you'll know that June is when these little green jewels ripen to juicy red ones. Perfect fresh in salads, sliced in your BBQ burger or popped under the grill to accompany your breakfast, for the next few months this versatile fruit is at its best.
Seafood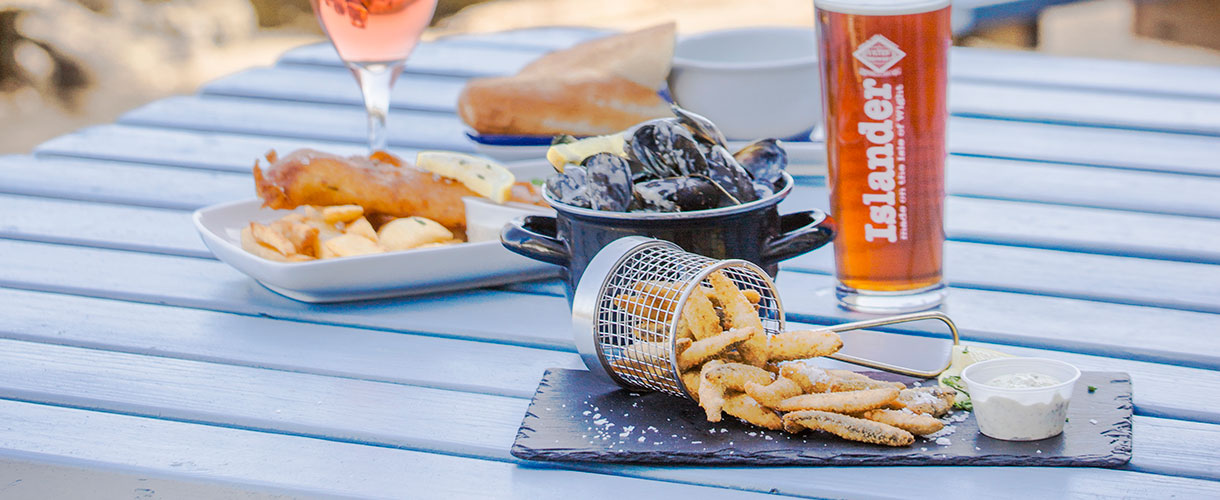 There's an abundance of seafood in our waters and with summer coming there's no better time to try our local fare. Crab and mackerel are June's offering. If you haven't headed to Steephill Cove to try the crab pasties at the Crab Shack then make it your mission this summer. Pick up some fresh mackerel from local fishmongers such as Captain Stan's in Bembridge or Haven Fishery in Ventnor.
All being grown in fields and orchards on this fair land. And you can find them in the many Farm shops and Village shops dotted all over the Island. We even have a Monastery growing and selling produce in Ryde at Quarr Abbey!
Thank you to Taste of the Wight for this inspirational post.