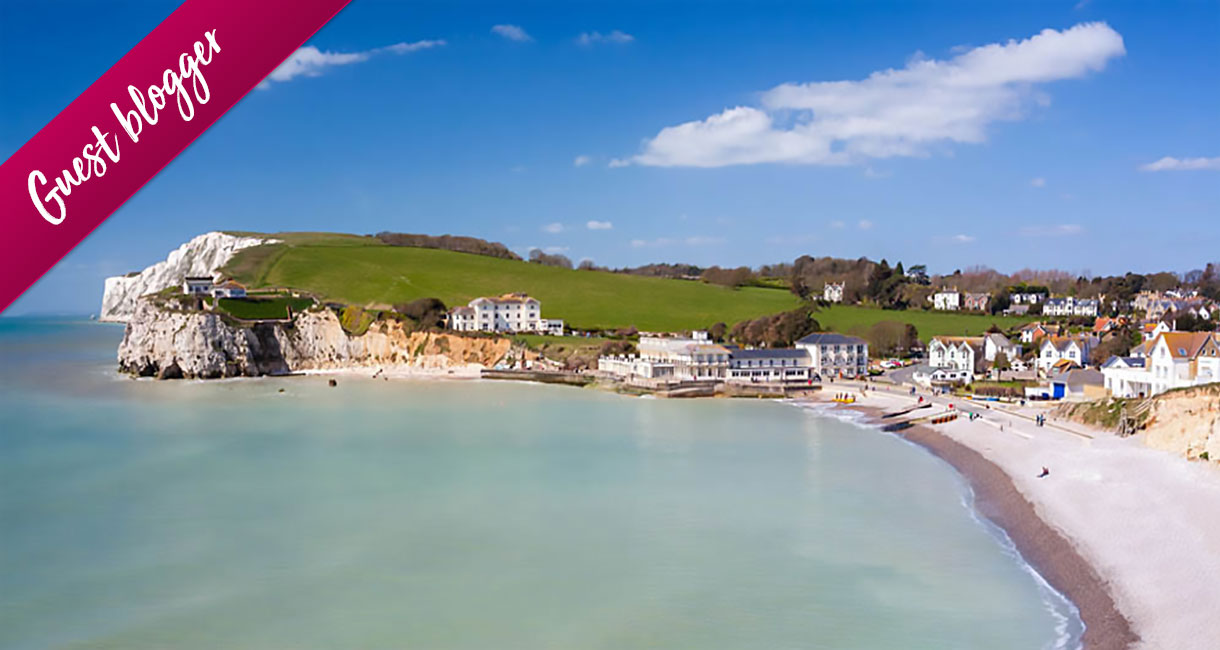 The foodie revolution has transformed how far food lovers will travel to find the most appetising, high quality, products that they can. It's believed Instagram's 'food photo frenzy' has been the main influencer on the rise of food tourism.
In fact, a recent survey by Great British Chefs found that 68% of devout UK foodies admitted they travel domestically for great food: one of the most-loved locations is the Isle of Wight.
From unpasteurised cheese to home produced wines straight from the vinery, the Isle of Wight is a must-visit location for those who know their craft butter from their craft beer.
Here are five places on the Isle of Wight which you need to visit if you're obsessed with great food and want to sample it right at the source.
1. The Garlic Farm, Newchurch

Located in Newchurch, The Garlic Farm, a family run business, has been growing garlic for over 50 years. You might go to purchase garlic, but you'll come away with much more, such as learning how to cook with it and even how to grow your own. The farm is open seven days a week, all year round and entry is free.
You can also taste test their delicious home grown produce before you buy. Sold at their shop, you'll find things all things garlicky, ranging from classic garlic chutneys and sauces to unique garlic beers and vodkas.
For those interested in food history, the farm's education centre will teach you exactly how garlic came to the Isle of Wight and about garlic folklore. Outside, in the wildflower meadow, you'll be shown around the trial beds, where you can learn about the different varieties of garlic they are trialing each year (available from March - August).
Fancy a sit down with a bite to eat? The onsite restaurant is perfect for sampling local, freshly prepared meals and produce, including homemade garlic bread!
The Garlic Farm have also partnered with the famous Garlic Festival, which has been held on the Isle of Wight every August since 1983 and attracts over 20,000 visitors. Here, you'll find huge garlic and food marquees and cooking demonstrations from top chefs, such as BBC's Valentine Warner and the Isle of Wight's very own Robert Thompson. Want to make the festival in 2019? You could look at Isle of Wight holiday parks to ensure you don't miss it.
2. Calbourne Classics, Three Gates Farm, Shalfleet

Established in 1989, Calbourne Classics is based at Three Gates Farm which is set in over 3,450 acres of unspoilt countryside and is home to over 200 pedigree Friesian Holstein dairy cows.
As a breed, Holstein cows are recognised as being amongst the most reliable for milk production, averaging 22,530 pints of milk per year. They also have distinctive markings, usually black and white or red and white in colour.
Since 1989, the farm has continued to expand and develop an exclusive range of fine foods, including award-winning cheesecakes, fresh yoghurt, baked goods, clotted cream and cheeses made entirely from their own dairy herd. And let's not forget their fresh, free-range milk!
All and more can be purchased from their onsite shop, The Dairy Deli - 'a farm shop like no udder'. You can also enjoy a tasty treat in their tea garden.
3. Minghella Ice Cream

Founded in 1950, the Minghella family have been making some of the Isle of Wight's most celebrated ice creams and sorbets for over 60 years. In this time, they have won more than 80 Great Taste food awards.
From classics such as rum-soaked raisin and mint choc chip to their unique banana smoothie and oriental ginger with honey, there is a flavour for everyone.
Since day one, nailing the perfect combo of luxurious, yet nutritious produce has been the Minghella's mission. You'll find no artificial flavours or colourings in any of their desserts.
If you're looking for fresh, locally sourced ice cream, look no further. All of the milk is sourced from Isle of Wight cows while all the sugar is unrefined in the belief that the less done to the ingredients, the purer the result.
In an interview with Daily Echo, the Minghella family talked about how sourcing local ingredients is at the heart of their ice cream flavours: "We source high quality local ingredients where we can – lavender, cherries, even plums from my own orchard. The quality of local milk and cream is also high."
Although you can't visit the factory, you can pay a visit to many shops in the Isle of Wight who sell their produce, including one on Ventnor Beach.
4. Adgestone Vineyard, Sandown

Founded in 1968, Adgestone Vineyard believe the chalky slopes on the south coast make for the perfect growing location. Described as being 'made with love, not machinery', they grow a variety of vines for wine making, including:
Bacchus
Phoenix
Schönburger
Seyval Blanc
Regent
Orion
Pinot Noir
Rondo
You can purchase English and Country made drinks from these grapes straight from their on-site shop, every wine lover's dream.
But it doesn't stop there. The Grape to Glass Experience takes you on a tour around the 10-acre vineyard where you'll learn about all aspects of viticulture and the growing season. You can even head into one of the last remaining subterranean commercial cellars in the UK to discover more about fermentation and grape pressing.
Finally, you can round the tour off with a 30-minute wine tasting session where you will be taught the correct tasting techniques. You can get all of this for only £8 per person! Opening times are Tuesday-Saturday 10am 'til 4pm and Sunday 11am 'til 4pm.
5. Isle of Wight Cheese Co, Sandown

The Isle of Wight Cheese Co. started making cheese on their dairy site in 2006 after spotting that cheese wasn't being made locally on the Island.
Since then, their cheese has come top in the British Cheese Awards several times. Made from their own milk, sourced from 52 Guernsey and Jersey cows, their range includes:
Blue Slipper (soft blue cheese)
Borthwood (Brie)
Isle of Wight Soft (creamy cheese between Camembert and Brie)
Gallybagger (unpasteurised cheddar)
Old Gaffer Blue (mature blue cheese)
Looking to purchase? They have a stall at Ryde Farmers' Market every Saturday between 8am-12:30pm where you can buy all of their cheeses and Queen Bower Dairy Milk.
If you can't make it to the market, then The Garlic Farm and Adgestone Vineyard - who we've previously mentioned - also sell their produce! You can also check out their website for advice on the aftercare for each of their cheeses.
Thanks to Away Resorts for this inspiring blog post.
Related
0 Comments