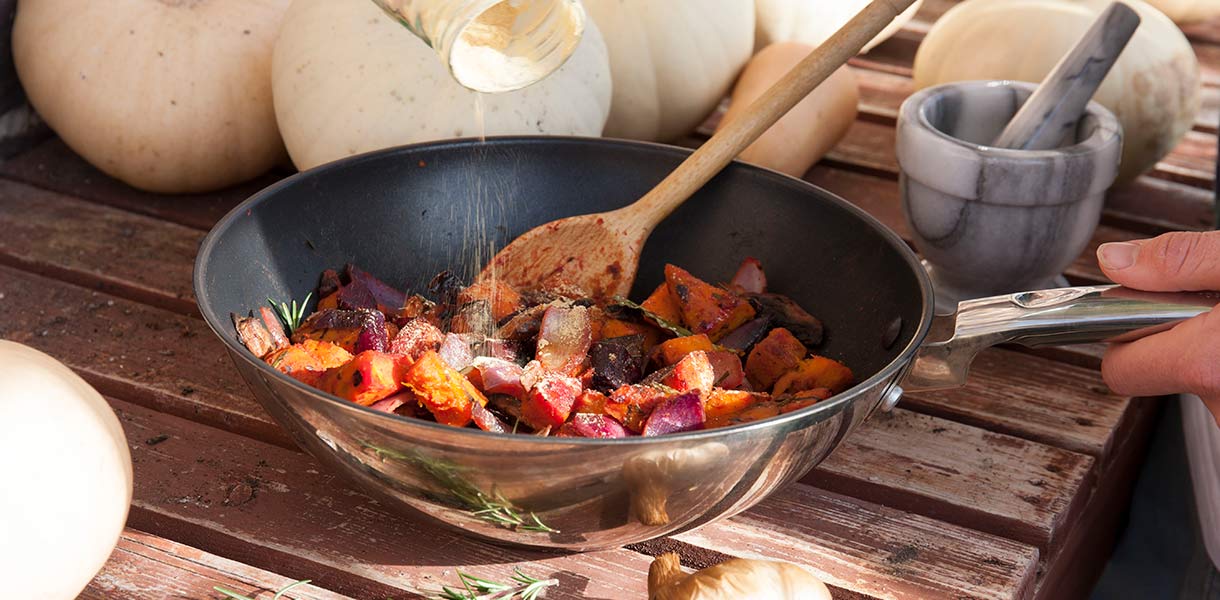 Jo Richardson has won a 2017 Isle of Wight Radio Local Heroes Award as Tourism Ambassador
I have been involved in book publishing throughout my working life - all sorts, from Inspector Morse crime fiction to petcare manuals. And as well as commissioning and editing books, I've also written a fair few myself, again an eclectic mix including an A-Z of sex, a pocket guide to the Impressionists and a book on face painting for kids. Latterly, I decided to focus on food and drink, and have penned a few cookbooks, the weirdest of which featured 700 recipes each containing just 4 ingredients. If I thought that was demanding, that was before I set myself the biggest book challenge of all.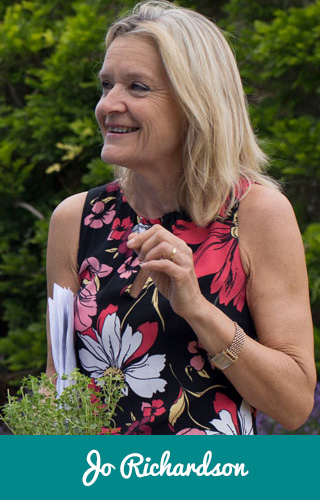 Having fallen in love with the Isle of Wight on a weekend break in the mid-1990s, my husband Paul and I finally managed to plot our way to decamping from London to Bembridge in 2002. I am just as much a food enthusiast in my spare time as for work, so I soon began discovering the remarkable larder I now had easy access to. Hard not to miss the prized Bembridge Ledge crab and lobster almost literally on my rocky doorstep, but who knew about the succulent Bembridge prawn? I sampled beef and lamb enhanced in flavour and texture by the salty breeze-blown downland grass the animals graze on from the likes of Cheverton and Mottistone Manor farms. Then I found the pork just as prime, reared free range and traditionally cured into fine ham and bacon by Brownrigg, in whose fab farm shop I also sourced the best duck ever. Moving on to dairy, equally revelatory was Briddlesford's double cream, its beta-carotene-rich golden colour and luxurious flavour a world away from the insipid supermarket stuff. Added to that there were the award-winning cheeses, goat's as well as cow's, and that seaside staple, ice cream, from the famed family firm Minghella.
Talking of fame, I knew that the virtues of the Island's garlic, tomatoes and asparagus were already well appreciated by the food writers and chefs I worked with, but what about its super-sweet sweetcorn, speciality brassicas and luscious apricots, all nurtured not only by the favourable climate but the skills of its producers, many of whom have been farming the Island for generations? These factors were also in evidence on the drinks side, with craft beers, spirits and liqueurs making their individual marks alongside wine and cider. Oh, and then there's the locally roasted artisan coffee, our very own spring water and...
I got the picture. The Isle of Wight is basically self-sufficient in foodie products across every category imaginable. This was an amazing story, I thought, and one I wanted to tell in my own way, in a book of recipes showcasing all the fantastic local products I had discovered. But more than a cookbook, I wanted to take readers on a journey through the seasons around our beautiful Island to enjoy a series of eating experiences each in a special setting - a picnic perched on the majestic downs above Ventnor, a Victorian-style tea party on a lush lawn overlooking the Solent, a harvest supper in the tranquil walled garden of the elegant Quarr Abbey. I also wanted the book to have a directory of retailers and products so that visitors and Islanders alike could sample whatever kinds of food and drink they were into.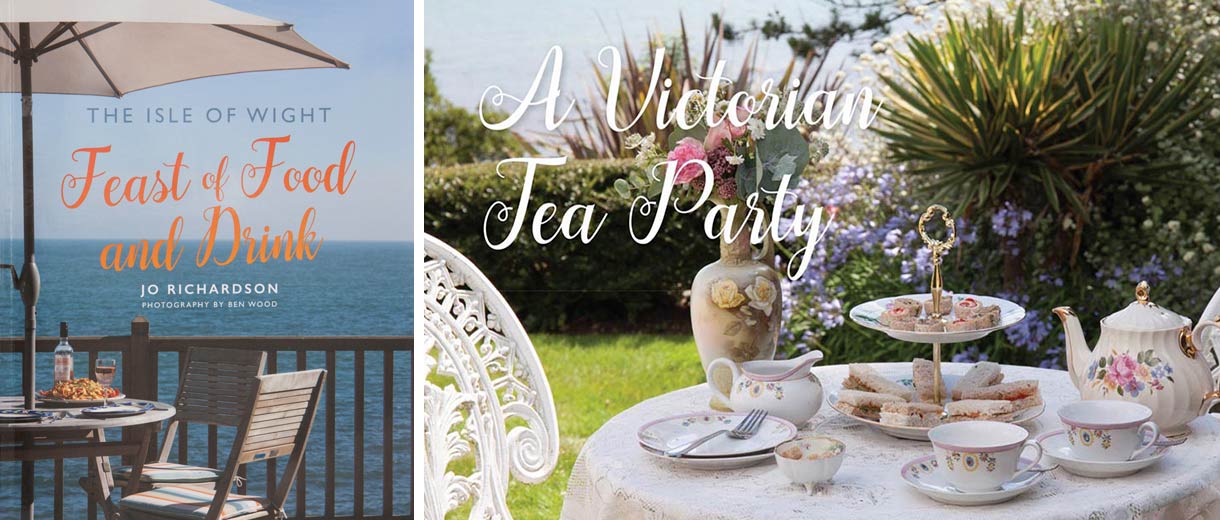 So, all I needed to do was devise the recipes, plan the locations, cook up the dishes on the day to be photographed through the course of the year, stage and style the eating 'scenarios', research and write the text and see it through design and production - meanwhile keeping the day job afloat. Which brings me to the issue of funding. I was determined that, since it was my rush of blood to the head, I had to fund it myself with no favours asked of advertisers, since part of the point of the project was to present my own objective evaluation and celebration of the best the Island has to offer. Having said that, it would never have come to fruition without the exceptional creative effort from local star photographer Ben Wood and the design team at Style of Wight mag, plus many other folk being generous with their time and support, not least my tireless publisher and marketing supremo Paul Richardson.
Were there hairy moments along the way? You bet, for instance when I poured the precious lobster pasta sauce into what I thought was a saucepan but turned out to be a steamer insert with holes. [memo to self: keep those glasses on!] Or having to lug the mighty Christmas roast goose from my oven to the location - in the driving rain. But do I regret my madcap publishing project? Not for a nanosecond! And the Local Heroes Award is a wonderful unlooked-for bonus.
Jo Richardson's The Isle of Wight Feast of Food and Drink is available online at www.iowfeastoffood.co.uk or from Waterstones and other booksellers, farm shops and tourist outlets.