As the festive period begins the near it's conclusion for another year, Taste of the Wight take a look forward to January at some great ways to turn your back on the mince pies:
After the excesses of Christmas and the New Year's hangover, January tends to be a month where we take stock and look to change our diet and lifestyle with our new years resolutions. Thankfully, that does not need to mean crash diets and weeks of sobriety. One of the best changes that we could make is to eat seasonably and locally. Eating seasonably allows you to enjoy delicious Isle of Wight produce at exactly the right time of year, fresh salads when its hot and sunny and comforting stews to warm your bones on a cold winter's day.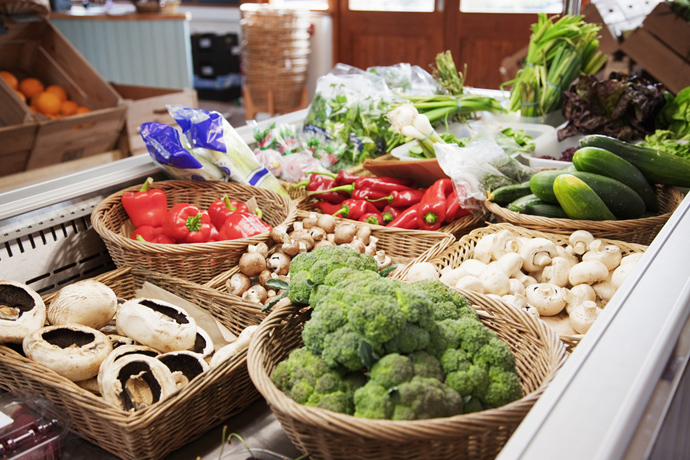 Each variety of fruit and veg has its "perfect time" when its at its seasonal best, ensuring extra flavour, extra crunch and extra juiciness. Shopping locally and eating seasonably from our local producers is a great way to support the Island' rural economy and its sustainability. Growing fruit and veg in season requires lower levels of lighting, heating and fertilizers, making for a lower environmental impact overall.
So why not make this years resolution one that will change your diet and the environment for the better!
Taking the healthy theme on step further, this is the perfect time to get out and about this January and combine eating with exercise. With so many beautiful cycle tracks and walkways on the island, its a great way to blow out the cobwebs. Here is the latest route from Taste of the Wight:
The Island has long been a popular destination for cyclists, thanks to its beautiful landscape, varied terrain, and breathtaking views. But if you're looking for a family-friendly route, that you can safely cycle with even young children, it's best to go off road and take a quieter route, such as this former railway line that runs from Cowes to Newport.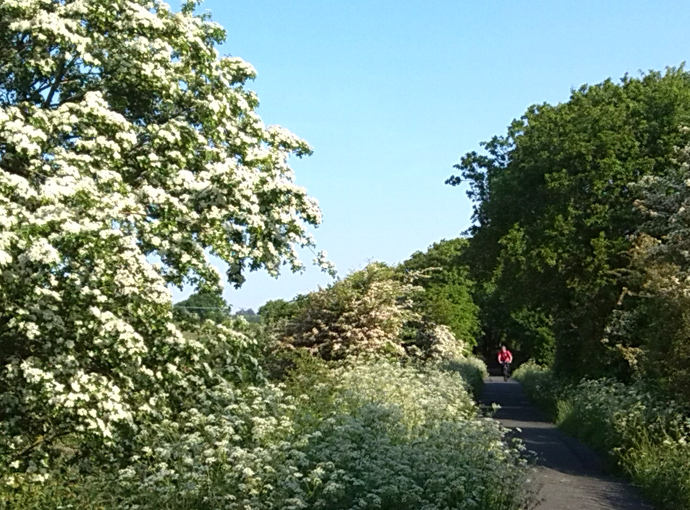 It begins at the far end of Arctic Road, just before Arctic Road winds uphill to join the Newport Road. Flat, wide and sheltered, this tree-lined path makes perfect cycling at any time of the year. There's plenty of room for the dog-walkers, pedestrians and joggers who frequent the route, and some interesting sights to enjoy along the way.
Weaving its way alongside the River Medina, you'll be treated to frequent glimpses of the water through the tunnel of oak, ash and birch trees, as well as any wildlife or vessels attracted to the river that day. In the Spring, the route is lined with nettles (the young tips of which make excellent soup if you enjoy foraging for your food!), while the Autumn yields hedgerows bursting with blackberries and crab apples. Beneath the old trestle viaduct, Dodnor Creek is a protected area of open marsh and woodland, inhabited by coots, moorhens, reed warblers, grey herons, and insects such as dragonflies and Red Admiral butterflies. To read the full story of the cycle track click here
Eating fresh and locally also means supporting your local farm shops, of which we are lucky to have several dotted around the Island. Take a stroll to Quarr Abbey where you can soak up the peace and tranquillity (very much needed after the hedonism of December) and whilst you are there stock up on your store cupboard essentials within their onsite farm shop.
Abundant fresh produce, harvested from the allotments on site, is displayed outside the shop - in early December, that meant a plethora of pumpkins, an amazing variety of fabulously-shaped squash, ornamental gourds, onions, parsnips, carrots, peppers and chillies; but expect to find whatever has been growing in the gardens over the previous months.
Inside the shop, you'll find some of the best of the Island's gourmet goods, including many delicacies made on site. Quarr Abbey not only sell their own jams, chutneys, apple juice and Benedictine-style ale, but also keep bees, from which they make their own honey. Beeswax candles in all shapes and sizes are also sold in store, along with a tasteful selection of gifts. Foodies will delight in the vast range of Isle of Wight produce available, from The Garlic Farm's delicious range of comestibles to Wild Island's flavoured oils and dressings, Godshill Cider and IOW ginger beer.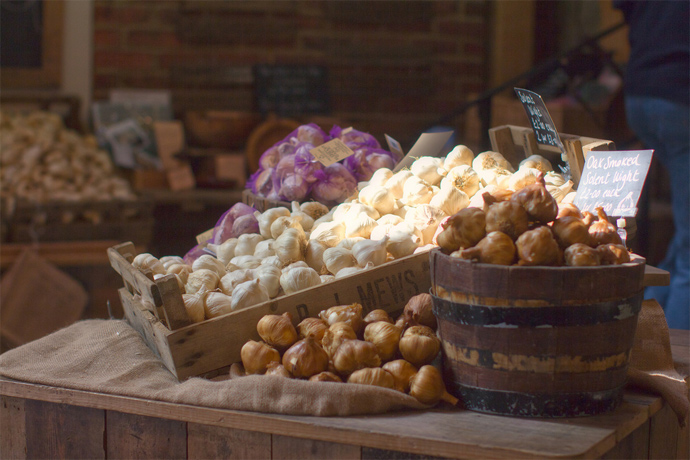 Food news round-up:
Minghella moves
Minghella is probably one of the Island's most iconic brands, with their ice cream being celebrated all over the world, racking up an impressive 80 plus Great Taste Awards as well as many other accolades along the way. After recently announcing that they will leaving their premises in Wootton after 30 years, they have revealed that their new location is none other than Briddlesford Lodge Farm. A logical move and perhaps a match made in dairy heaven, seeing as the milk in Minghella's famous ice creams comes from the Briddlesford Lodge Farm's award winning Guernsey cows! To read the full story click here
Taking the "Taste Tour"
Eldridges Solicitors further cemented themselves as supporters of local producers. After sponsoring the stage within the food pavilion at the RIWAS County Show in June 2014, they have recently commissioned a "Taste Tour" for their staff and clients.
Meeting at The Bargeman's Rest, they went on to travel around the Island in style in a Vintage Bus from Vintage Tours, the team visited a number of local producers. Starting with brunch on the farm at Bluebell's Cafe at Briddlesford Lodge Farm, they met with Christine Griffin of the Griffin family, who have farmed the site since 1923, in their newly opened Heritage Centre. After learning all about the site and its history, the team then took off to Goddards Brewery in Ryde. Head brewer Xavier talked through the brewing process and guests were treated to tasters of Solent Night, the newly named "winter warmer" and Wight Squirrel.
The next stop on the tour saw Eldridges and their party enjoying lunch at The Garlic Farm. The Boswell family have been growing garlic on the Isle of Wight for over forty years and Colin Boswell was on hand to talk through the business and the many different types of garlic, from wild to black!
After a cheeky pint in The Sun Inn at Hulverstone, the final destination was Julia's Tearoom as Dimbola Lodge. Steeped in history, Brian Hinton, curator, impressed with his vast knowledge of Alfred Tennyson and the Island in the late nineteenth century. Great slabs of cake were served up with tea and coffee and rounded of what was a very informative and extremely tasty day!
Throughout the day, Eldridges raised funds for two local charities, the IW Youth Trust and The Jack Frost Appeal.
Seasonal Recipe:
Why not try a sparkling cocktail featuring the Tomato Stall's unique pressed tomato cordial this January. Absolutely Bloody Fabulous is a fresh take on the Bloody Mary For the recipe and method visit Taste of the Wight here
Related
0 Comments