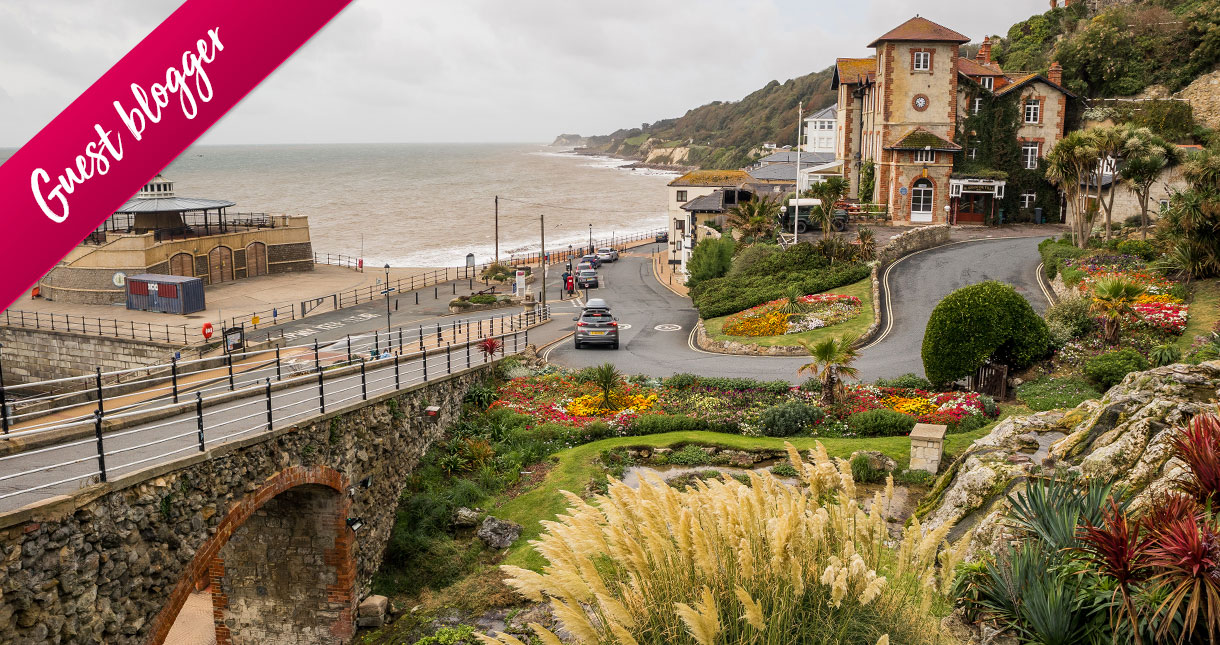 Renowned for its stunning coastline, historic attractions and local landmarks, the Isle of Wight is the perfect destination for a romantic getaway. From hand-in-hand strolls to thrilling water sports, there's so much to see and do on the Island.
Parkdean Resorts recently teamed up with Vicky Flip Flop Travels, a top UK travel blogger, to help unearth some of the best things this incredible Island has to offer. Here are some of the amazing places Vicky and her boyfriend Ben explored!
Osborne House

Osborne House is undoubtably a must-visit attraction on the Isle of Wight, whether you're travelling solo, as a couple, or with the family. Known as Queen Victoria's 'royal palace by the sea', she often holidayed here with Prince Albert, and it's easy to see why.
Not only does Osborne House boast an impressive interior, including grand bedrooms, exquisite nursery rooms and royal bathrooms, it's also home to stunning gardens and grounds. Follow in the royal couple's footsteps on your own romantic strolls and see where they grew vegetables and planted hundreds of trees and plants with their children.
West Wight Alpacas

For a date-day activity with a difference, head to West Wight Alpacas, a 23-acre farm in the countryside village of Wellow, home to a herd of unique Suri alpacas and llamas.
Take these cute animals for a stroll around the farm and learn all about their history from the walk leaders. Once you've explored the farm and walked alongside the animals, West Wight Alpacas is also home to The Llama Tree, a fantastic bistro and coffee house, where you'll find the most delicious homemade pizzas.
Ventnor Botanic Garden

With over 30,000 subtropical plants and trees spanning across 22 acres, Ventnor Botanic Garden is an impressive place to visit on a trip to the Isle of Wight.
Whether you're nature lovers, looking for garden inspiration or simply want to enjoy a fun day out, there's so much to explore. The Garden is located in the unique microclimate of the Ventnor Undercliff, making it Britain's hottest garden and around 5 degrees warmer than mainland UK. If you're a couple looking to tie the knot soon, then Ventnor Botanic Garden also makes for an idyllic wedding venue!
Water Sports

From Shanklin and Sandown to Ventnor and Ryde, the Isle of Wight is packed with an array of beautiful beaches, many of which provide a range of action-packed water sports.
Whether you're an aspiring amateur or a seasoned pro, take your pick from kayaking, canoeing, paddle boarding, surfing and many more. One company that offers a variety of water sports is Tackt-Isle Adventures, based in St Helen's on the east coast of the Island. If you're a competitive couple, you'll love the kayaking splash session, filled with games and challenges for you to try your hand at. Alternatively, you can both channel your inner zen in SUP Yoga (stand up paddle board).
The Needles
One of the most famous landmarks on the Isle of Wight is The Needles, a row of three stacks of chalk rising 30 metres out of the sea on the west side of the Island. The attraction takes its name from the fourth needle-shaped pillar which sadly collapsed in a storm in 1764.
As well as stunning views, The Needles also offers a range of other exciting activities. Watch glass being made by skilled local craftsmen, enjoy a boat trip to see the 19th century lighthouse up close, or take a romantic ride on the iconic Needles Chairlift.
Where's your favourite place to visit on the Isle of Wight? Share your pictures using #BestOfBritain.
Thank you to Parkdean Resorts and Vicky Flip Flop Travels for this inspirational blog!