May is the gateway to the summer season with May Day celebrated in the Northern Hemisphere, marking the end of the harsh winters when flowers emerge and crops begin to spring.
The Isle of Wight crops are indeed beginning to spring with Farmer Jacks starting to pick their asparagus. Long hailed as a delicacy, asparagus is packed full of vitamin A, B and C and is virtually fat free! Great for the heart and boosting the immune system and packed full of flavour, it really is a super food. The Island's asparagus is world renowned and was even famously served up at the Queen's Diamond Jubilee as part of the lavish banquet at Westminster Hall! Read more about our local asparagus and Farmer Jacks as part of Taste of the Wight Seasonal Spotlight here.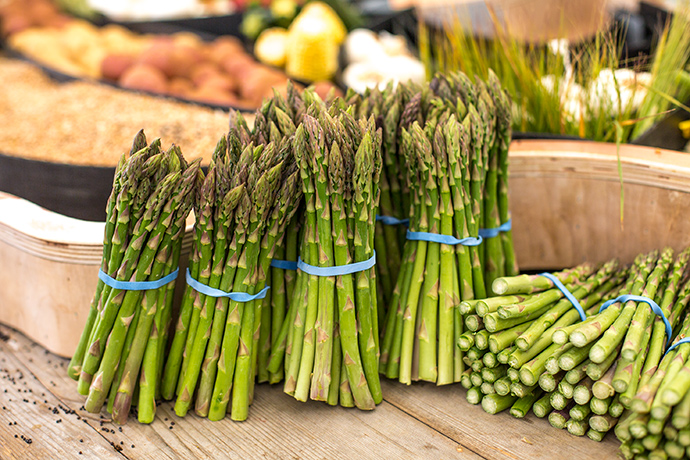 As part of this months Walking Festival, why not join Taste of the Wight on their walk. Starting and finishing in Newchurch, take in some of the Island's local producers such as The Garlic Farm and The Tomato Stall and finish with a well deserved (optional) meal of local produce in The Pointers Inn.
May hosts the 10th annual Real Ale Festival at Havenstreet Steam Railway featuring beers sourced from brewers all over the country, including the most popular beers from our previous nine Real Ale Festivals. Of course there will also be a comprehensive range of the best beers brewed by the three Island breweries, Goddards, Island Ales and Yates.
There will be a range of hot and cold food available and a full service of steam trains will be operating. There is free admission to the Festival which is open from 11am till 7pm on Saturday and Sunday and from 11am till 5pm on Bank Holiday Monday.
Seaview Hotel are offering the chance to forage for your dinner. Their "Foraging Walk and Dinner" taking place on Saturday 16th May, is a great opportunity to explore the surrounding coast and countryside for edible herbs, mushrooms, razor clams and sea vegetables. Isle of Wight expert, Paul, from Fruit of the Land, will show you great places to forage for food. Head chef Bruce Theobald will prepare a menu based on the food you have spotted on your day's foraging. Read more about celebrated "Chef Bruce" as he appears as one of Taste of the Wight's Food Heroes.
Booking is essential for this event as numbers are limited. Visit http://www.seaviewhotel.co.uk/ for more details.
The Island is abuzz with the news that Michelin starred chef Robert Thompson will be opening his own restaurant in our capital town sometime this summer. Work on "Thompson's" is well underway and we are sure that the 48 seater is sure to be one of the Island's most popular – so you best get your name on the list!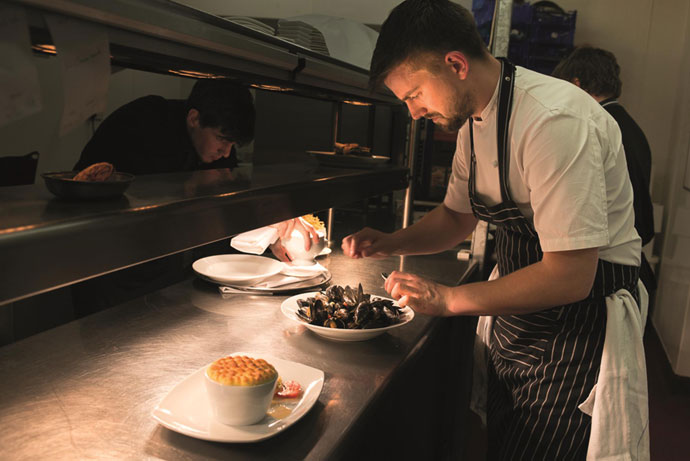 Did you know that the Isle of Wight's tomatoes are not just any tomatoes...they are now Marks & Spencer tomatoes! The Tomato Stall have been selected by Marks & Spencer as one of only a handful of UK producers to feature in their range of branded artisan food and drink. The range consists of only 22 products by 20 different producers and will showcase the very best of British, encouraging shoppers to enjoy local fare. Read the full story at Taste of the Wight