Hooray it's May and one of the most beautiful months on the Isle of Wight.
Still not visited this little island? You're missing a trick. . . sun-soaked beaches, rolling countryside and friendly rural pubs serving home cooked food are waiting for you. Drive up onto the downs and wherever you look, the sea will sparkle back.
Getting to the Island is a doddle with good road and rail links and car ferries departing from Lymington, Portsmouth and Southampton. Foot passengers can opt for the 10 minute Hovercraft trip from Southsea straight into Ryde or the 22 minute FastCat from Portsmouth to Ryde. Or hop on the high-speed Red Jet which will whisk you from Southampton to the heart of Cowes in under 30 minutes.
Whether you visit for a day or come for a longer, half term break, we know you'll be back. Who can resist the slow, totally indulgent pace of holidays gone by? There's no need to rush, just take your time, May is an enchanting month with carpets of bluebells, trees laden with blossom and woods and hedgerows bursting into acid green leaf.
If you stepped ashore many years ago, perhaps a school trip or an early teenage adventure, you'll love re-engaging and reminiscing. If you're a first timer, welcome!
For active breaks…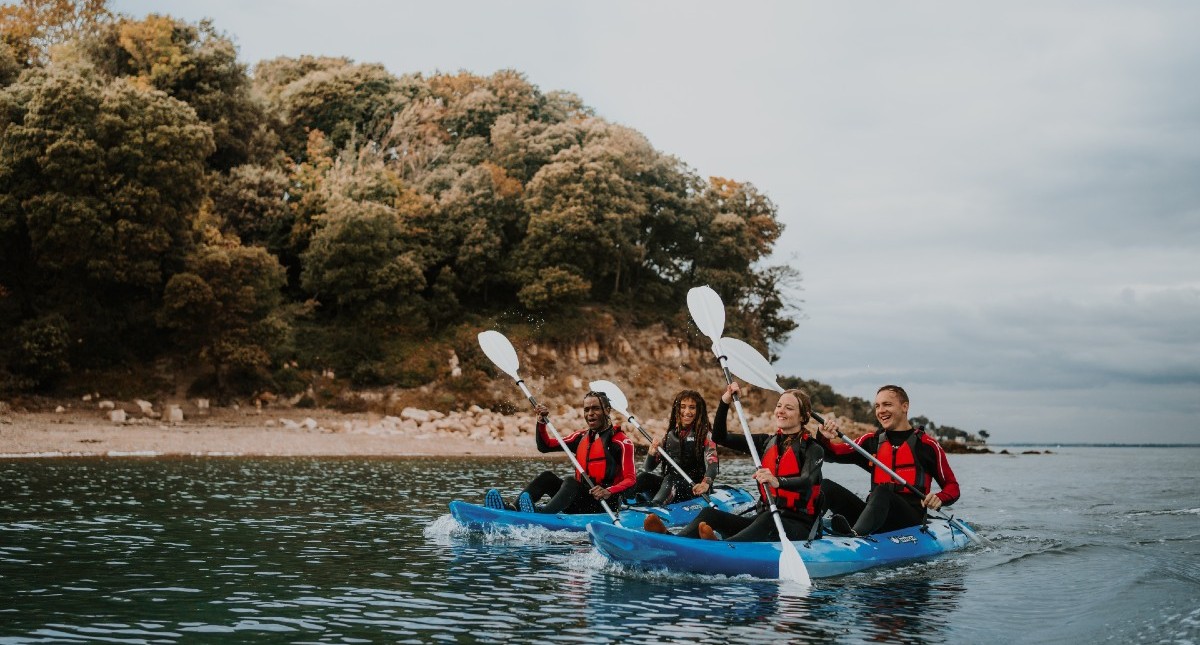 There's much to see and do, breath-taking walks, extensive cycle routes, sailing, canoeing, kayaking and paddle-boarding. Or just sit back and watch the intrepid kite surfers as they skim over the waves at scary speeds. Plenty of hire shops are on hand to rent out whatever you fancy for a dare devil experience. For those wanting to keep their feet firmly on the ground, there's heaps of attractions for all ages, from toddlers and teens to great aunts and grandparents.
For Family fun…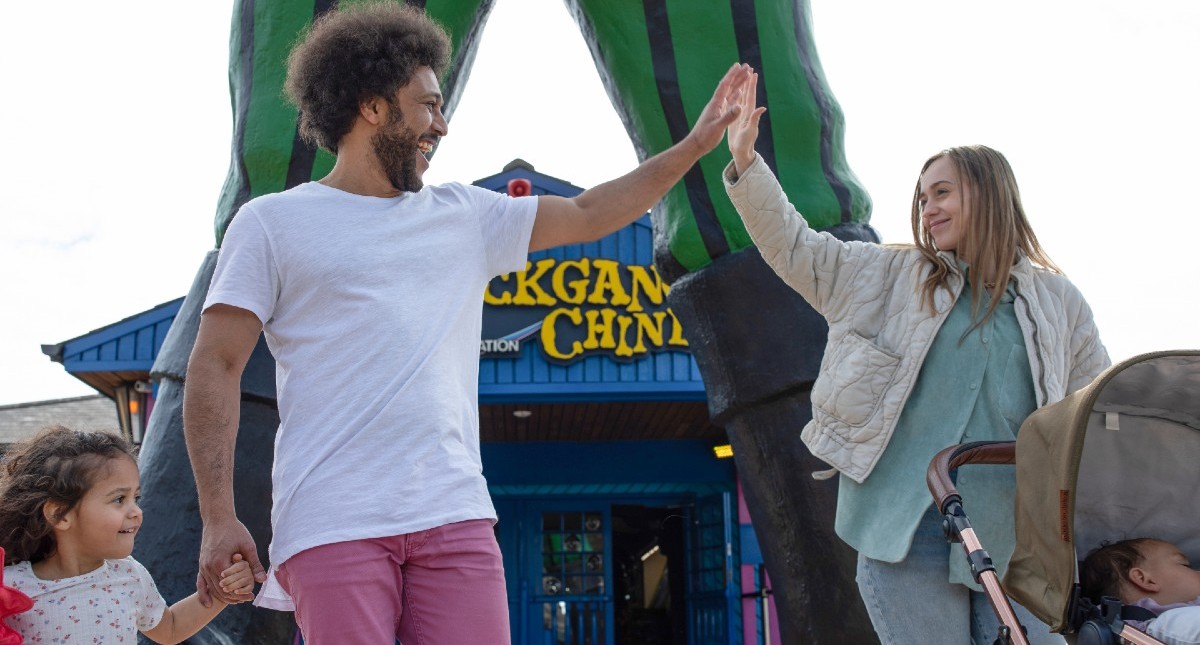 Blackgang Chine, the oldest theme park in the UK, describes itself as the 'Land of Imagination' and its gentle approach is ideal for tinies. For something a little different, its sister park, Robin Hill, has some heart-stopping rides and falconry displays that will enthral and provide entertainment for everyone.
Staying with the theme of wildlife preservation, take a trip to Monkey Haven which is all about primate rescue or, if big cats are your thing, a visit to the Wildheart Animal Sanctuary is a must. Two more attractions on your bucket list should be Amazon World Zoo Park which has cleverly recreated life within a rain forest and Tapnell Farm, an all-weather attraction where you can walk with wallabies and get close to different beasties including meerkats and goats. There are lots of indoor and outdoor activities to keep the kids entertained.
Sandham Gardens, next to Sandown's award-winning beach, is a lovely place to kick back and relax. Entry is free – you simply pay for whatever you'd like to do. For the fearless and young at heart, you'll love Sandham Gardens - karting, Skynets, golfing with dinosaurs, skateboarding, eating ice-cream, it's all there for the doing.
If it's time for a little grown-up exercise, embark on a bracing seven mile walk across the downs taking in the Tennyson Monument and sweeping views across to the Needles. Combine your visit by stopping off at The Needles Landmark Attraction and taking the world famous chairlift to get closer to the Needles rocks and coloured sands.
For history seekers…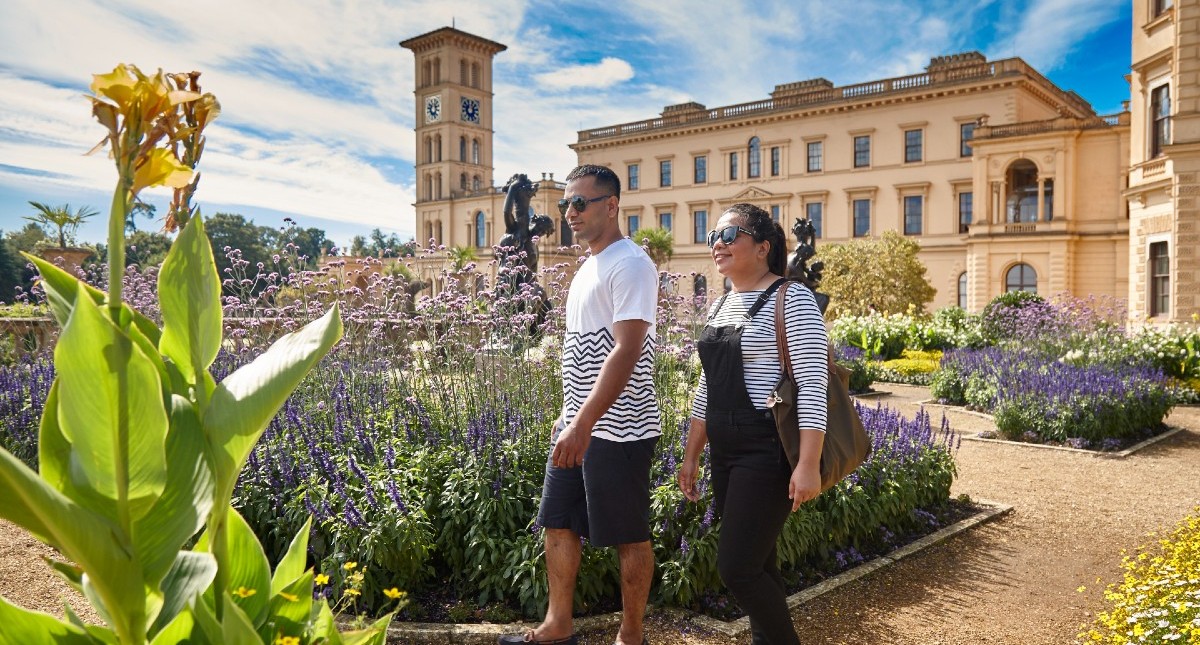 If you're still hungry for history, Osborne in East Cowes is Queen Victoria's former home, it's the place she cherished and where she died in 1901. And a short drive away, Carisbrooke Castle is everything a fairy tale castle should be, climb the ramparts for spectacular views across the Island.
There's still so much more to see, walks to walk and delicious seafood to sample. Check your diary and our accommodation will reveal top notch hotels, quality B&Bs and some of the finest self-catering properties you'll find anywhere.
Come back soon, the Island is waiting for you.