Looking for heaps of family fun this summer? Look no further! Here at The Needles Landmark Attraction, we really do have something for everyone - making every visit here a truly memorable day out. Here's our top 10 recommendations for a day out at this Iconic landmark.
1. Music and Magic in the Skies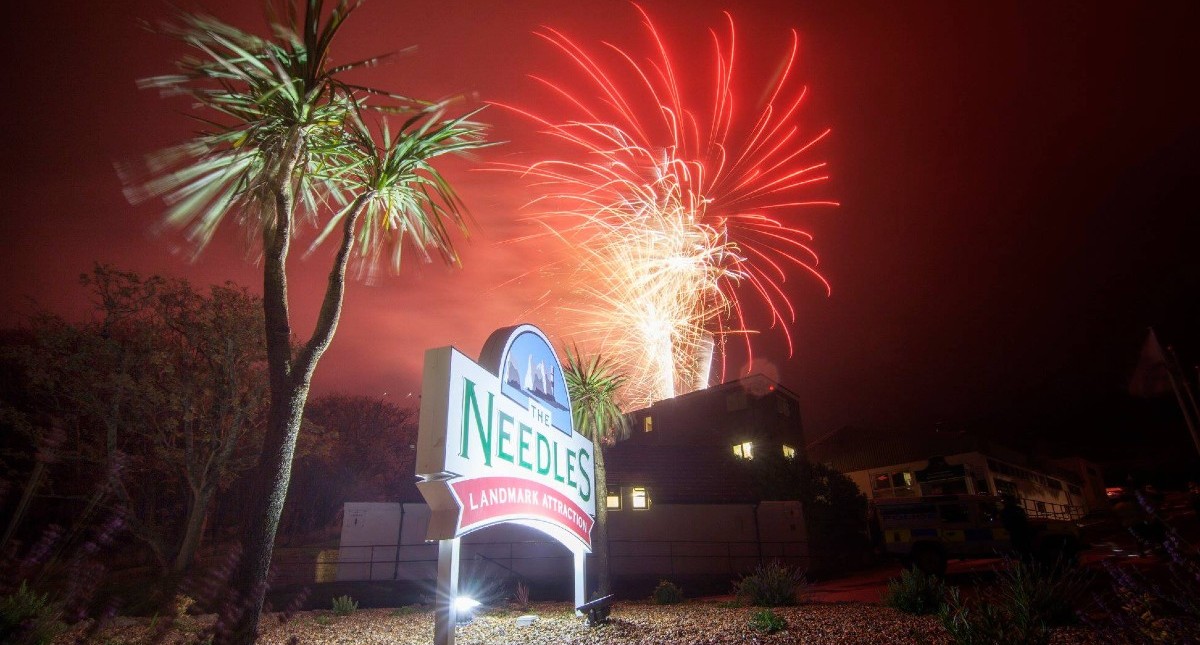 Music & Magic in the Skies is one of the largest fireworks displays to hit the South Coast this Summer. Join us every Thursday at dusk between 29th July and 2nd September to witness a dance of colours in the sky, set to a special musical score. Each display will transport you on a magical journey.
The site remains open from 10am until late into the evening for live music, entertainment, shopping and foodie treats.
2. A Trip on the Iconic Chairlift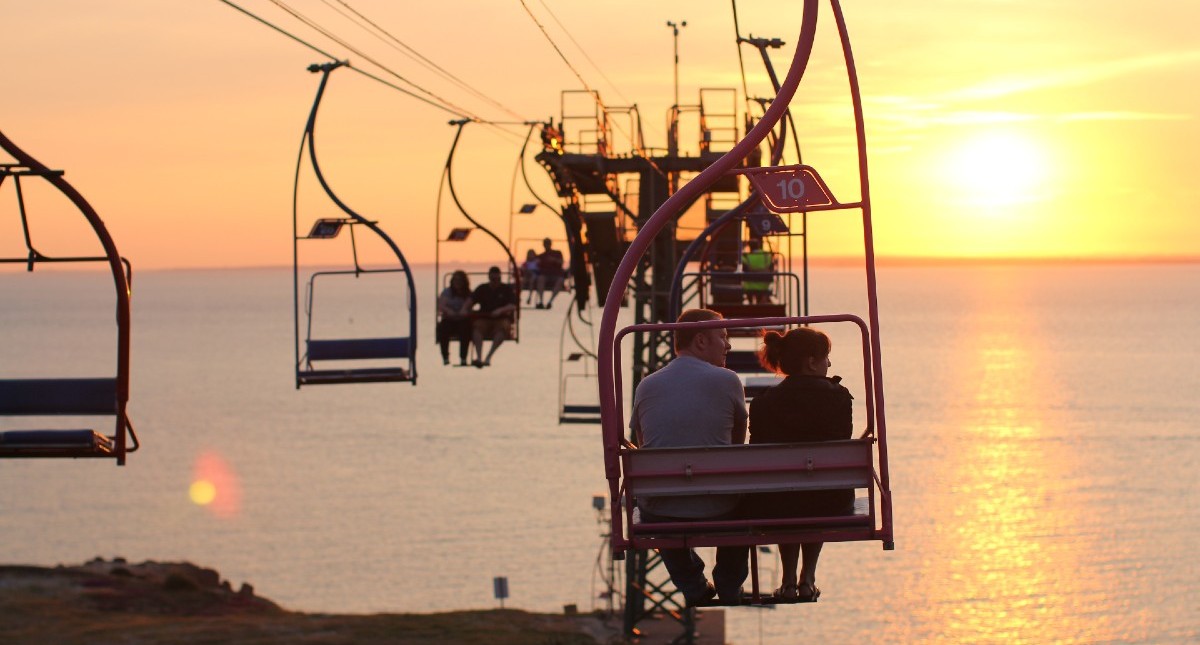 Always a firm favourite with our visitors, and a must when visiting, the iconic Needles Chairlift is the best way to see the Isle of Wight's most famous landmark. Take a delightful trip from the top of the Alum Bay cliffs down to the beach below and experience spectacular views of the picturesque Needles Rocks and Lighthouse, as well as the multi-coloured sand cliffs of Alum Bay and the stunning turquoise waters beyond.
3. A Boat trip around the Needles Battery and Lighthouse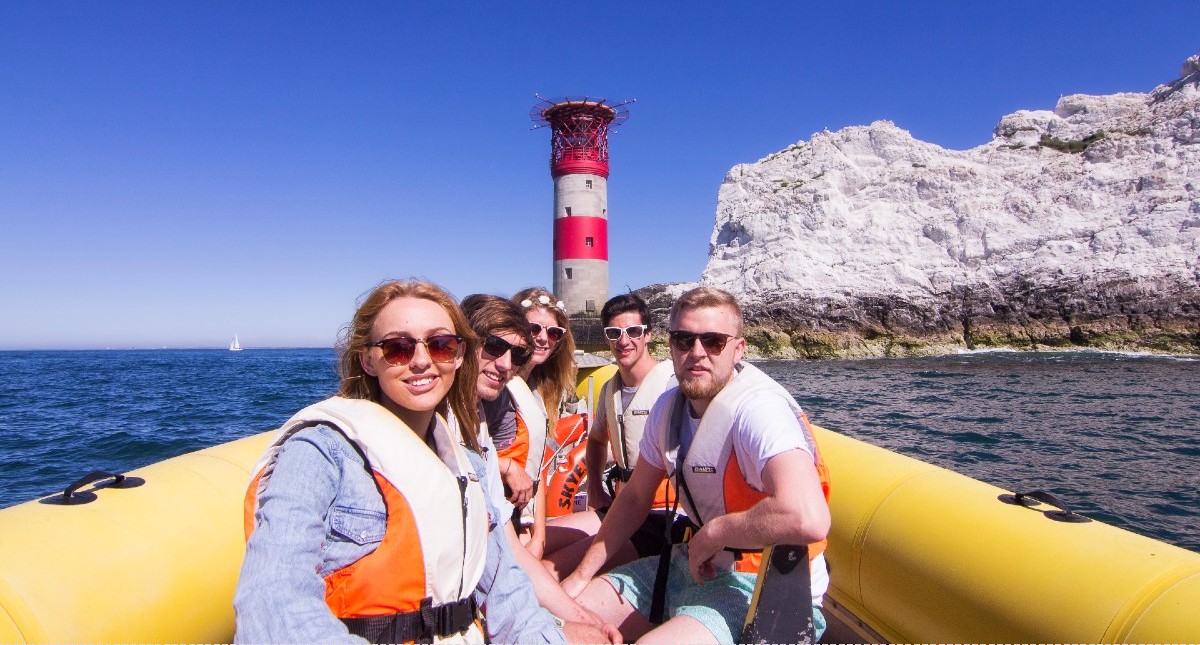 Another must-do whilst visiting is a boat trip! For a close-up view of the dramatic Needles Rocks and Lighthouse, take one of the pleasure boats from the jetty which will take you around the rocks and lighthouse and provide panoramic views of the Alum Bay sand cliffs.
Choose between a 20 minute slow cruise to view the Needles Rocks and Lighthouse, coloured sands of Alum Bay, dramatic chalk cliff face and the surrounding coastal features or a 15 minute fast trip on the High Speed Rib. Whichever option you choose, you're guaranteed a breath-taking experience.
4. An hour or two on our private beach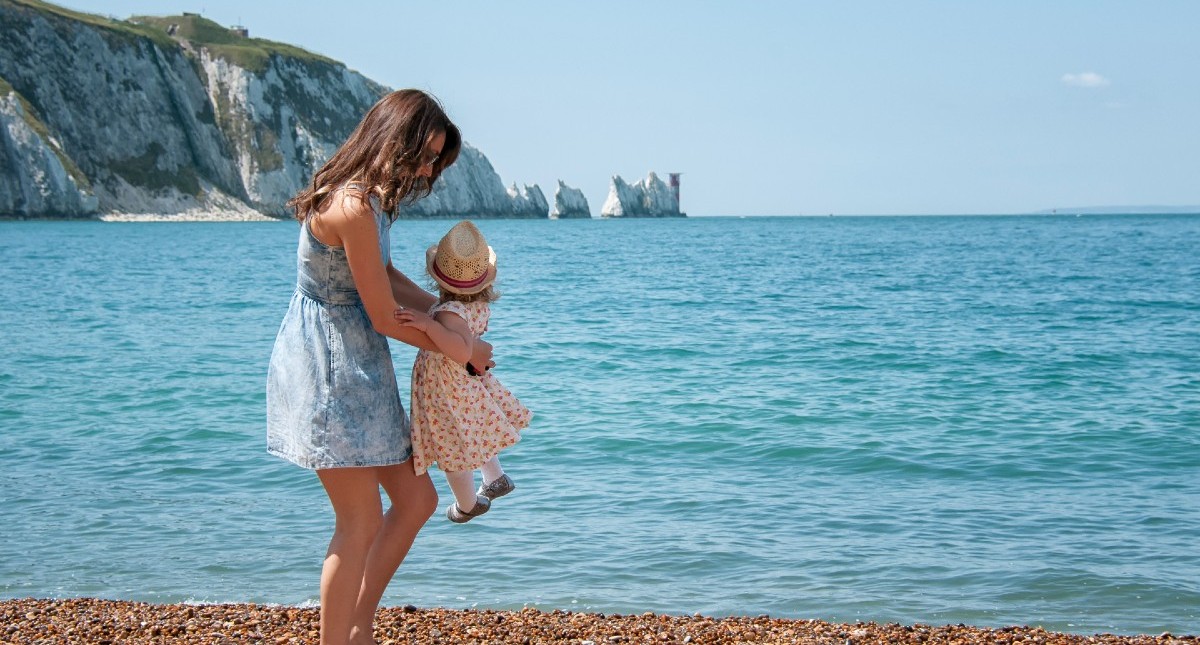 If you're after a relaxing hour or two, then head to our private beach at the bottom of the iconic coloured sands. Alum Bay is known world-wide for its multi-coloured sand cliffs and stunning views across the Solent - and the perfect place to enjoy a gentle stroll in the sunshine.
5. Sand filling Experience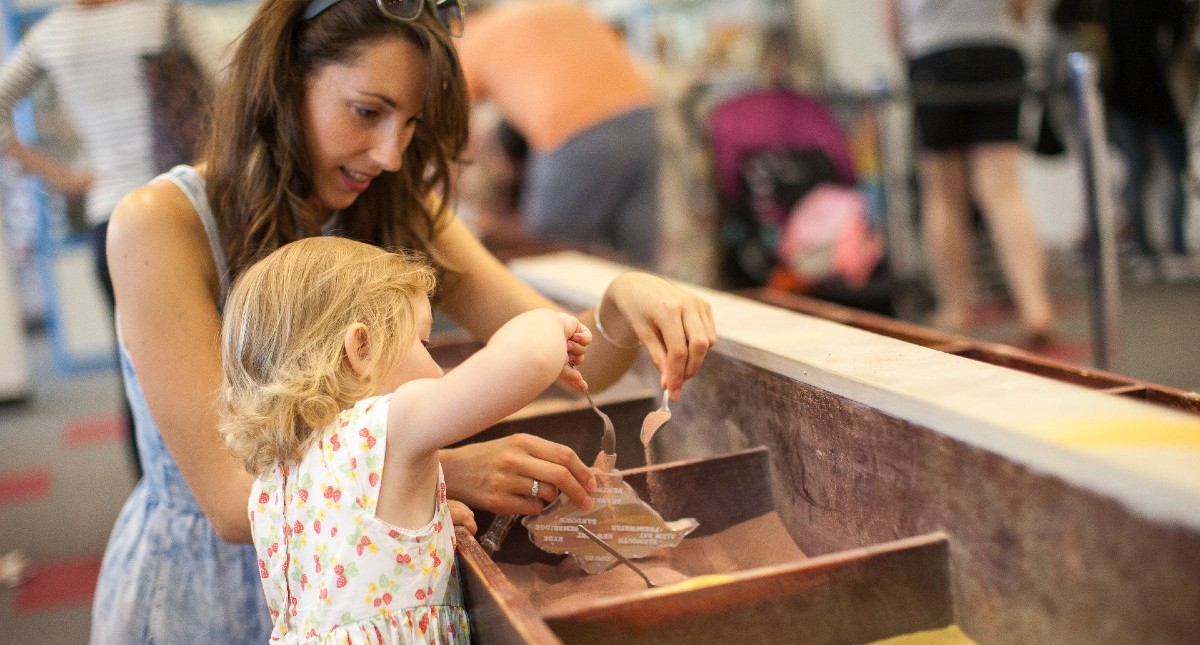 Filling a glass shape with layers of different coloured sand from Alum Bay is a long held tradition and fond childhood memory to many. Take part in this tradition yourself, choose from a variety of shapes to fill yourself with the 21 shades of Alum Bay Sand or buy a ready filled item with handcrafted designs created by our very own sand expert. These unique objects are a wonderful reminder of your holiday on the Isle of Wight or make fantastic gifts for that special someone.
6. Sweetshop manufacturing Experience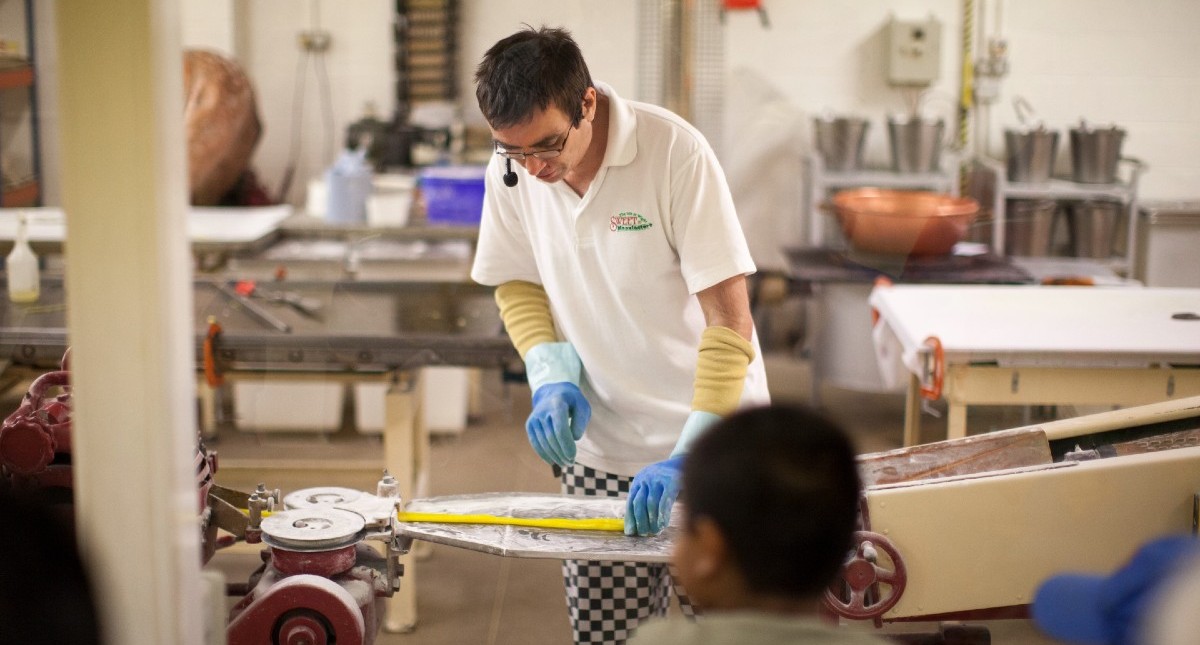 Watch in awe and wonder as our confectioners create sweet treats in front of your very eyes – then sample the results with over 30 flavours to choose from. We make hard boiled sweets in every imaginable flavour, from rhubarb and custard to our very own special Wight Mints.
An irresistible selection of sweets is also available to purchase from our adjoining shop with something to suit everyone's taste. A vast array of old favourites, including Rhubarb & Custard, Strawberries & Cream, Mint humbugs and Pear Drops can be found in our Isle of Wight Sweet Shop.
7. Alum Bay Glass Experience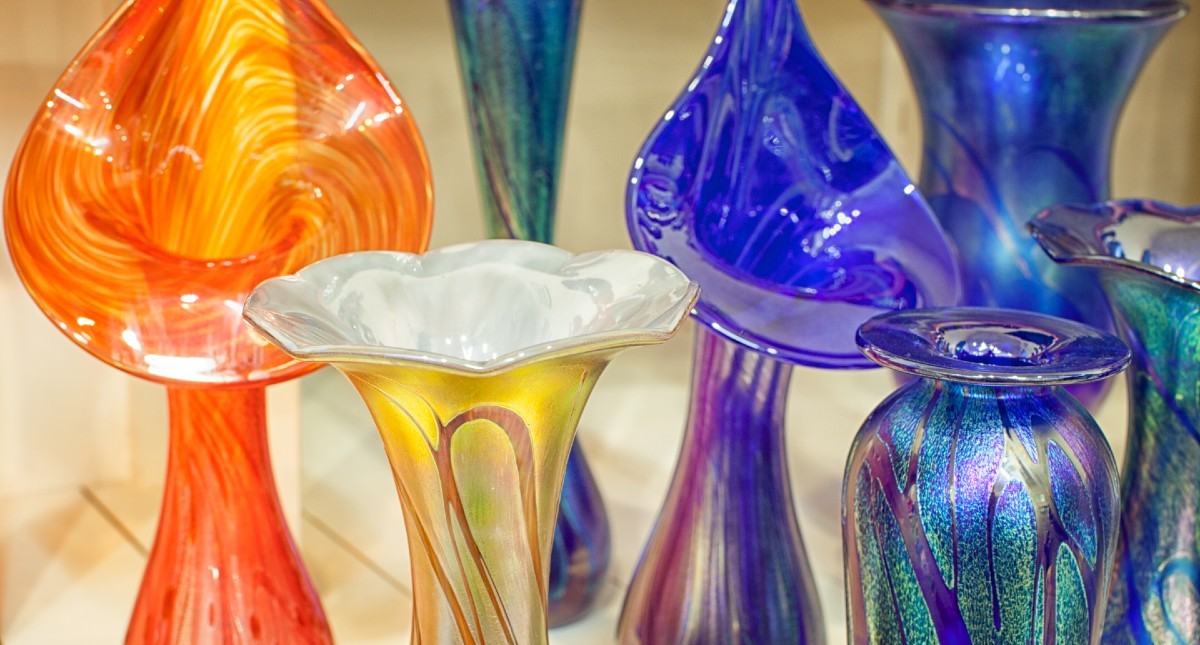 Established in 1972, Alum Bay Glass produces beautiful and unique glassware and offers live demonstrations from our skilled local craftsmen. From perfume bottles and vases, to bowls, ornaments and doorknobs, our glassmakers create a wide range of unique handcrafted glassware in front of your very eyes.
8. Open top bus trip around the Needles Battery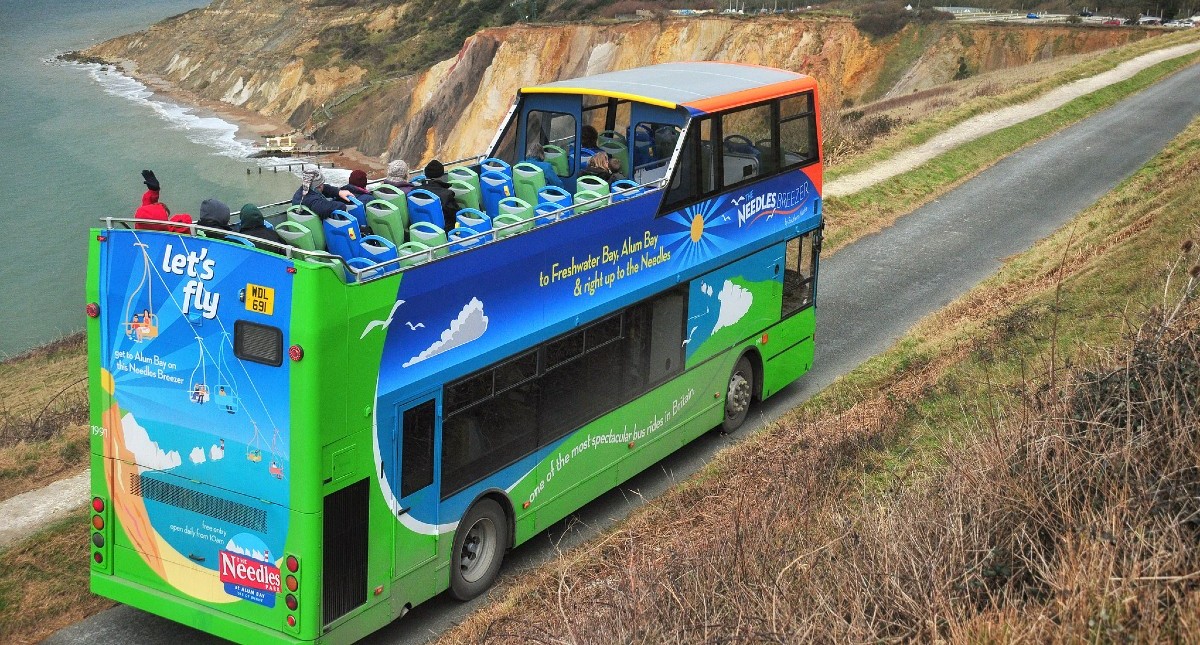 If you're after a truly breath-taking view of Alum Bay and The Needles Battery, The Needles Breezer is the bus trip you want. It is undoubtably one of the most spectacular bus rides in all England. This open-top ride has views that will simply take your breath away. The cliff-hugging, dizzy climb from Alum Bay right up to the Needles Battery, provides views out to sea that are intoxicating.
9. Photo Opportunity at The Needles Viewing point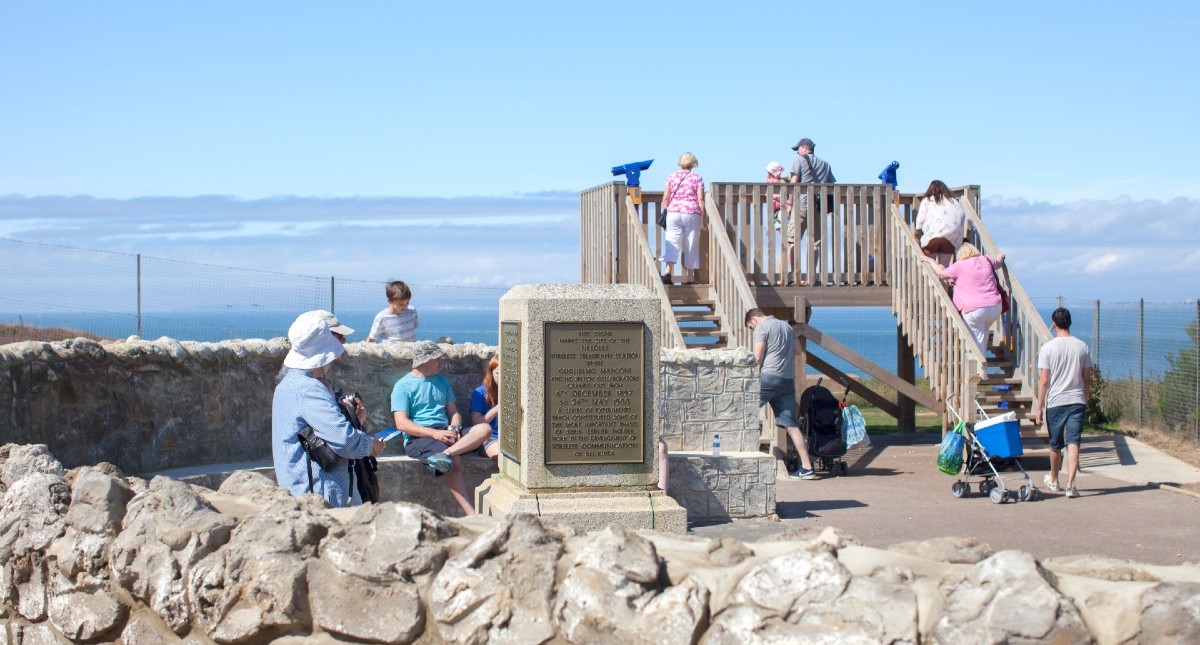 No visit to The Needles Landmark Attraction would be complete without the obligatory photo from the Needles viewing platform. Get all your friends and family in the photo for this truly iconic snap shot that will last a lifetime.
10. Marconi's Monument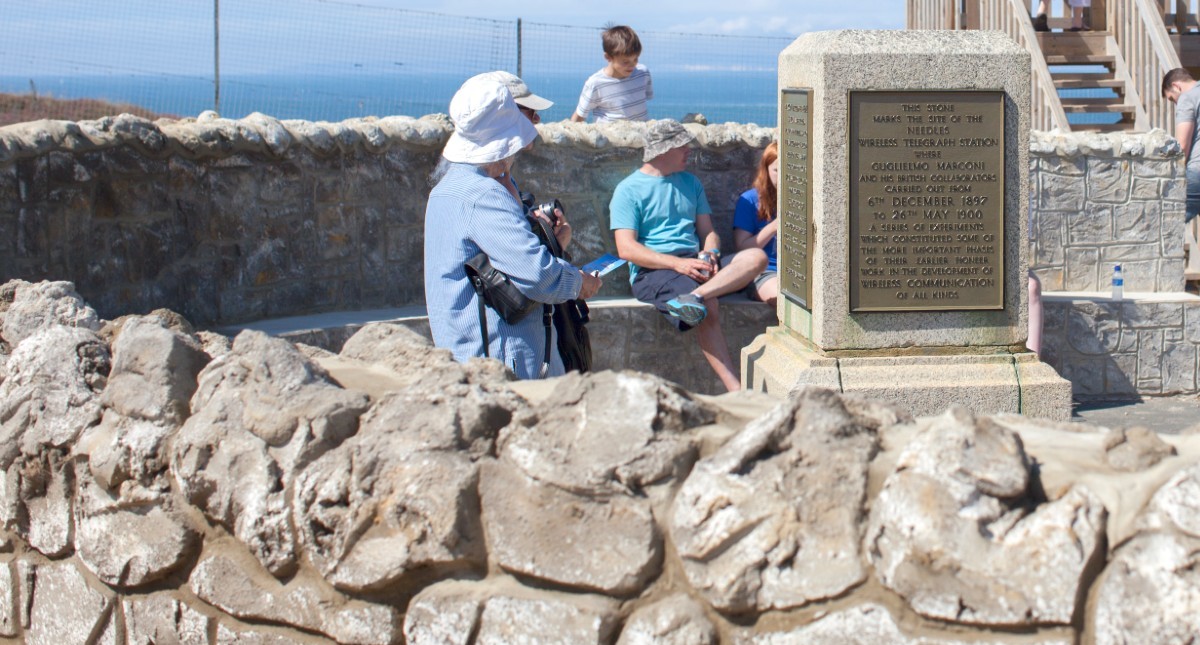 Situated at The Needles is the world famous Marconi Monument, marking the location where Guglielmo Marconi undertook his pioneering work at the end of the 19th Century which led to radio and all telecommunications as we know it today. Little now remains of Marconi's experimental stations as the hotel and masts have long since gone. However, a monument to him stands on the cliff top within The Needles and information lecterns provide a detailed history of radio, Marconi and the role played by Alum Bay.
Don't forget you can also visit our sister site Sandham Gardens whilst on the Island too adding another fantastic family experience to your visit on the Isle of Wight.