The Isle of Wight is packing in plenty of adventure this May Half-term, with a range of special events and attractions to entertain visitors:
Blackgang Cowboy Showdown (24th to 28th May)
It's "High Noon" at Blackgang Chine this May Half-term as outlaws Rattlesnake Jake and Crazy Bill Guage roll into Cowboy Town on the run from the Sherriff and his Deputy. They will be roaming the town interacting with visitors whilst twice a day there will be a live action performance involving a jail break, bank robbery and shoot out, with "live" explosives!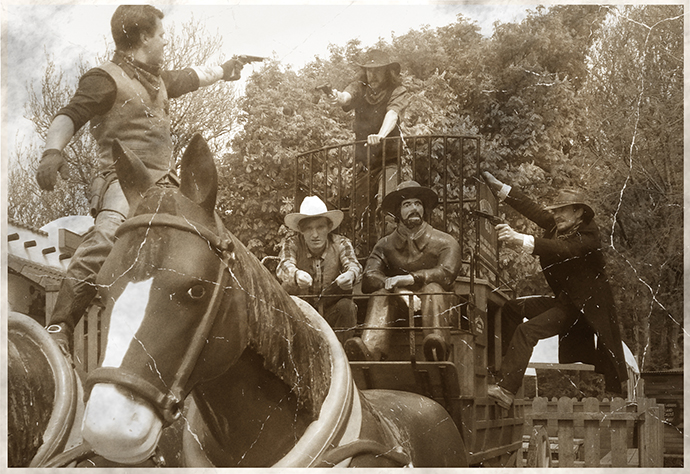 After the Cowboy Showdown finishes, and quiet is restored to the town, families can take a turn at cowboy training school, learning a variety of "wild west techniques" including how to blow a safe, and be quicker on the draw.
Carisbrooke Castle Cavaliers & Roundheads (25th to 31st May)
The English Civil War descends back over Carisbrooke Castle during Half-term, and with the country divided they need your help! Join in with all the fun of Cavaliers and Roundheads and discover what it would have been like to be a soldier during the conflict.
Test your skills in the kid's battle, learn cavalry skills and how to master weapons in the soldiers drill, or relax and listen to tales from the Civil War, including that of the castle's most famous former resident King Charles.
Magical May Half-Term at The Needles (23rd to 31st May)
Over at The Needles Landmark Attraction they have a varied line-up of entertainment taking place throughout the half-term week, including music, children's entertainers and magicians. All set against the backdrop of the Isle of Wight's most iconic view, The Needles Rocks and Lighthouse.
Newport Jazz Weekend (28th to 31st May)
Now established as one of the Isle of Wight's regular annual music events, the Newport Jazz Weekend has this year been brought forward in the calendar to coincide with the second May Bank Holiday.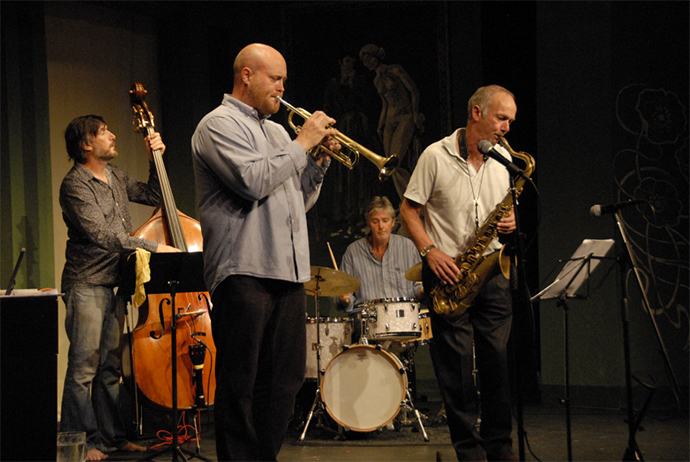 Featuring four days of non-stop music in venues around the Island's capital town of Newport, the Jazz Weekend showcases some of the biggest stars of Jazz alongside various fringe events and workshops involving local musicians.
Victoria's Fabulous Fete (26th to 28th May)
Celebrate Queen Victoria's birthday with a spectacular party at her palace by the sea for Victoria's Fabulous Fete. The Victorian Circus will be rolling into Osborne, complete with horse riders, jugglers, sideshows and clowns.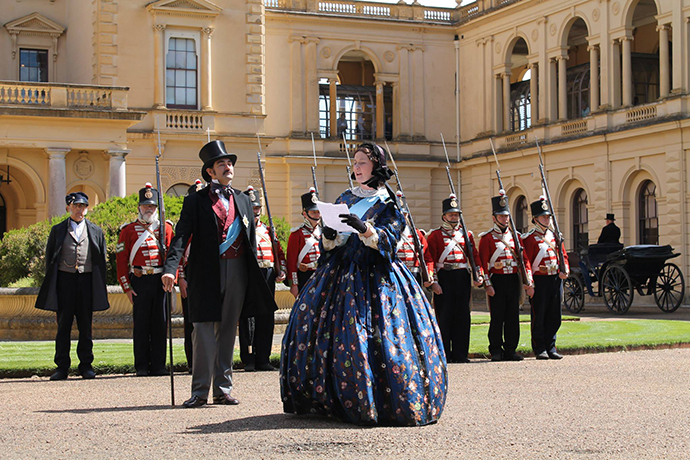 There will be an appearance by Her Majesty as she entertains her guest, Prince Duleep Singh (the Punjab Maharajah), with a splendid procession opening the days festivities.
Squawks Splash Attack at Robin Hill (23rd to 31st May)
Robin Hill's pair of cheeky squawk birds will be hosting the all-new "Squawks Splash Attack" water activities throughout half-term, in the special "Splash Zone" which has been created in the lower valley of the adventure park.
Alongside water based team games for kids to compete in there will be (supervised!) water bomb fights and dry activities including falconry displays, live music and a Summer BBQ.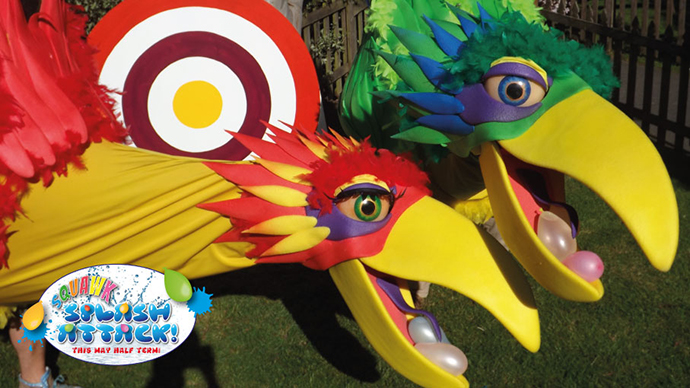 Scarecrow Festival (23rd to 31st May)
Visit the villages of Gatcombe and Chillerton during half-term week and you might be surprised who you bump into. Jimi Hendrix, Dr Who, Michael Jackson, Upsey Daisy, and even a ring wraith from Lord of the Rings have all graced these parts over the past few years. For those of you wondering how this is possible the answer is simple – they are all made out of straw!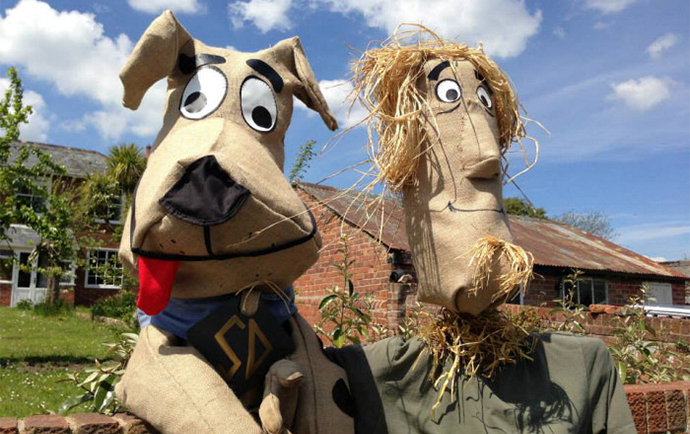 The Scarecrow Festival began in 2010 and is now one of the Island's biggest spectacles. It is completely free to attend, with scarecrows of all shapes and sizes lining the road and surrounding village, and the opportunity to grab a slice of tea and cake at Aunt Sally's Tea Room in the village hall.
Yarmouth Old Gaffers (29th to 31st May)
The historic Old Gaffers Festival takes over the town of Yarmouth, filling the harbour full of colourful boats, and with a range of great on-shore entertainment for all to enjoy. Highlights of the weekend include spectacular racing with the Gaff-rigged boats, visiting classic cars, live music, a flower festival and a craft fair and market.
This year's event is going pink to support the Breast Cancer Campaign, and will be opening on Friday 29th May by none other than the Pink Panther!
Big Tree Party with Goodleaf Tree Climbing (31st May)
Celebrating 10 years in the tree tops Goodleaf Tree Climbing are having a birthday party on Sunday 31st May, and you're all invited! As well as "turn up and have a go" tree climbing sessions throughout the day you will also be able to take part in a geocaching adventure round Appley Park, and a bug-hunting escapade.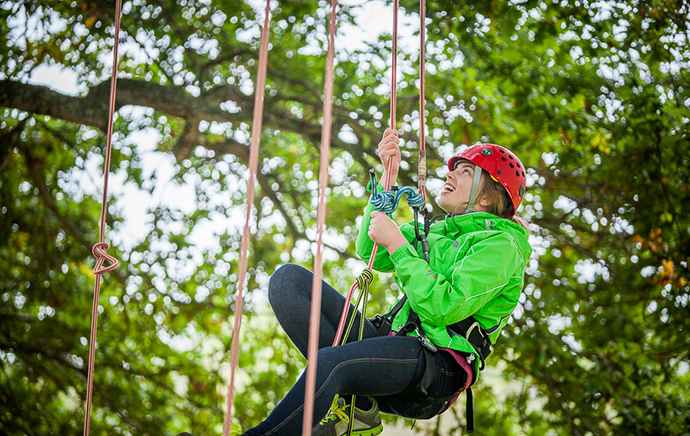 There are also other Bug Hunting adventures at Bembridge Windmill, coastal wildlife exploration with Bioblitz at St Helen's, and kite building and flying sessions over at The Needles Battery.
To search and browse a full list of events click here
Kids can travel for just £1* and adults £12* this May half term with South West Trains – with stations linking you to all of the Isle of Wight Ferry departure points! They are offering an Off Peak Day Return ticket for travel any day between Monday 18 and Friday 29 May 2015.
* Up to six children can travel for £1 each when accompanied by at least one £12 promotional adult fare.