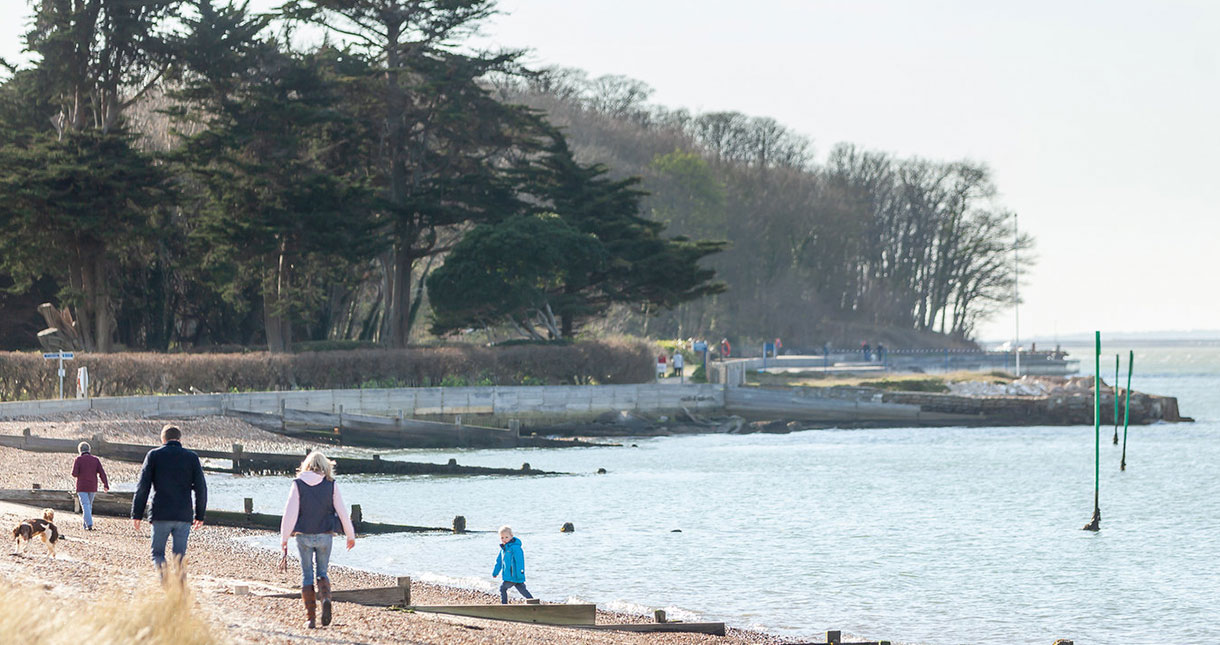 It's October and there are fests aplenty to enjoy during this autumn month not to mention changing leaves and the nights drawing in. Get out and about and enjoy all that our lovely Isle has to offer.
Autumn Food and Drink
It's Oktoberfest time and the Island is celebrating accordingly with celebrations at the Fishbourne Inn with craft beers and real ales. Puckpool Park will also be celebrating with Bavarian entertainment, food, drinks and the all -important Oompah Band!
For those who love a bus trip, there's the Beer, Buses and Walks festival kicking off on the 12th and taking in some of the best loved pubs on the Island. Hop on, hop off, have a beer. Or if the finer things in life are more to your taste, how about a unique Champagne tasting experience hosted by Martin Gamman MW of Joseph Perrier at the Royal Hotel on the 14th including a two course supper.
Wanted to embrace a vegan lifestyle but aren't sure how to? Get along to the brand new Vegan Lifestyle Show IOW – aimed at individuals who are already vegans and also those who are interested in learning more about a vegan diet and lifestyle.
Fun and Frights for Kids
Its not only half term during October but it's Halloween too and loads of Island attractions are pulling out all of the stops to give you the fright of your life…
From the 19th of October to the 2nd of November, be terrified at Terror Island when Blackgang Chine introduces their new show. Step inside the hideaway of bloodthirsty smugglers, unleash the ancient spirits of the sea and see recently unearthed skeletal remains…if you dare! There are also Frights and Sprites days for younger children with lots of Halloween themed activities.
Tapnell Park Farm will host its Spooky Farm Fun and Pumpkin Patch where you can rave at the Monster's Ball, meet Wanda the Witch and Pimp your own Pumpkin. There'll be bats too… Or have a Wizard Week at the Isle of Wight Steam Railway with birds of prey, dressing up as witches and wizards and enjoying magic show and train rides – from the 27th. There's also a special Fright Night at the railway on the 31st when you can take the 'ghost train' through the Island's deserted night time countryside, passing darkened woodland and desolate fields.
Have a Halloween adventure at spooky Carisbrooke Castle from the 26th with Halloween crafts, Victorian ghost hunters and gruesome graveyard tales. There's a prize too for the most spine-tingling attire.
The Festival of Light inspired by Diwali will also continue throughout October at Robin Hill with an incredible show featuring mind-boggling light tricks, acrobatics and circus skills and which is a must-see this autumn!
There's Pirates, Shipwrecks and Smuggling at the Needles Battery on the 24th and 25th where you can enjoy swashbuckling adventures and help to make a pirate ship. Get your tricorn on and join in!
Cultural Activities
Now returning for its eight year to Northwood House, The Isle of Wight Literary Festival runs from the 10th to the 13th of October. With national and international authors to see and hear, it's a must go to for readers of all ages. This year's authors include Jo Brand, Kate Adie and Alexander McCall Smith.
Harp on Wight International returns for its sixth festival in Ryde from the 25th to the 29th. The event will offer both concerts and teaching workshops in Scottish, Irish , Breton, classical jazz music with performers due to attend from Austria and Italy as well as Scotland and, for the first time in the festival, Ireland.
Always wanted to write comedy? The get yourself along to Shanklin for Adventures in Comedy Writing With Logan Murray. From finding your creative inspiration to learning the building blocks of humour, this workshop will help you discover your unique comic voice. Or how about a Short Film Night? Several innovative films of different genres from all over the world: narrative, illustration, music based, animation and motion graphics will be shown at Chessel Pottery Café on the 11th. Or learn to write a page turner with Simon Booker…
Immerse yourself in the world of natural perfumery and learn the history of perfumery, fragrance types, essential oil personalities and much more at the Natural Perfumery Workshop with New Forest Aromatics.
Adventures for Younger People
Channel your inner Lewis Hamilton at Junior Track Days. Training to race from Level 1- 5 and by the end of the programme you'll be ready larger, faster karts. For ages 8-15.
Become a Bayologist and celebrate National Biology Week and Earth Sciences Week in Discovery Bay with a day stuffed full of life science activities for all ages which includes pond dipping and powerful microscopes to observe your finds. 13th October.
Little explorers will love looking for berries, nuts and seeds around Bembridge Windmill on one of their Nature ID Trails or learn all about birds, from spotting them to song identification on a winter birdwatching walk at Newtown. Imagine if trees could talk. What might they say? Let's look at trees in a different way to discover more about what it's like to be a tree on a guided tree walk. Or bring your teddy bears along to Havenstreet to meet the Railway teddies on Teddy Bear Day. Children aged up to 15 will travel for free if they bring their much- loved bear with them.
Musical Delights
Immerse yourself in the Copacabana with Manilow at Medina Theatre with all of your favourites. With an incredible live band and stunning backing vocalists, this production celebrates the timeless songs. You can fundraise for Help for Heroes at Rock for Heroes on the 11th. Performed by a full live rock band and superb singers, it's the must see show of the year.
If folk music is more your thing then singer, accordionist and clog dancer Hannah James will be performing at Quay Arts with her Jig Doll Ensemble. Or if you love a choir, join the amazing Cantobelle as they hold another charity concert in aid of The Wight Brainy Bunch on the 19th hosted by True Vine Church.
Mercury Prize nominated Kathryn Williams will be at Quay Arts on the 23rd showcasing her enormous body of work – an evening not to be missed. And lastly, but by no means least, Freddie Mercury will be at the Spinnaker – not the actual Freddie of course, but a rather good tribute act on the 25th.
Getting Here

Whatever you decide to do and however you're travelling, it couldn't be easier to get to the Isle of Wight via Lymington, Southampton, Southsea or Portsmouth. There are regular rail connections to the south coast via SWR.
Travelling as a foot passenger is simple due to our excellent transport links with trains, buses, foot passenger ferries and our hovercraft service. Our friendly and knowledgeable Travel Ambassadors are on hand to help you decide where to go, what to see, and of course how to get there using sustainable transport – meaning you'll also be helping us to protect our environment too.