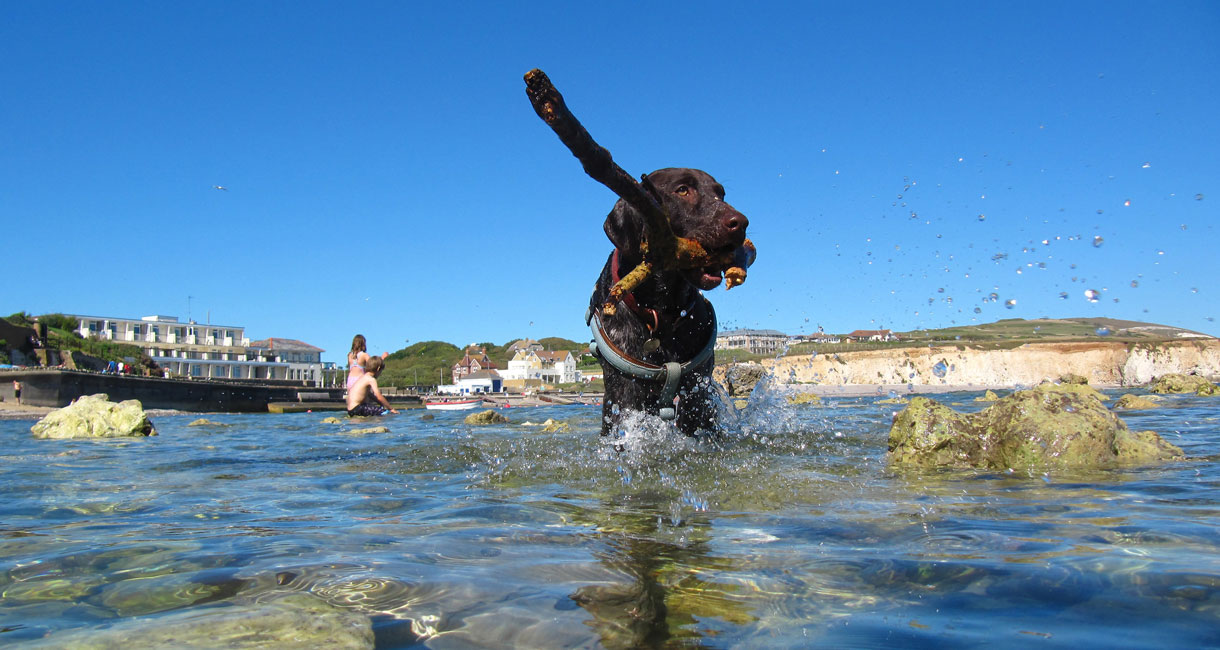 More and more often, people are choosing staycations in the UK over holidays abroad. Why? So that their four legged friends can come on holiday too! And where better to bring your pooch (or pooches) than the sunny Isle of Wight which is arguably the most dog friendly place in the country for you and your canine pals.
Getting them here is easy-peasy as dogs travel free on all car ferry routes, the Wightlink catamaran Red Funnel Red Jet and Hovertravel services. And once you're here, we can offer the Rolls Royce of accommodation for you and your pets, plenty for you (and them) to do and some great places to eat, drink and be merry.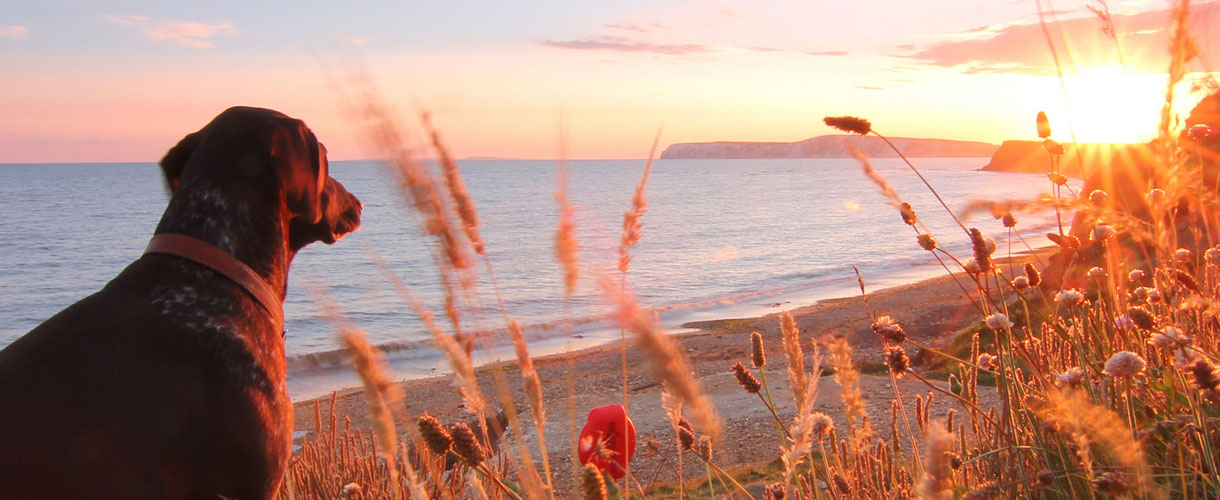 For some, self- catering accommodation with pets is the best option and there are lots of dog friendly houses, apartments and cottages spread across the Island with all being set up to welcome you and your four legged friends. But if you and Fido fancy a pamper then there are also over 100 hotels and guest houses that are dog friendly so have a look over on our accommodation pages where you'll be spoiled for choice with a huge range of everything from intimate bolt holes to mansions.
And what to do when you're here? We could wax lyrical for pages but let's give you a few ideas for making sure that you and Fido have the best time. Many of the beaches on the Island are dog friendly and that'll give you the chance to explore the wonderful coastline whilst Fido can do some discovering of his own. Bembridge, Seagrove and Springvale beaches are all year round friendly and there are stretches of one of the most popular beaches at Appley that welcomes dogs during the summer months. There are also some bracing walks (some with a pub at either end) which will please everyone and we've gathered together some ideas here to nail your 10,000 steps!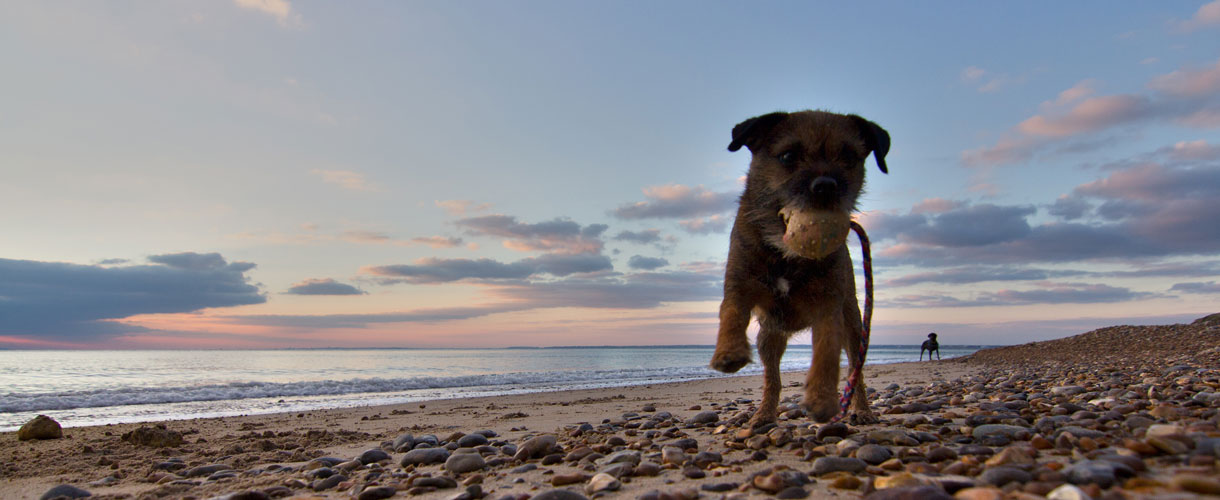 If you also, as well as Fido, have smaller people with you then there are Island attractions that will welcome you all. Osborne House has recently welcomed dogs, Carisbrooke Castle, Robin Hill and Blackgang Chine are all dog friendly and Fido can ride the Isle of Wight Steam Railway for £3. Or take a walk up Tennyson Down to the Needles Landmark Attraction, which is sure to wear even the liveliest dog out. There is also Official Bear Hunt Weekends with the National Trust at St Helen's Duver on the 14th and 15th of July and 8th and 9th of September – lots of fun and adventures to be had.
After your day out, kick back and relax. There are Fido friendly pubs and cafes aplenty on the Island some of which have snacks available and water bowl facilities and many restaurants on the Island will also welcome you, the kids and the pooch.
Whatever you do, you'll have fun, see some sights, eat great food and have a happy dog. Because remember, it's Fido's holiday too…
Related
0 Comments