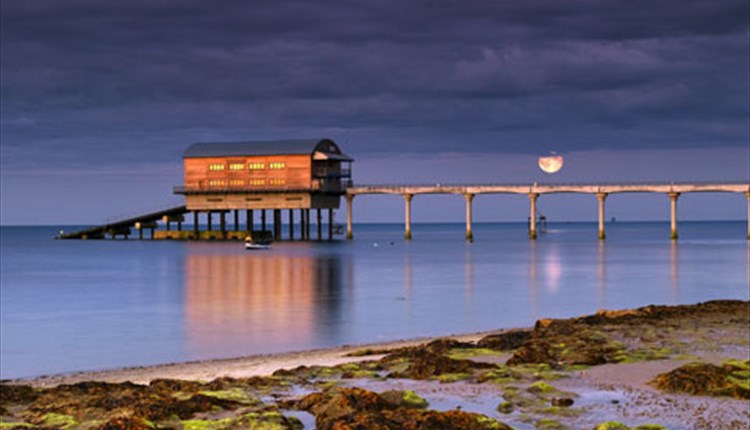 About
Bembridge Lane End beach is a pebble and stone beach toward the sea wall, but is also sandy underfoot making it good for paddling or bathing. The Lane End beach is probably best known for being the site of the striking new Bembridge Lifeboat station, which runs from a long pier. A new Lifeboat shop and store at the shoreward end is opening Summer 2013.

If you walk along the coast in the direction of Bembridge Harbour there are a number of large rocks and also the remains of old wooden groynes eroded by the sea, that make an interesting photographic opportunity. As the tide recedes rock pools are revealed for shrimping and rock pooling.

There is a cafe/restaurant, on the sea wall end of the Lifeboat pier, with tables in a walled garden overlooking the sea and an indoor restaurant. It specialises in local seafood and also has Island-made Minghella's ice creams, drinks and snacks and a small shop.

TOP TIP:

Families bring nets and buckets for kids and they can forage in the rock pools at low tide.

GETTING THERE:

The number 8 bus can take you to Bembridge and you then walk down Lane End Road to the beach. There's a decent sized car park next to the Lifeboat Station and a few no restricted parking places on the road.

Map & Directions
TripAdvisor
Opening Times
Open
(1 Jan 2019 - 31 Dec 2019)