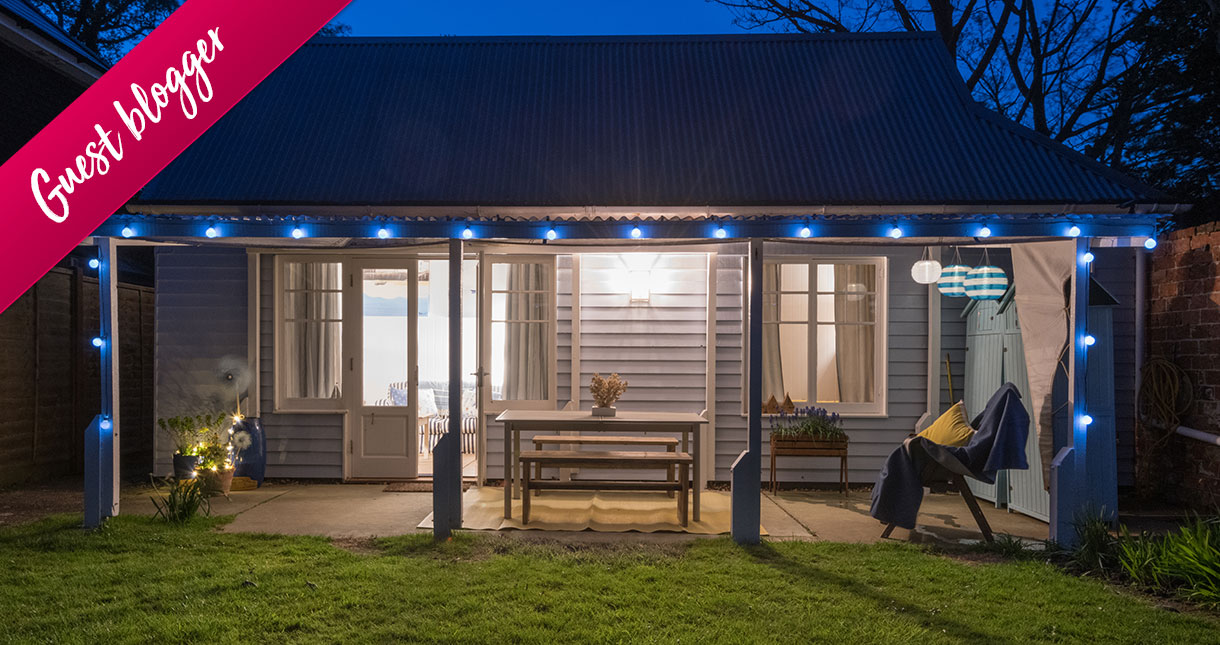 Here at Classic Cottages we pride ourselves on finding unique and special places for our guests to stay on holiday. Today we spotlight two enchanting properties from our portfolio with an interesting past.
Fortune, Bembridge Harbour

The owners Rebecca and Stephen fell in love with the Isle of Wight 30 years ago and started off their island life with a small cottage in Bembridge. Their children and the family dog thrived by the sea, and after an impromptu visit to an art exhibition on a houseboat decided the next step was to own one.
Fortune was an old existing boat and as part of the sale this was removed to make way for a new build. After finding an architect (who not only lived on a houseboat but designed them), a boat builder and designer, the plan took shape and the new Fortune came to life. Steel was laser cut in Amsterdam and the building team set about construction with emphasis on a boat to be filled with natural light and privacy from neighbours.

Rebecca and Stephen watched as their plan took shape and sourced everything from bathrooms to furniture on e-bay and Gumtree. The roll top bath had been used on a film set and cost £50! After three years the family eventually moved over to the island in March this year. I think this quote from the owner Rebecca sums up how special Fortune is;
"The first night we stayed on the boat we couldn't quite believe it was ours and what we have managed to achieve. We still pinch ourselves each time we stay on board and love sitting on the deck and watching the boats go by!"
Today Fortune is a stunning houseboat for up to eight guests. With ultra- modern fittings, light filled living space and decking overlooking the harbour, it really is a unique place to stay.
The Blue Beach House, Bembridge

Originally built by the Canadian government during World War I to house the vast number of troops awaiting to be deployed to France and Belgium, The Blue Beach House started its life as one of thousands shipped to England. It was designed to accommodate three officers with a sitting room. When the war was over the huts were sold off and many were sold as sports clubs, cricket pavilions and holiday chalets. Some are still in use today, especially cricket pavilions which have stood the test of time.
The Blue Beach House was transported to the Isle of Wight in 1925 and had an interesting life as a tearoom, garage and holiday accommodation until it fell into disrepair. Mandy and Brad purchased the restored property in 2013 and the current accommodation retains much of its former character with wooden interior cladding and Canadian cedar.
Mandy says "We love the pretty charm of The Blue Beach House and its quirky past and, as a keen historian, Brad particularly enjoys its military history. In one of its former lives, The Blue Beach House was a popular beachside cafe; it's nice to think that it's once more providing holiday makers with seaside fun and happy memories."
Mandy and Brad have taken much care to ensure The Blue beach House is a warm and welcoming place to stay, whilst giving a nod to it's interesting history. With the beach just a stones-throw away and the centre of the village an easy stroll, this house is the perfect place for an island getaway.
We have over 200 properties on the Isle of Wight and our collection includes everything from large country houses to bijoux beachside cottages. Bring the whole family for the summer holidays or spend a long weekend enjoying some quality time in an island hideaway, safe in the knowledge that every property is handpicked and inspected by our team of local experts.
Thank you to Classic Cottages for this inspirational blog!