Home on the Island for me is East Cowes and I've lived there now for eight years. I moved to the Isle of Wight in 2013 and I came here for a job. I moved down from Yorkshire; I used to live at the bottom of Nidderdale, in Harrogate. We used to go walking in the Dales every day - we had dogs at the time, so we used to take them with us.
My earliest memory of the Island was coming down for an interview and someone saying to me, you've got to get on the 'Red Jet', and I had no idea what that was! So, I arrived in Southampton and got on a 'boat' and came across the Solent…on the Red Jet! Now it's a part of life and living on the Island.
One of my all-time favourite views here is Brading Down, it is possibility one of the most sensational views you could ever get. You can see across the whole of the Bay; you can take in all the amazing views and even watch the planes landing at Sandown Airport. After walking back down it's nice to pop by this great little café on the Seafront in Yaverland, it's along from the car park there and good for teas and coffees. They also do a mean bacon butty on a Sunday morning!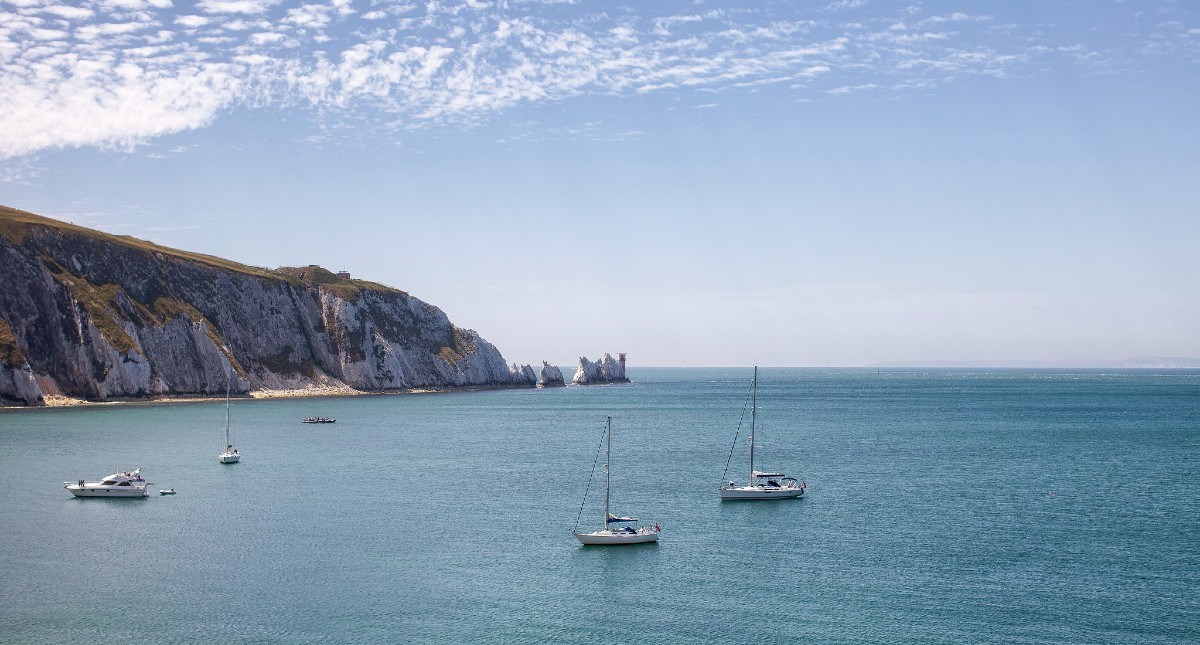 Out of season [Autumn/Winter] one of my favourite places to walk is out to The Needles Old Battery. You can park the car at the Landmark Attraction and then walk up from there. I often do it at Christmas/New Year time when it's really crisp and cold. It's not 'northern cold' but it's cold! I like the coldness because it reminds me of the north… but since living on the Island my big warm coat hasn't come out of the cupboard once! If the Needles is open, it's nice to come back down and have a cup of tea and enjoy that with the view.
My second favourite 'autumn' walk is walking round the Esplanade from East Cowes to Gurnard. We come across on the Floating Bridge, walk through Cowes and along the Esplanade to Gurnard Bay. Again, you feel that wind in your face and you can often get a little bit wet but that's OK. There's no such thing as wrong weather when you're walking in the off season… just wrong clothes!
I do like a nice beachside promenade walk, in the summer or the winter. In the summer we walk along the seafront from Yaverland right round into Shanklin. The stop in Shanklin is normally for Fish and Chips! Then we would take a nice waddle back round…because you can't walk so fast!
My favourite short walk is the one I'm doing for the IW Walking Festival, the 'Sustainable Travel Walk', although otherwise known as the 'Ladies walk'. It's around three miles and it's a great way to show off how easy it is to arrive on the Island as a foot passenger and get around the Island by walking – or by using our Southern Vectis bus network.
One thing that fascinates me is that a full double decker bus will take the equivalent of 75 cars off the road. Since living on the Island I've become a big bus user. The Southern Vectis buses are very eco-friendly, with the output of their emissions, so for me it is the best way to travel around. I also enjoy sitting in the front seat on the top deck – it gives a good view!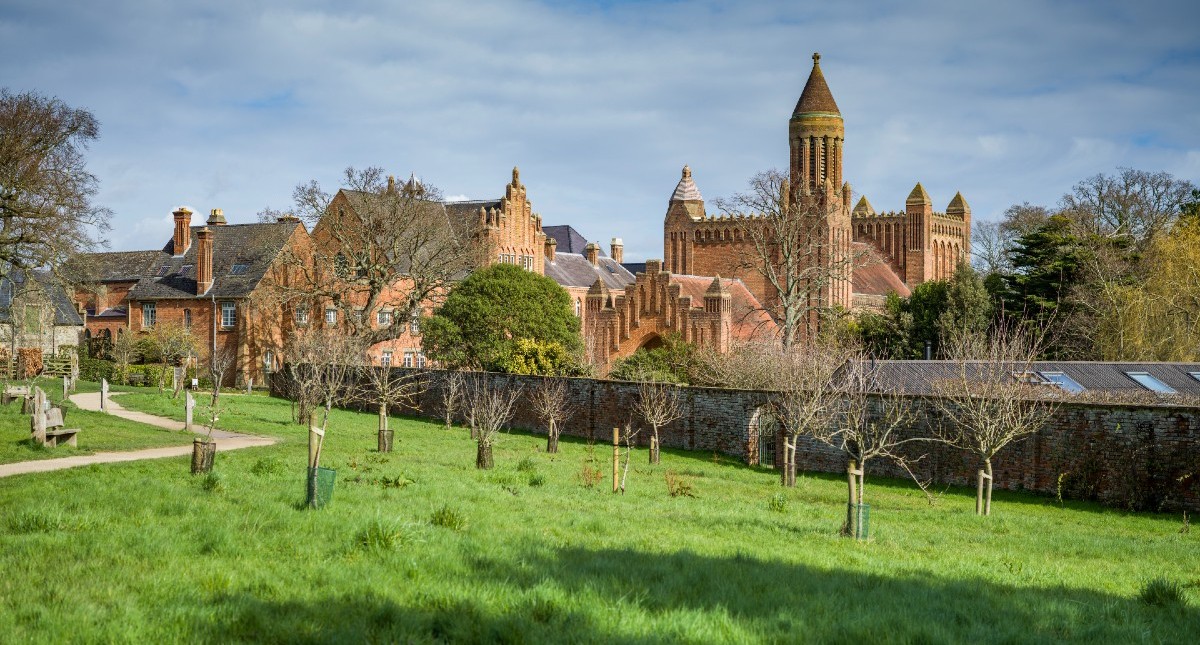 Our walk is an interesting one because you are going through town and through the countryside. It starts at the Hovertravel Terminal in Ryde - walkers from the mainland can arrive via the Hovercraft [from Southsea] or Wightlink's Fast Cat - and it finishes at beautiful Quarr Abbey. So, there's a little bit of history included, and you get to see the pigs at Quarr Abbey too, which is quite fun!
It's a linear walk so when you get to Quarr Abbey you can have a cup of tea and piece of cake…and then walk to the end of the drive and get the bus back to wherever you need to be going.
We start walking at around 10:45 and the earliest someone would have to leave to get a bus would be from Yarmouth at 8.38am, which would get you to the start for 10am. There's six different bus routes which would get walkers there and back again; you could jump on the number 4 from East Cowes, the number 9 between Newport and Ryde, or number 2 or 3 which goes 'round the houses' via Ventnor and Shanklin.
There are several eco-friendly initiatives here on the Island such as the development of an eco-destination out towards Bouldner Forest 'The Woodland Project'. Then you've got the development of the electric vehicle easy charging points, a project with Scottish and Southern Electricity Networks who are looking at the best spots to place them.
We also have Electric Scooters… Mrs M is not keen on me getting on an electric scooter as I'm a bit unstable! But the electric bikes, well they are the future! I'm not built for speed, I'm not a cyclist, but even I cycled up Mill Hill Road in Cowes on an e-bike without breaking a sweat. Now that's pretty cool.
If you join us on our 'Sustainable Travel Walk' we will be talking about all these things and much more. The Walking Festival is a series of guided walks all within a two-week period and offers many opportunities to find out more about our Island. However, you can do any of these walks, on your own and at any time of the year.
Our walk is perfect for a Sunday afternoon - or the footpath network here is great. You don't have to bring your car to the Island, you can still see so many wonderful things - whether you are here for one night or ten.
But it's always best to stay a while and enjoy everything we have to offer. Autumn is a great time here on the Island, as I say a little colder… but still incredibly beautiful.