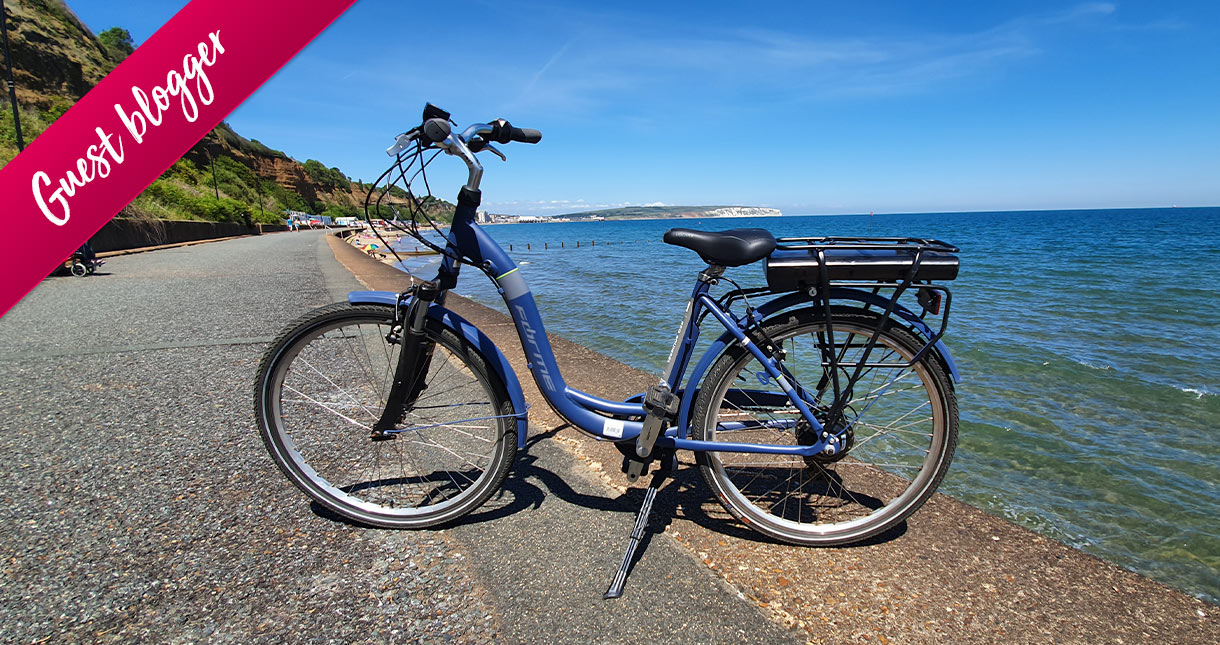 I was sat at home looking at my broken bike, two flat tyres and a broken chain. "No chance will I be going for a ride," I thought, and slumped back into my not-so-comfortable armchair and flicked over to watch an old episode of Pointless.
It was as inspiring as a drawing of a stick man, so I picked up my laptop and decided to find something new to try - I needed some escapism. The first thing which caught my eye was a new website called Slow Wight Travel Guide - it's all about sustainable travel, and taking it easy as you explore the Isle of Wight at a pace which allows you to truly unwind. As soon as I had loaded the website I began thinking about how much I wanted to ride my bike to Shanklin - it's a route I have enjoyed regularly, but there was no chance my bike could be fixed without a trip to Newport for spare parts.
My first stop was the Visitor Information Centre, located within the Guildhall, Newport. I spoke to a Travel Ambassador about my broken bike, my sore knees, and my plans to get the bike back into working order - so I could make the most of the good weather and take a trip to Shanklin. "What about a Red Squirrel Electric Bike," she said - and showed me towards the row of electric bikes available to hire. The electric bikes are available for as little as £25 for half a day - and £44 for a full day of riding.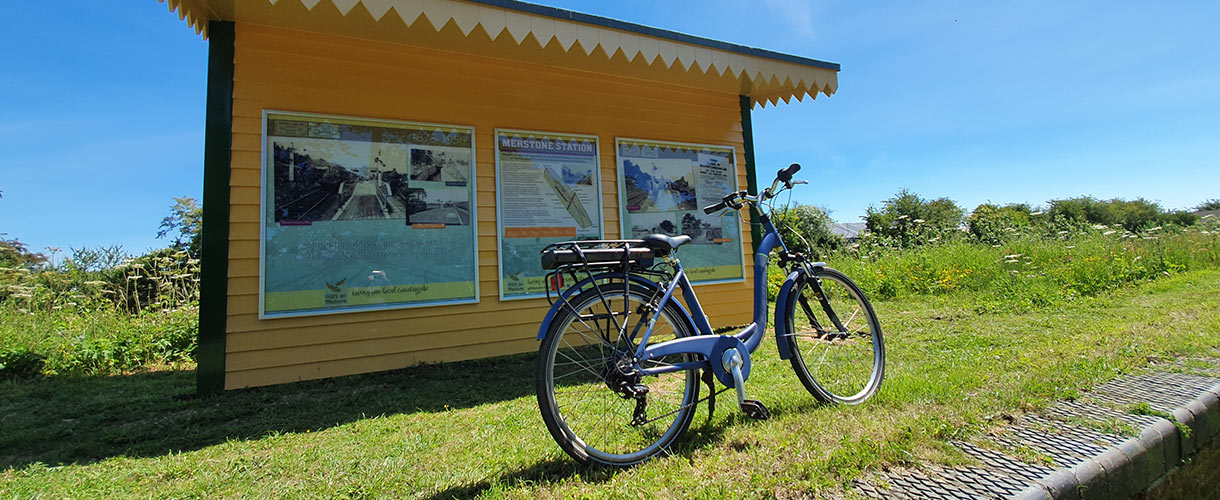 I'd never used an electric bike but decided to give it a go - and after a very quick set-up I was on my way towards Shide, then Blackwater, and before I knew it I was in Merstone. I didn't feel as though I had put enough effort in - little realising just how much the bikes make the journey easy for you. The electric bikes have three different power settings - low, medium, and high - and even on the lowest setting I found myself speeding towards Newchurch - so I decided to stop for a drink at one of my favourite cafes - Pedallers - which is the perfect stop off point for people with a bike.
These electric bikes have incredible acceleration. On my pedal bike, it would usually take around three revolutions of the pedals to get up to speed - but these electric bikes can do that in one revolution - and it's much easier on every single part of your body because the effort needed to get the bike moving is minimal.
Less than 30 minutes after leaving Pedallers Cafe, I arrived in Sandown, before heading towards Shanklin, so I could have a bite to eat at Vernon Cottage, unique in the fact that it was once at the very heart of the Isle of Wight smuggling trade during the early 19th Century.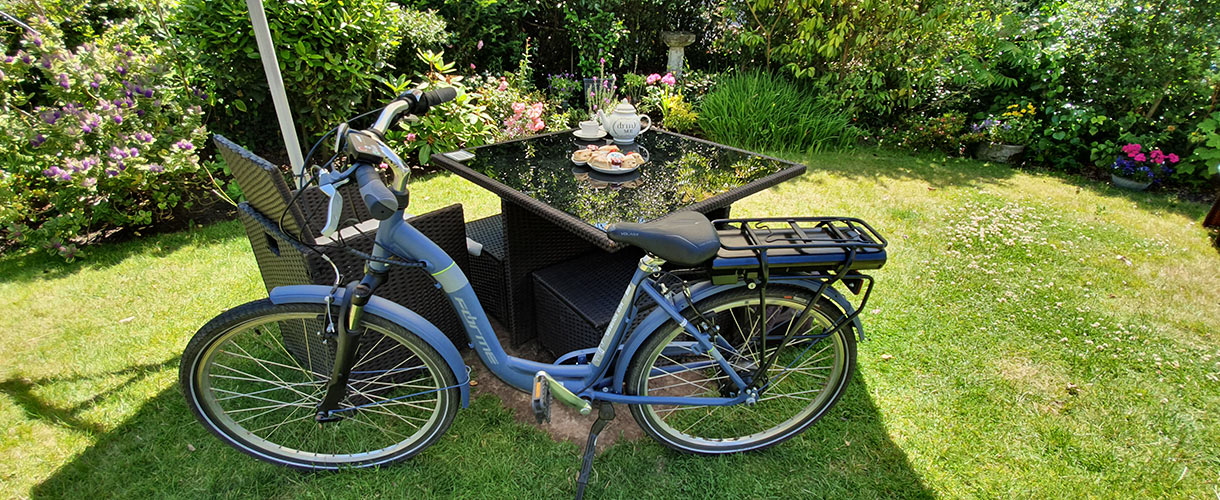 I was dreading the ride up towards the top end of Shanklin, as it involves a steep climb, but the bike made it easier than I could ever have imagined. I started off in the lowest gear as I came up towards the hill, moving to medium - the bike responded in an instant with even more power. I pressed to go to high and found myself climbing as though I was riding on an almost-flat path, leaving me putting in little effort to make my way to the top of the hill and Vernon Cottage.
It's really easy to underestimate how much of the work these bikes can do for you - I would usually reach the top of a big climb and have to take a short break to puff on my inhaler. This time I arrived at the entrance to Vernon Cottage and lifted the bike through the gates, before treating myself to some of the delicious home-made Isle of Wight shaped scones - although, in all honesty, the bike probably deserved them more than I did.
With renewed confidence, I decided to take a long journey home - and chose to include the climb from Hope Beach, to the top of the town, as part of my journey. So after finishing my lunch I left Vernon Cottage and cycled to the Shanklin Lift, taking me down onto the esplanade to continue my journey. Admittedly, I could have let gravity do the work for me - but the views from the lift bridge are hard to turn down.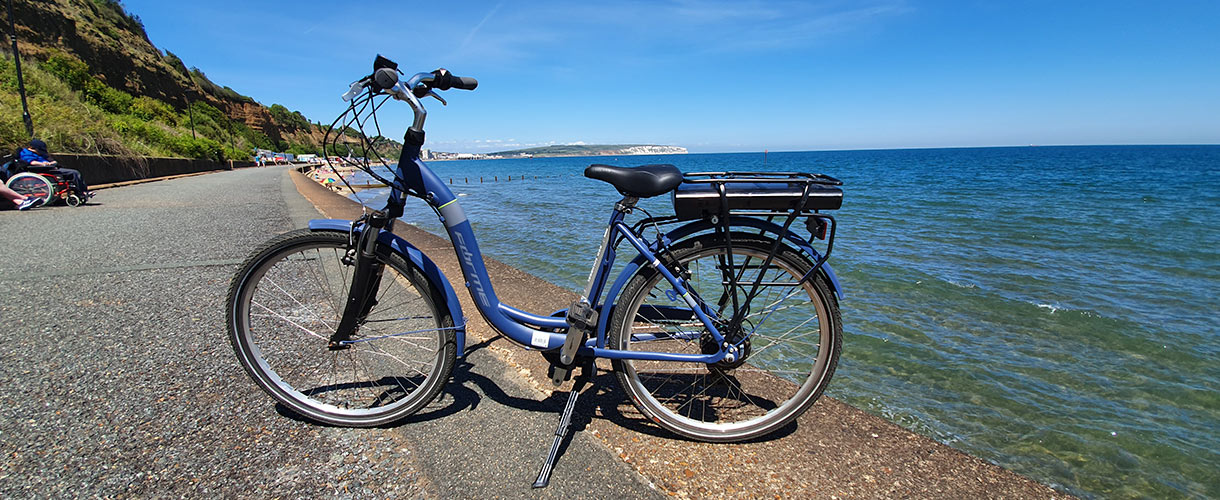 Knowing how much work the bike would do for me, I reached Hope Hill in a positive frame of mind, once again moving through the settings - low, medium, high - an easy climb, letting the electric bike do all the work for me - I felt no shame.
The journey back home was as easy as it was pleasant, and I arrived back into Newport in record time - passing many cyclists who must have thought I was on a jet-powered cycle - as even on the lowest power setting it was enough to overtake those on their expensive looking racing bikes.
Once back in Newport, I sat in the park and took one last look at my new friend, the Red Squirrel Electric Bike. This was my first experience on an electric powered cycle, but I knew it would not be my last. I climbed back onto the seat for one last push - and set my finger down onto the button. One revolution of the pedals and I was back up to speed - ready to drop the electric bike off at the Visitor Information Centre.
After getting home, I realised something was different - no aching legs, no tense muscles, and no tiredness. I started the day as somebody who had never felt the power of an electric bike and ended the day knowing it would not be the last time I hired one. I sat back, turned on the TV - and started thinking about where I will go the next time I hire one of the Red Squirrel Electric Bikes. Freshwater, I think.
Thanks to Dennis Jones for the this inspirational blog