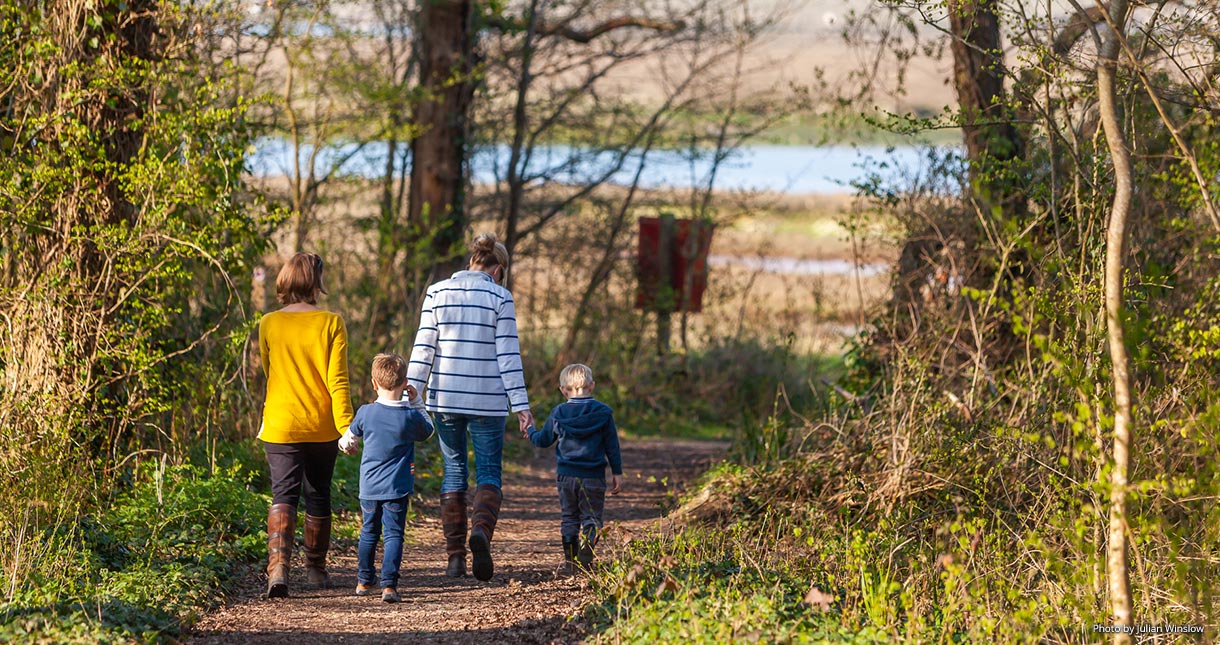 What better way is there to spend quality time as a family than out and about in the fresh sea air?! We believe we have what it takes to keep all the family engaged during the Isle of Wight Walking Festival so put down your smart phones and iPads and lace up those boots!
Here's just a handful of some of our favourites:
1. Seaside Story Walks - 4th & 5th May - 1 mile
Being a child is about letting your imagination run wild! And there is nobody better to help with this than storyteller Sue Bailey. Using the beaches around the island as inspiration, Sue will have your young ones hooked in a second. Why does the crab have no head, and why is the sea salty?! Find out more here.
2. Bear Napped - 8th May - 1 mile
Can you help find Bear in this outdoor story treasure trail? You will need to listen to stories, solve riddles and follow clues to find him! Find out more here.
3. Dairy Discovery Tour - 10th May - 2 miles
Come and find out about the inner workings of a dairy farm on the Isle of Wight with this wonderful tour around Briddlesford Dairy Farm. And who doesn't love a tasty treat along the way?! Find out more here.
4. Return to the Mummies Cave - 14th May - 3.5 miles
A great one for showing your children just how far technology has come as you explore part of an old cement factory (the 'Mummies Cave'!) and learn how the Island was at the forefront of Victorian technology. Find out more here.
5. Robby's Ramble - 16th May - 5 miles
Take a stroll with DJ Rob da Bank through the picturesque Bouldnor Forest and Nature Reserve keeping your eyes peeled for the infamous Red Squirrel. As a dad with children growing up around this area, Robby is well placed to point out the best of nature's playgrounds! Find out more here.
For more information about the Isle of Wight Walking Festival and to reserve your walk, head on over to the Walking Festival website.