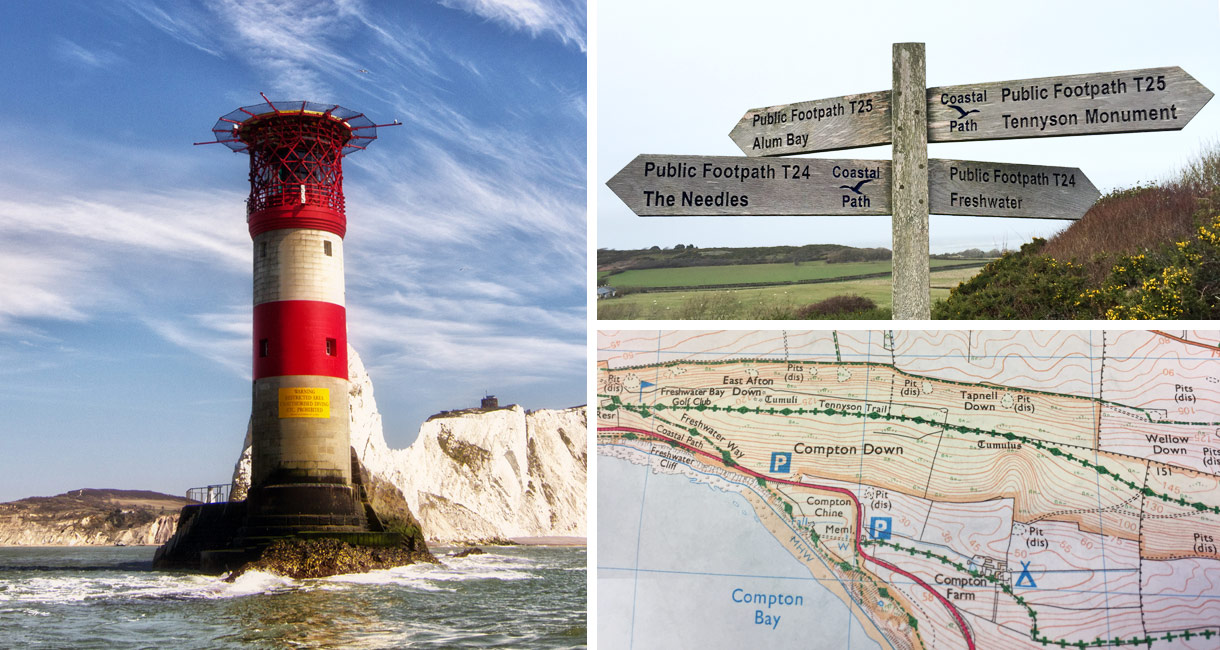 With its rolling hills, coastal paths and stunning scenery, it's no wonder the Isle of Wight is one of the country's most popular walking destinations. There are walks to suit nature-lovers, history-buffs, young explorers and hardcore ramblers; mud-seekers, adrenaline-chasers and even ghost-hunters and romantic souls.
So, what if you're one (or more) of the above but you don't know where to start? What if the idea of exploring an unfamiliar area on foot leaves you in a ginormous map-shaped-panic?
If you're new to map reading, it can be pretty daunting when you're faced with strange squiggly lines across the page or symbols that you don't recognise. First off, don't panic. The Isle of Wight is the perfect place to get out in the fresh air and hone your skills, and with these top tips, you'll be the master of the map in no time.
1. Practise the principles
Practise map reading in an area you know well first. You might feel a bit silly, but it'll help you relate what's on paper to what's physically in front of you. Before you pack your holiday bag, study a map of your home town and follow your route to work or a friend's house, noting the roads, fields and amenities you pass. You'll soon become familiar with the scale and symbols of a map, and this experience will help you feel more confident when you're in an unfamiliar area.
2. Select your symbols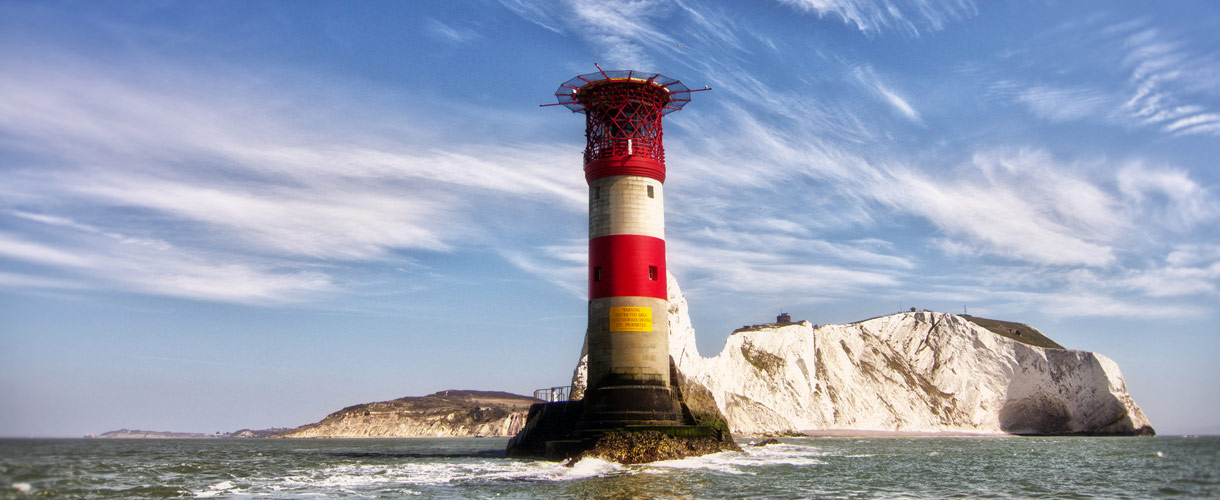 During your trip to the Isle of Wight, you'll want to find the best viewpoints, picnic areas and campsites. Luckily, these places are generally depicted in the same way on all maps. Dan Bray, from Lyon Court, Shanklin, said: "On an Isle of Wight map you'll also spot lighthouse symbols at St Catherine's Point and the Needles, a windmill in Bembridge and several nature reserves. Don't forget to visit a PH or two as well!"
3. Navigate by numbers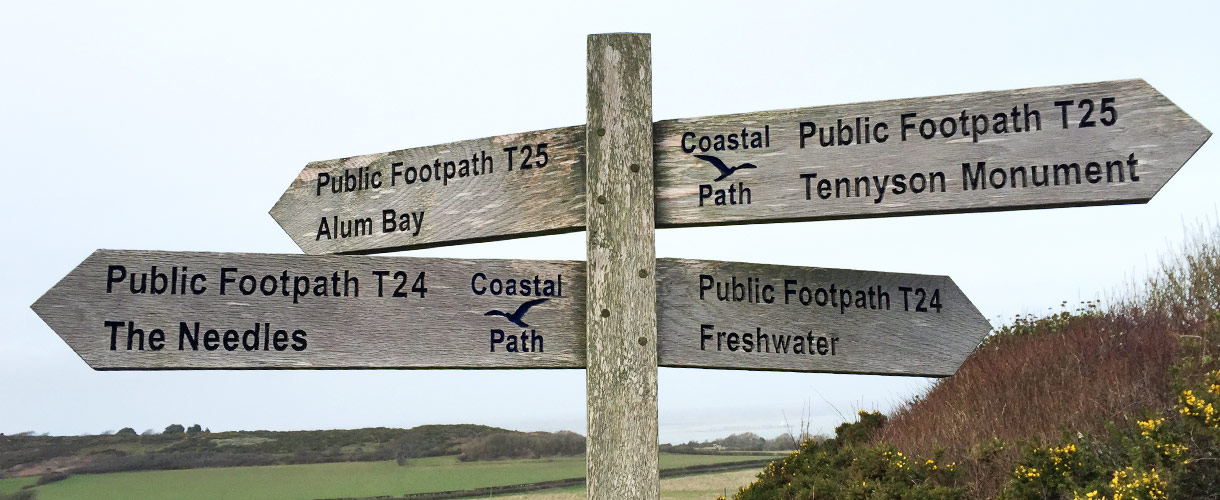 You may be aware that all public footpaths are numbered, but did you know that not all maps provide this level of detail? Taking a footpath map with you will give you extra reassurance when you're off the beaten track. David Howarth, Chair of the Isle of Wight Ramblers, said: "There are 520 miles of public paths on the Isle of Wight and they are all signposted from the main highways. The letters tell you which parish you're in; T for Totland, F for Freshwater and so on, and the number will be your footpath or bridleway reference."
4. Learn your lines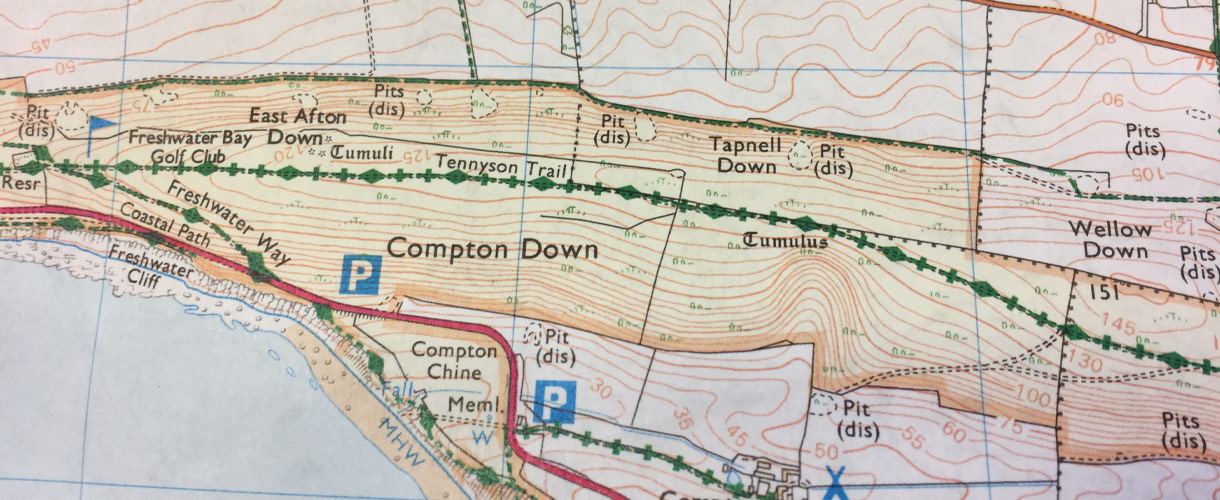 If there's one thing that experienced Isle of Wight walkers will tell you about exploring on foot, it's that you can expect hills! Sarah Hamilton, from Glamping the Wight Way, said: "We are lucky enough to have some flat, family-friendly walks too, but make sure you know what you're letting yourself in for before you head out. Contour lines are the feint, usually brown lines that tell you how steep your route is. The closer the lines are together, the steeper the hill. You'll see they have numbers too - these tell you the number of metres you are above sea level."
5. Turn to technology
If all else fails – turn to technology! Jackie Richards, from The Wight Place, said: "When my husband "Walked the Wight" we tracked him using an app. We were able to make sure he didn't get lost, but it also meant we could get ahead of him and cheer him on. I think he really appreciated that!"
Inspired? Browse our suggested walks, pick up a map and give it a go. If you have any questions, contact our Travel Ambassadors - our knowledgeable and enthusiastic travel experts - for advice on the perfect car-free holiday. You can also like us on Facebook and follow us on Twitter.
For guided walks, join us at the Isle of Wight Walking Festival 2019 from 4th to 19th May where you'll find plenty of routes to enjoy.