In
Escape,
,
Adventure,
,
Island,
,
family,
,
fun,
,
easter,
,
holiday,
,
Steam
,
train
,
Isle
,
of
,
Wight,
,
Island
,
fun,
,
what
,
to
,
do
,
Isle
,
of
,
Wight
,
easter,
,
Blackgang
,
Chine
,
Isle
,
of
,
Wight,
,
Needles
,
Isle
,
of
,
Wight,
,
Family
,
Day
,
out
,
Isle
,
of
,
Wight
With Easter on the horizon, there is so much to see and do on the Isle of Wight. It's the perfect time to Escape to Adventure Island - where you'll be able to explore a brand new magical underwater theme world, travel back in time on a big green engine, or just enjoy the wonders of the Isle of Wight, including coloured sand to collect.
And with this in mind, for his regular guest blog, Isle of Wight Guru explores five family days out for an Easter escape to Adventure Island.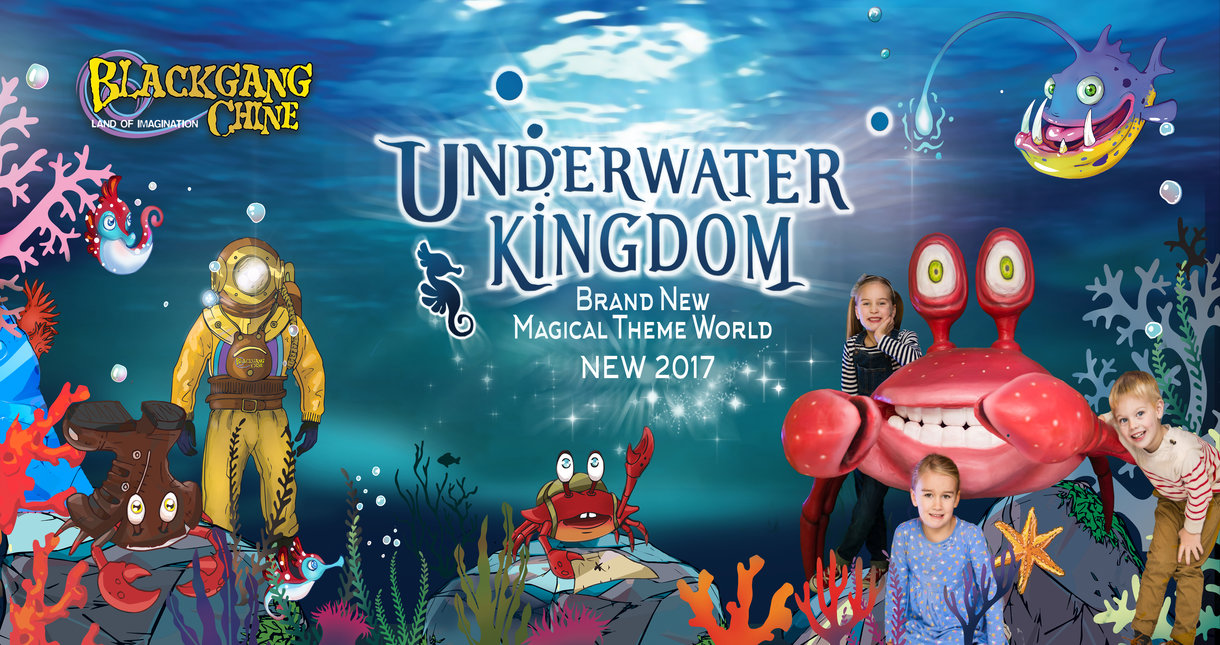 Explore a new magical kingdom at Blackgang Chine
I am only allowed to visit certain parts of Blackgang Chine because my three-year-old is convinced that the dinosaurs of Restricted Area 5 will eat her. I suspect it is just a ploy so that we spend the whole day in Fairyland with me in character as a Prince. Last summer I was so keen to see the animatronic dinosaurs that I resorted to running through it whilst the rest of the family went to the toilets.
Hopefully this year's new theme world – the Underwater Kingdom – will get the thumbs up. The whole thing is being kept as secret as the Strictly final, but we do know that it will involve 'colourful, larger than life, animatronic sea creatures' as well as 'the hidden kingdom...where the biggest mammal of them all will be found floating above you!'. Perhaps I won't mention the 'piranha guard dogs' to my daughter…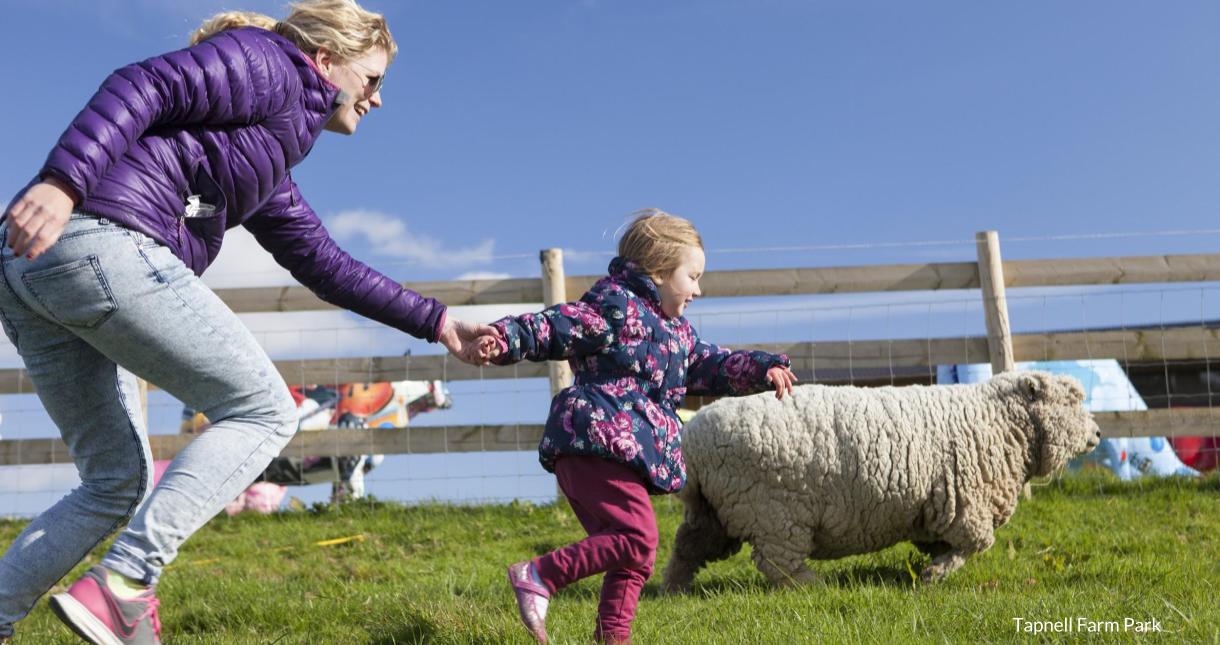 Enjoy some family time with animals
In the unlikely event that there is a smattering of rain this Easter, you will most likely find us at Tapnell Farm Park in the West Wight. Besides the various animals which bleat and baa at you, there are loads of indoor activities which have been carefully chosen to consume hours with small children. My personal favourite are the two seater pedal go-karts which I literally had to be dragged from by my slightly embarrassed wife last summer.
There's also a very good soft play area, which is carefully positioned next to the classy café and lovely distant sea views in case parents find a moment to relax. Older children and teenagers can try out archery, rock climbing and zorbing, which is run at the farm by Isle of Wight Adventure Activities. For the uninitiated, zorbing involves climbing inside a giant hamster ball and rolling down a hill whilst your stomach stays behind.

Aim for a hole in one
In my experience, there are two sports which create feverish levels of family competition. The first is table tennis, which in our family usually ended in me attempting to thwack the ball at my brother's face as I realised the game was slipping from my grasp. The second is minigolf, where even the most kind-hearted dads will find their commitment to let the kids win goes out the window after the third putt.
I've seen grown men shaking with nerves as they attempt to putt a red bull into the face of a skull and crossbones. And then there are those parents offering congratulations through gritted teeth to their nine year old son who has triumphed after a lucky deflection on the 18th hole. Shanklin Seafront has long been one of the best mini golf spots on the Island. This year, you can putt your way round the fancy new Jurassic Bay course whilst breathing in the glorious smell of sea air and chips.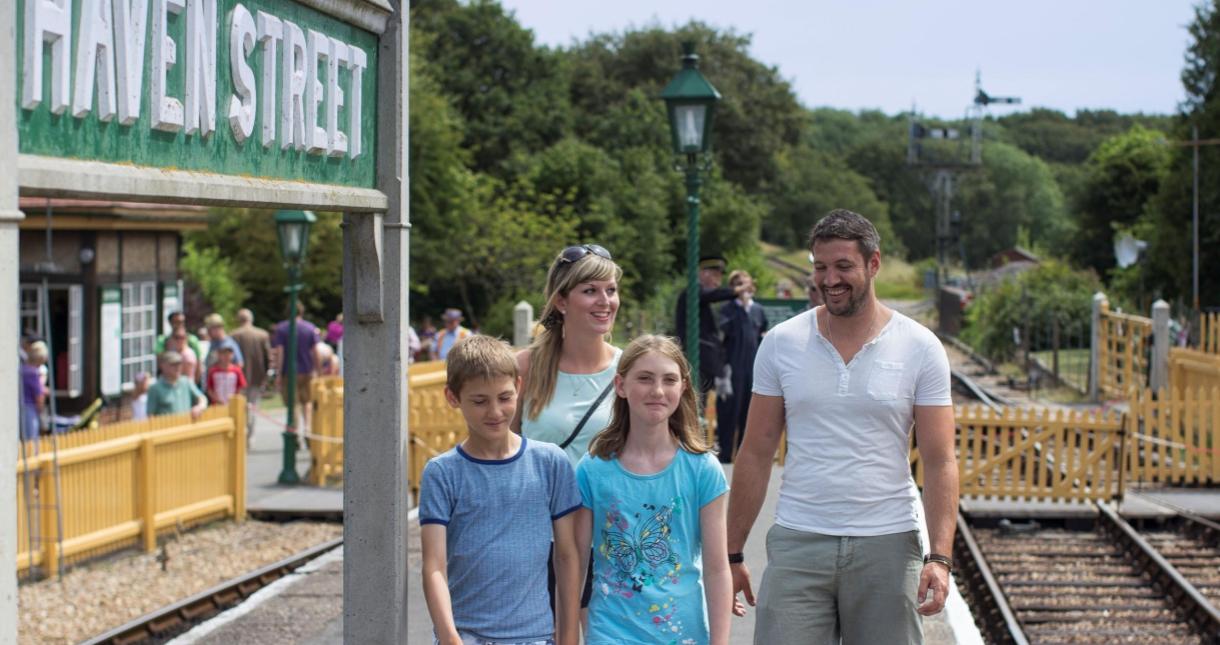 Steam back in time
The males in my family are so obsessed with steam trains that two of them have sit-on railways in their gardens and another plans his holidays around famous locomotives. I've never quite understood it to be honest but we've certainly enjoyed our trips to the Isle of Wight Steam Railway.
I'm afraid I can't tell you the gradient of the track or the vintage of our carriage but I do definitely remember that it was green, it smelt of steam trains and everyone was very pleasant. Besides the train journey, there's also a family friendly Train Story Discovery Centre and a live exhibit of volunteers in boiler suits who are clearly having a whale of a time restoring old engines.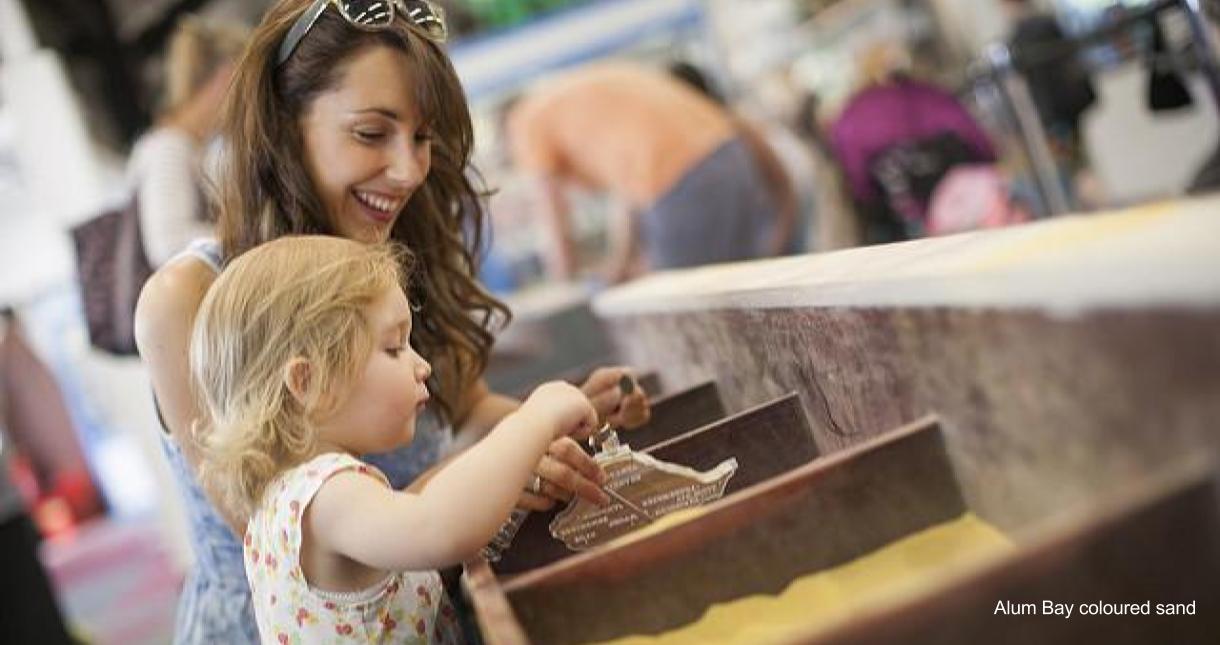 Recharge yourself at the Old Battery and collect some coloured sand
It is a little-known fact that two-thirds of England's mantelpieces feature a glass teddy bear full of multi-coloured sand from the cliffs of Alum bay. Of course, I made that statistic up but I can confidently say that it's a popular souvenir. Fans of nostalgia will also be pleased to discover that the Alum bay chairlift is still hoisting people up and down the cliffs and offers glorious views of the Bay.
Equally entertaining is the boat trip which takes you close to the lighthouse. The sheltered Bay is generally calm enough that even my weak stomach can handle it. One of our favourite outings is to walk along to the Old Battery, which is owned by the National Trust and is about as close as you will get to the Needles without getting wet. Highlights include a tiny tearoom with views for miles and a cosy tunnel which leads to a searchlight on the cliff edge. Spare a thought for the Victorian soldier who pulled the short straw and had to stand there during hundred mile-an-hour winds in the middle of January.
Isle of Wight Guru is an independent guide which includes advice on accommodation in Newport, Cowes and caravan holiday parks
Visit our What's On and Things To Do pages to find even more to do during Easter on the Isle of Wight.
Win an Escape to Adventure Island
Why not enter our fantastic competition to win an Escape to Adventure Island. You'll win a family break for four (two adults, two children) as well as other exciting prizes to help make your stay a memorable one.