This weekend the town of Cowes will come alive as the oldest and largest sailing event in the world descends for 8 days of events and entertainment!
The race events which form the centrepiece of Cowes Week feature an incredible array of boats with up to 8,000 competitors taking part. The events are a mixture of competitive racing and fun, with some 100,000 spectators lining the shores and enjoying the additional entertainment across the 8 days.
Easily the most famous and popular entertainment during Cowes Week is the spectacular firework display which lights up the skies above the Solent on the final Friday. Visitors and locals travel from across the Island to watch this spectacle, with some of the best view-points being along Cowes Parade, Prince's Green and Cowes Beach.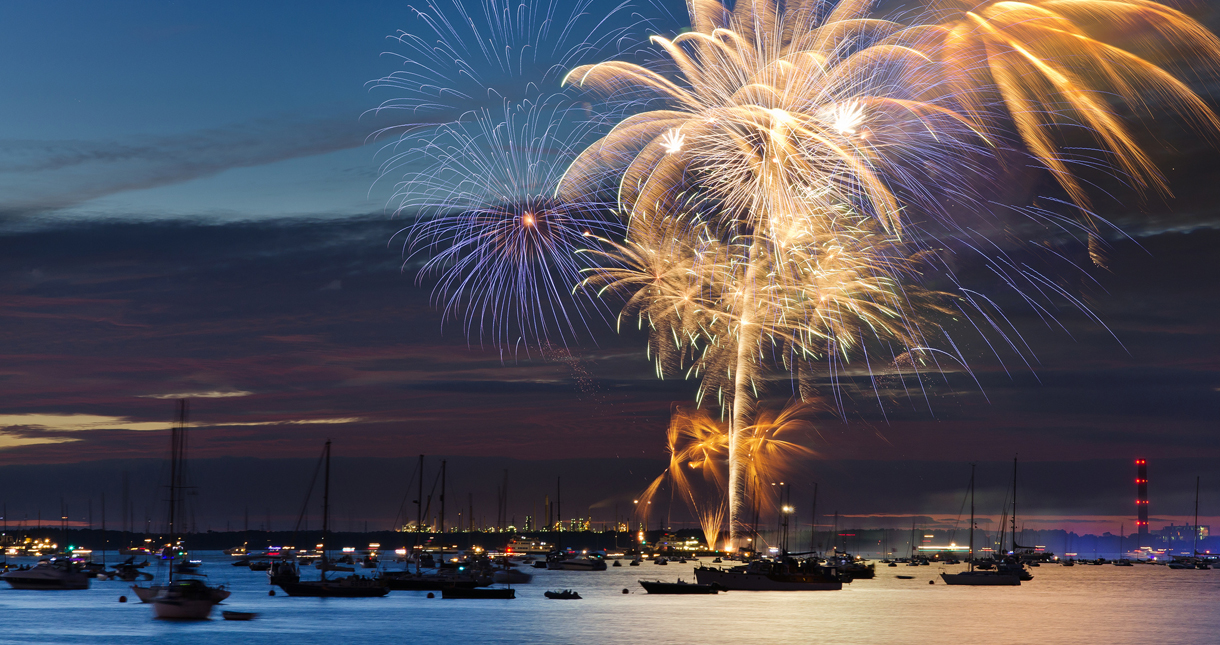 Cowes Week is now more family-friendly than ever, with an activity packed "family day" scheduled for the opening weekend (Sunday 3 August.) There will be boat trips available at special "family" rates, with RIB rides with Solent RIB Charters, and also a slower paced spectator boat available for families wanting to keep up with the action on the water. Other entertainment for kids includes an appearance for Blackgang Chine's baby T-rex dinosaur "Shadow" along with Andy Day from CBeebies at the Cowes Parade Village (at 12.30pm and 2.30pm), circus and theatre workshops at Cowes Yacht Haven throughout the day, and beanbag and spacehopper racing plus kids volleyball at Shepards Wharf Marina.
Visitors to Cowes Week this year will also benefit from a pop-up Tourist Information Centre which will be springing up adjacent to the Red Jet Passenger ferry terminal from Friday 1st August to Saturday 10th August. The "Island Welcome Centre", sponsored by Red Funnel Ferries, will provide visitor and travel information, along with a number of displays and guides to Bicycle Island and holidays on the Isle of Wight without a car.
For more info on events at Cowes Week go to http://www.aamcowesweek.co.uk