With the temperatures on the Island hitting the mid-twenties over the last week many of our team have been thinking about hitting the beach – so we thought we'd share our favourite Isle of Wight beaches for anyone looking for inspiration during their own holidays!
Steephill Cove
David Thornton, Visit Isle of Wight's CEO, picked Steephill Cove:
"The beach I visited as a child and have returned to year after year until we moved here in 2012. I remember the donkey that used to live just behind the loo block, and we always stopped off for a game of pitch and putt along the way. Steephill Cove has a timeless classic quality that seems to affect everyone who visits this sheltered bay. I've heard couples sat in café commenting on how much it feels like being abroad. I love the thatched cottage on the beach, the crab pasties and the Prosecco! A priceless escape, but the best bit of all is the honesty box in the Love Lane car park - a slit cut into the door of a local garage with a hand written sign that says £2 all day. Where else in the world can you buy this sort of experience for just £2 ?! brilliant."
Appley Beach
Liz Walker, VIOW's Destination Development Manager, picked Appley Beach:
"Miles of golden sand perfect for beach sports, picnics or simple sand castles. Ever changing views of the busy Solent, outrageous low tides revealing warm pools perfect for kids and hovercrafts skimming across the sands…"
As did Abi Fox, VIOW's Partnerships Manager:
"Appley of course! Miles of golden sand (local legend says it was imported from the Sahara), gentle waves when the tide is in, lovely warm pools when the tide is out – and when it goes out, it goes out. It's perfect for families and has a gorgeous green tree filled park behind. Who could ask for more?!"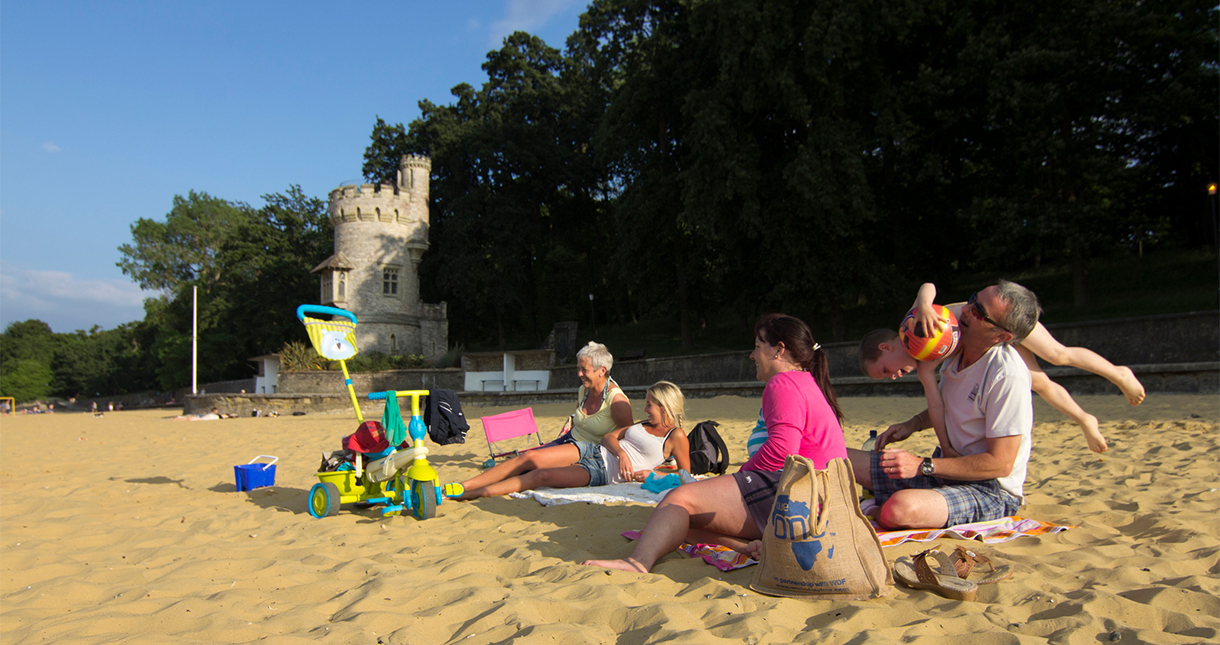 Totland Bay
Jill Harlow, VIOW's Data Manager, went for Totland Bay:
"Totland Bay is amazing as the sea water is tropical in the summer and you feel like you are abroad. We always visit this beach with my children who enjoy swimming and exploring the area. It is one of my hidden gems of the Island and I wish I was there now!"
Compton Beach
Oli Whitehurst, Digital Content Manager, picked Compton Beach:
"Whenever we think about going to the beach we automatically end up at Compton. I used to camp at Compton Farm when holidaying here as a kid, and this beach was within walking distance - so I had some great memories of days down there long before I moved to the Island. It's great for swimming, sandcastles, parties, BBQ's and Ice Creams (if the faithful Ice Cream man in a van is there!) The beauty of Compton is it's out on its own along the West Wight coast, and although it's not quite the "hidden gem" it used to be (as so many people have now discovered it) it is still the perfect place to escape for a few hours at any time of the year."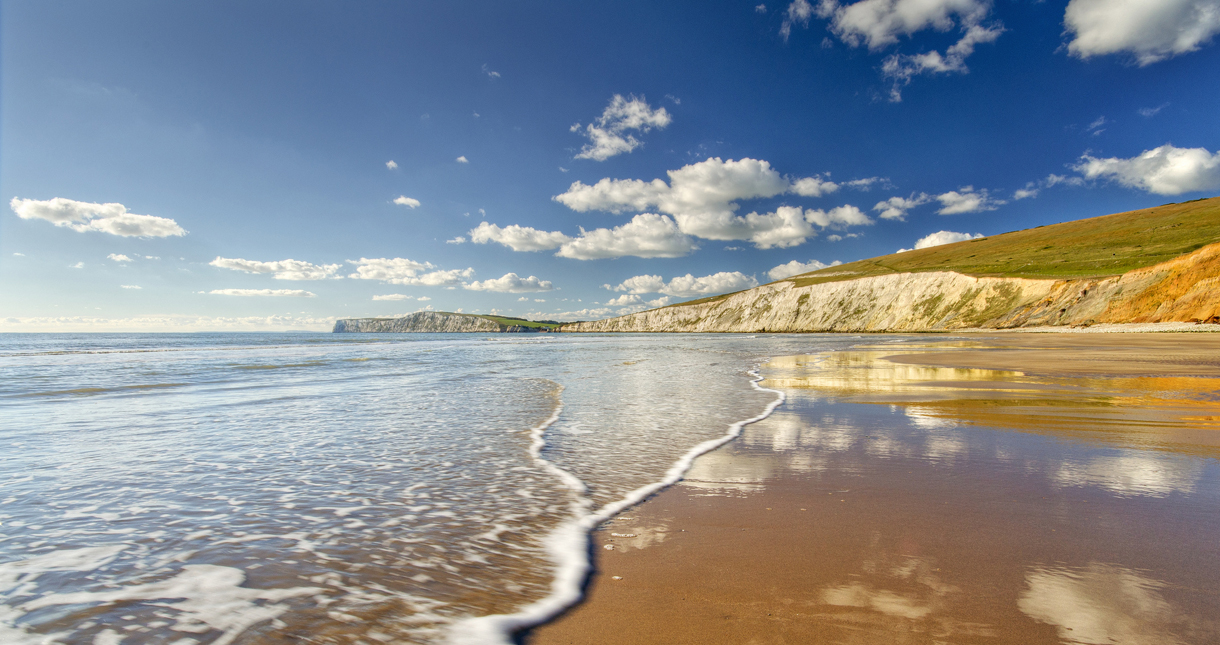 Colwell Bay
Katie Jones, Events and Sales Manager, picked Colwell Bay:
"I have great memories of Colwell Bay from sailing there as a child, and now we regularly head back there for days out on the beach, and socialising with friends and a BBQ. It is a fantastic sandy beach, plus there are a couple of good beach cafes where I can stop off for a much needed tea break!"
Seaview Beach
And finally Sue Emmerson, PR Manager, picked Seaview Beach:
"Seaview Beach was always one of our favourites when my daughter was growing up. It was just down the road from Ryde where we lived, and heading into the quiet village of Seaview is like stepping back in time. You can buy fishing lines from the little shop, then head to the beach where the tide goes out to reveal lots of rock pools which kids can spend hours exploring and searching for crabs – great for buying Mums and Dads some time to relax!"
Do you agree with our favourites, or have you got your own that you would like to share with us? Tell us about them below, or head over to our Facebook or Twitter to join in the conversation.