They say the best things in life are free! So, making precious memories shouldn't have to break the bank.
On the Isle of Wight, everyone can create amazing memories without spending any money!
Whether you're travelling to the Island with your family, as a couple, or alone, we have some suggestions: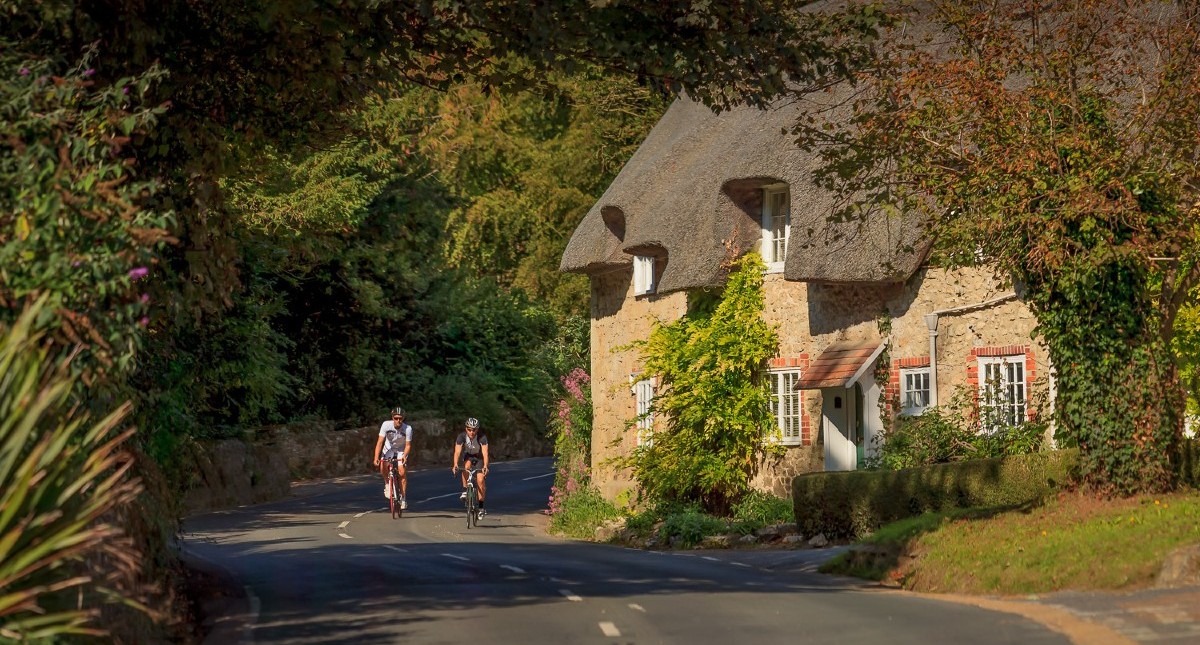 Free family days out on the Isle of Wight
Experience the Isle of Wight Donkey Sanctuary & Appuldurcombe House
With over 100 donkeys and Shetland ponies, everyone will enjoy the grooming presentations, donkey walking, and feeding tours. Donations are welcome and is a great way to help the sanctuary. And just a few minutes away, is Appuldurcombe House. The front of the house is a stately home, whilst the rear is a ruin - perfect for games of hide and seek!
Go on a dinosaur hunt
With the Isle of Wight regarded as one of the richest areas for Dinosaur discovery in Europe, it's a must-do activity! At low tide, head to Hanover Point on Brook beach, to see the fossilised dinosaur footprints.
Visit the Isle of Wight Bus & Coach Museum
With a display of around 20 historic vehicles, transport artefacts, and photographs, it's the perfect free indoor attraction, and it has a large free car park.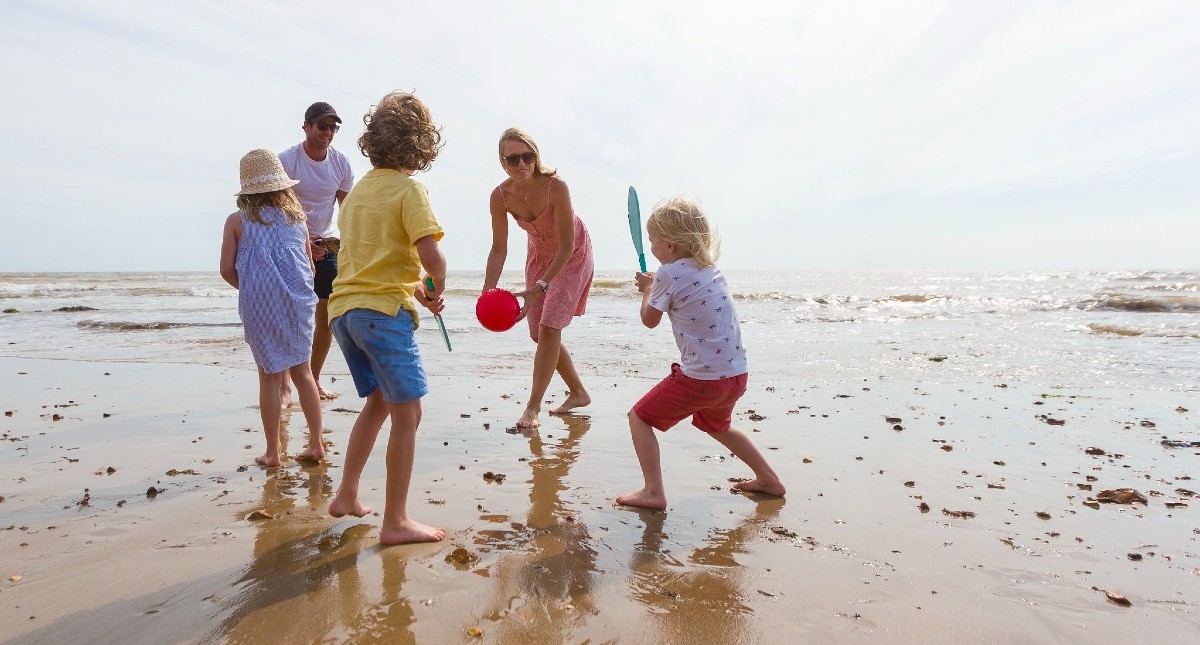 Enjoy a day of seaside fun
With 57 miles of beautiful coastline, there's a lot of choice! Appley beach in Ryde, Shanklin or Sandown beaches, or Ventnor beach are perfect for a family day out. Bring along buckets, spades, and a picnic to make a day of it.
Or, if you fancy exploring rockpools instead, go to Bembridge ledge at low tide, where you might find crabs, anemones, and shrimps.
Go wildlife spotting
There is an abundance of wildlife on the Island, including white-tailed sea eagles, red squirrels, rare butterflies, and moths. With over 200 species of birds recorded on the island each year, it's a twitchers paradise! For the best wildlife spotting sites, visit Medina Valley, Newtown National Nature Reserve, Borthwood Copse, Hersey Nature Reserve or Culver Downs. Don't forget your binoculars!
Get on your bike
200+ miles of cycle tracks, byways, and bridleways, means you'll never get bored of exploring the Island on your bike! The varied routes include the 23 miles of family-friendly cycling on the Red Squirrel Trail, the beautiful seafront cycle from Sandown to Shanklin, and a riverside pedal along the Medina Greenway Breeze.
Take a pram / wheelchair-friendly walk
Four scenic walks that are accessible for prams and wheelchairs and not too far for little legs are: Colwell Bay to Totland Bay, and Bonchurch to Ventnor. For a short, looped walk, Freshwater Causeway Walk is a good option. And if you want to include a stunning sunset on your evening walk, go from Gurnard to Cowes.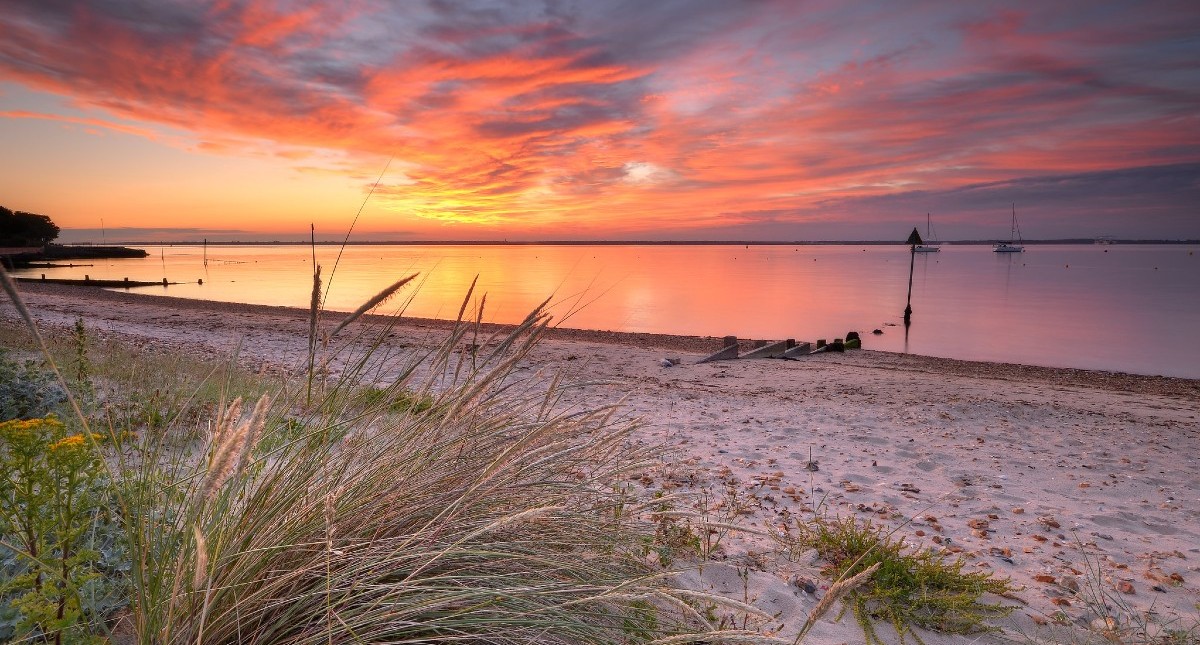 Free days out on the Isle of Wight for couples
Live outdoor music
If you enjoy sitting back and listening to brass bands, Rylstone Gardens and Ventnor Park bandstands have free music for you to enjoy all summer!
Take a stroll through quaint villages
Head to Godshill, Brighstone, or Shanklin Old Village to experience chocolate-box villages with rustic thatched cottages. You'll feel like you've gone back in time!
Picnic with a view
With 57 miles of coastline, you'll be spoilt for choice for picnic spots! Try Brading Down, Fort Victoria or Tennyson Down for amazing views. Or enjoy a sunset picnic at Gurnard Seafront, Colwell Bay, or Totland Bay.
Free days out on the Isle of Wight for solo travellers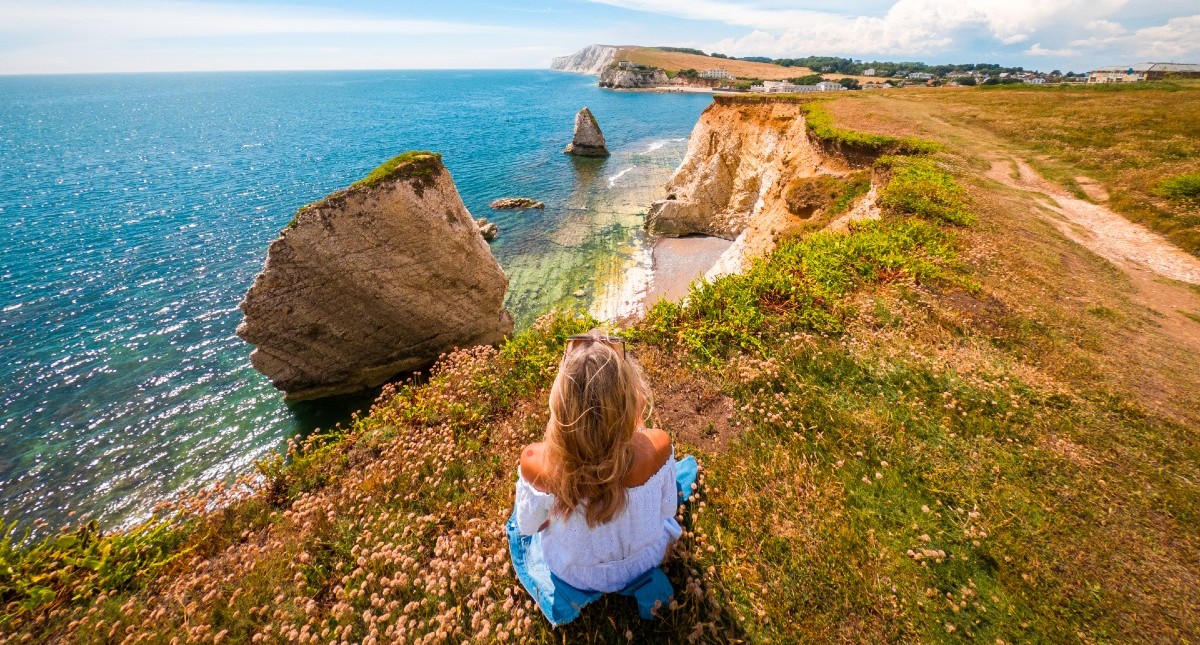 Enjoy a walk with stunning views
The Isle of Wight is the perfect place for getting back to nature and exploring. With friendly locals on hand to help you, you'll find it's a very safe place to travel solo. Download the Public Rights of Way map to your phone so you don't get lost.
If your four-legged friend is lucky enough to be brought to the Island for their holiday this year, they're in for a treat... With more than 500 miles of woodland trails, clifftop walks, walks over the Downs, forest hikes and beachside rambles, walkies will never have been better!
Recharge at the beach
Feel a million miles away from home, enjoy the sand between your toes on one of our many unspoilt beaches as you take a leisurely stroll, or have a rejuvenating swim if you're feeling active.
Visit an art gallery or bookshop
The Quay Arts Centre in Newport and Quarr Abbey on the outskirts of Ryde, all have free exhibitions of local artists for you to enjoy. Whilst visiting Quarr Abbey you can visit the church and wander around the grounds to experience the tranquil atmosphere, or browse the bookshop, where you can buy published works by a member of the community of monks.
Experience some Isle of Wight history
There are plenty of places to see history brought to life on the Island.
Visit St Boniface's 'Old Church' in Bonchurch, mentioned in the Domesday book, the Needles New Battery with its unusual past, or St Mildred's, the church used by Queen Victoria and family when in residence at Osborne House.
North of the Island you can visit the Cowes Maritime Museum which has a selection of objects and images which tell the story of Cowes and its maritime heritage, or Sir Max Aitken Museum which is housed in a magnificent 18th century building and home to three centuries of yachting and maritime history.
Heading East of the Island, visit Bembridge Heritage Visitor Centre which brings together the diverse stories of a seaside village.
Although free admission to Sir Max Aitken Museum, and Bembridge Heritage Visitor Centre, donations are welcome and appreciated.
And EVERYONE will enjoy the Isle of Wight's many Carnivals and free events.
Carnivals are a huge thing on the Island, and there are plenty to choose from! Check out what's on during your stay.
Check out our offers page for travel, accommodation, and attraction deals to the Isle of Wight and book your visit today.
You don't have to go far from home, to feel far from home.
The Island is waiting for you...