My earliest memory of the Isle of Wight is of my uncle Ken talking about a holiday he had in Ventnor. He worked for the railways and a perk was having cheaper journeys from York. He came down to the Island with his family, my Aunt's Mother, and a French pen friend of my Cousin Janet. Our family rediscovered an old cine film made in the 1960's by my uncle, it is of Ventnor beach and Bonchurch when the pond was almost silted up!
My partner's family have had a holiday home here since the 1930s and my first visit was around twenty years ago. We then decided to move to Bonchurch, from Sheffield, around nine years ago. One of the most delightful things, apart from the glorious light and lovely swimming, is the ability to grow things I could only ever dream of growing in Sheffield.
I love to walk, and my favourite short walk is down to the beach from our home at dusk, to catch the evening light at the shore. The walk takes you past East Dene, [Charles] Swinburne's family home, past Winterbourne where [Charles] Dickens wrote three chapters of David Copperfield and past the 11th century old Church, which has so much history - both in the Church and Churchyard.
The walk either takes you past a fast-flowing spring (when the path is open!) or past a lovely open view of East Dene. Then it's down onto the shore at Monks Bay and Horseshoe Bay. Both are such charming pebbly beaches.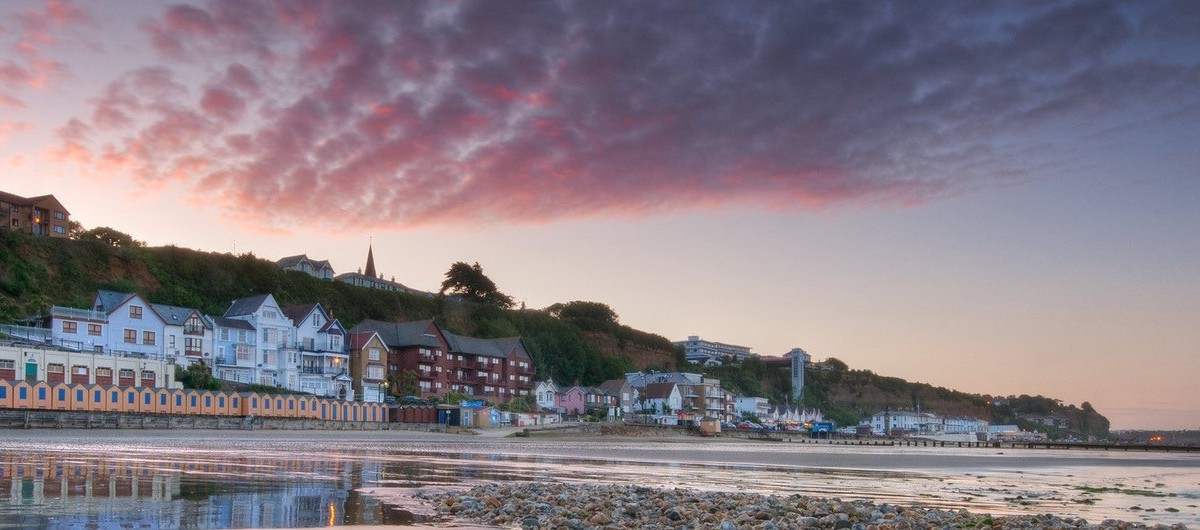 My favourite long walk is another local one. Walking along from Monks Bay - just as the tide is going out – all the way along the seafront to Shanklin. You need very good walking boots and poles, and you must be extremely careful on slippery rocks … and scrambling over them! However, it takes you along some fantastic viewpoints, walking first along to Luccombe, from there the beach becomes very sandy as you start to near Shanklin. I would stop for lunch in Shanklin then walk back along through the magical landslip to Bonchurch.
We have a reproduction copy of one of the earliest guidebooks by Wootton resident, George Brannon and when we first visited the Island, we searched out the places that were described in it and looked out for the places in his engravings, such as Hoys Monument. Remarkably, many of the images are untouched by time.
We have recently been a little more adventurous with our walks and literally been sticking a pin in the map and then working out a route around there. There are so many good paths to follow that it isn't too hard to find really good walks and discover something new. However, it is always a good idea to have waterproofs, walking boots and poles as there are often soggy or boggy bits to jump over!
We are also becoming keen bird spotters having done a few of the early bird walks in the May time, although these have sadly not happened for the last few years. (Hopefully they will restart!).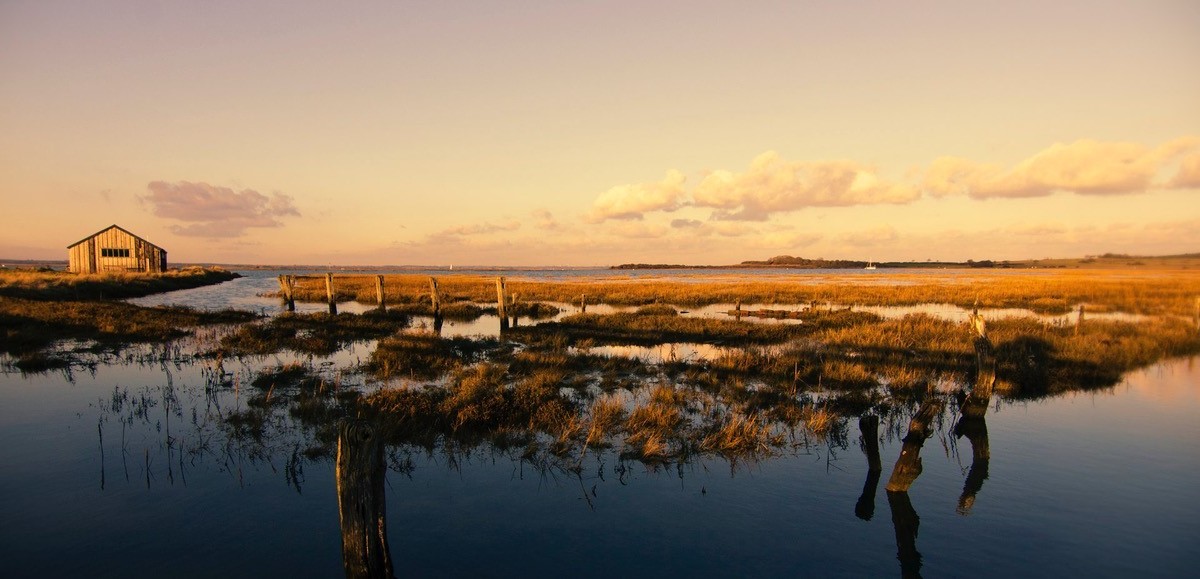 On the Newtown walk we either heard or spotted forty species! On the Alverstone walk we heard a Nightingale. During the Mottistone night walk with the National Trust we heard and saw Nightjars which was very special.
I have yet to spot a Sea Eagle but I am keeping my eyes peeled. We do currently have Kingfishers at the pond in Bonchurch … and the occasional Heron.
It's hard to pick a favourite viewpoint on the Island as there are so many beautiful ones. St Boniface Down is excellent and we did a walk around the top of the ridge of the Downs, starting from above Bonchurch. We eventually descended to Wroxall, then back up to the Worsley Monument and along the top of that ridge to Ventnor via the golf course. It was long, but it had great views of land and sea and the 'Mainland'.
Offering walks has enabled me to share the great history of Bonchurch. I also look after the Bonchurch Community Association website where you can find information about the history and current activities in the village. It is astonishing to discover over forty fascinating histories of visitors and residents from 16th Century onwards. It was the sudden development of Bonchurch in around 1834 that brought many interesting people to live or to stay here.
The recent work with a group of historians around the time Dickens wrote part of David Copperfield in Bonchurch and the inspiration for Miss Havisham in Great Expectations has spurred me on with my research into other hidden histories. It is a real pleasure to share these findings and stories with walking groups.