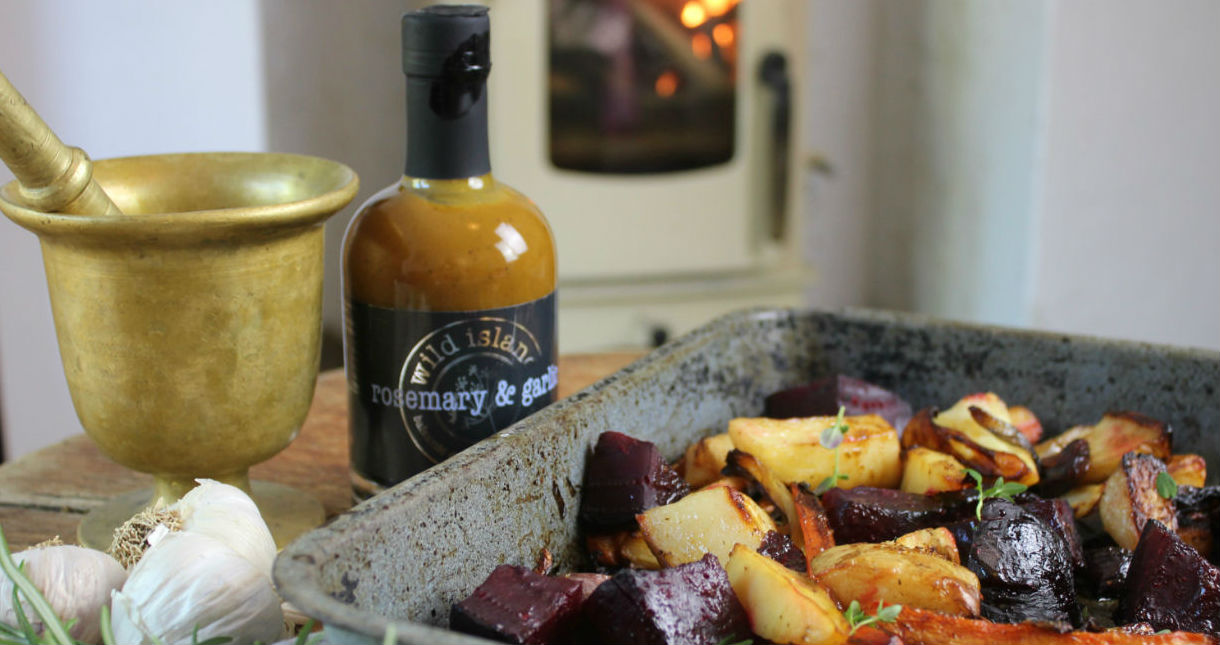 Oh, how those balmy summer days already seem a distant memory as the autumn rushes in with its crisp northerly winds and lower temperatures, turning our trees into a glorious light show before they give in to their wintery rest. But most foodies look forward to the harvest season with greedy glee, as it is now, nature's bounty is truly at its best, not only the hedgerows and windfalls all around us, ripe for gathering, but also the native crops our farmers and local food producers are supplying to shops right now.
Gardeners and allotment growers know this is a busy time for collecting and storing, but many of us have lost touch with this seasonality, conditioned as we are to the constant all year-round availability that food mile heavy, supermarket giants, entice us with.
Buying local food and drink is more important than ever in these uncertain times, to ensure our food security, but it's the freshness and flavour that really makes shopping seasonally an easy sell. We all know how superior those home-grown strawberries taste compared to the supermarket offer in chilly January, how we look forward to the local crop in the summer. If truth be known, the same richer flavour profiles can be found in just about every locally grown fruit and vegetable, pastured meat, free range egg etc, and here on the island let us not forget our glorious dairy. Food produced under small scale farming, with higher animal welfare and considered environmental practises, just taste better!
So, let's enjoy the apples and pears, cobnuts and cauliflowers, goose and garlic, parsnips and plums and all the other seasonal fare our Island producers work so hard all year round to bring to our tables.
What to look out for in farm shops and delis
This year the long dry summer has slowed some crops but that just gives us more to enjoy as the season extends.
Apples and pears plums, damsons, loganberries, raspberries, some late strawberries(not many island orchards but lots of Kent and Hampshire produce available). Beetroot, broccoli, brussels sprouts, cabbages, carrots, cauliflower, cavolo nero, celeriac, fresh beans (all manner both green and podded), garlic, potatoes, parsnips, kale, leeks, marrow, Romanesco, sweetcorn, squash, sweet potatoes, Swiss chard, salad leaves and spinach and of course Isle of Wight Tomatoes, that are available all year.
Food for free
Apples, pears, damsons, plums, blackberries and elderberries and sloes are all in abundance across the Island right now from the hedgerows and community Orchards (contact Gift to Nature for details of any near you). Don't forget to leave lots for the wildlife though!
You might be a little disappointed if you're hoping for a wild mushroom forage, as the long dry summer has not created the ideal environment for many spores to develop. You might be better off relying on the expert cultivation of Isle of Wight Mushrooms for your fungi fix!
Where to Find local
There are dozens of local independent shops across the island that offer a good range of local produce. For a wide selection of fresh local produce try;
Briddlesford Lodge Farm Shop – Wootton Bridge
Brighstone Village stores - Brighstone
Brownriggs Farm Shop - Godshill
Quarr Abbey, - Binstead
The Pantry @ The Fleming Arms - Binstead,
Farm Shop No 8 - Bembridge,
It's About Thyme – Shanklin
Farmhouse Fayre - Newport
Or why not commit to a whole year of seasonal with a regular veg box from www.livinglarder.co.uk or www.themodernkitchengarden.co.uk
To find out more about the Wight Marque and the food and drink producers that carry the fully audited accreditation, visit www.wightmarque.co.uk