I live over in Totland Bay [West Wight] and I'm very fortunate as I'm close to Headon Warren, which is a fabulous place with all that heather plus a beautiful view overlooking the Needles. Then a few minutes away there's Totland Bay and Colwell Bay, where you get fabulous sunsets, so that's very special too. I'm very lucky I don't have to drive the car and I can walk one way or the other, and it's all very nice.
I came to the Island around 14 years ago now. I had been involved with charity work for the Chiltern Society, I love walking up there in and amongst the woods and I did a lot of work for them as Trustee and Membership Secretary and so when I came over to the Isle of Wight I was debating what to do…
I wanted to work in the Countryside and help improve access and I came across a Gentleman in the Ramblers during the IW Walking Festival! He was a chap called John Gurney-Champion and he happened to be a Committee Member for them. He was in his 80s then, I think he must be 98 now, and still walking! He suggested I joined the Ramblers Committee, and so I did… then at the following AGM they voted me on as Chair! So that's how I got going with it all really.
My first Walking Festival was in the May and I think I did about 13-14 walks and it was my 'induction' to the Island really. The Walking Festival is a terrific way to learn so much about the Island, even if you have lived here a long time you can still learn so much just by going on all the different walks! People are so knowledgeable, and they are willing to share that knowledge with you.
I was very happy to take on the role of Chairman on the basis that I wanted to improve access here for people in general. It always seems so unfair to me that someone can't walk in the countryside because they couldn't get over a stile for instance, due to a bad hip or bad knee, or a family with pushchairs and big dogs. I always felt that we needed to open up the footpath system to allow more people to enjoy it - and that's what I've been busy trying to do over the years.
People can now get full access through somewhere like say America Woods [Shanklin] - that was completed last week. I would recommend going there in April time when there's fabulous Bluebells!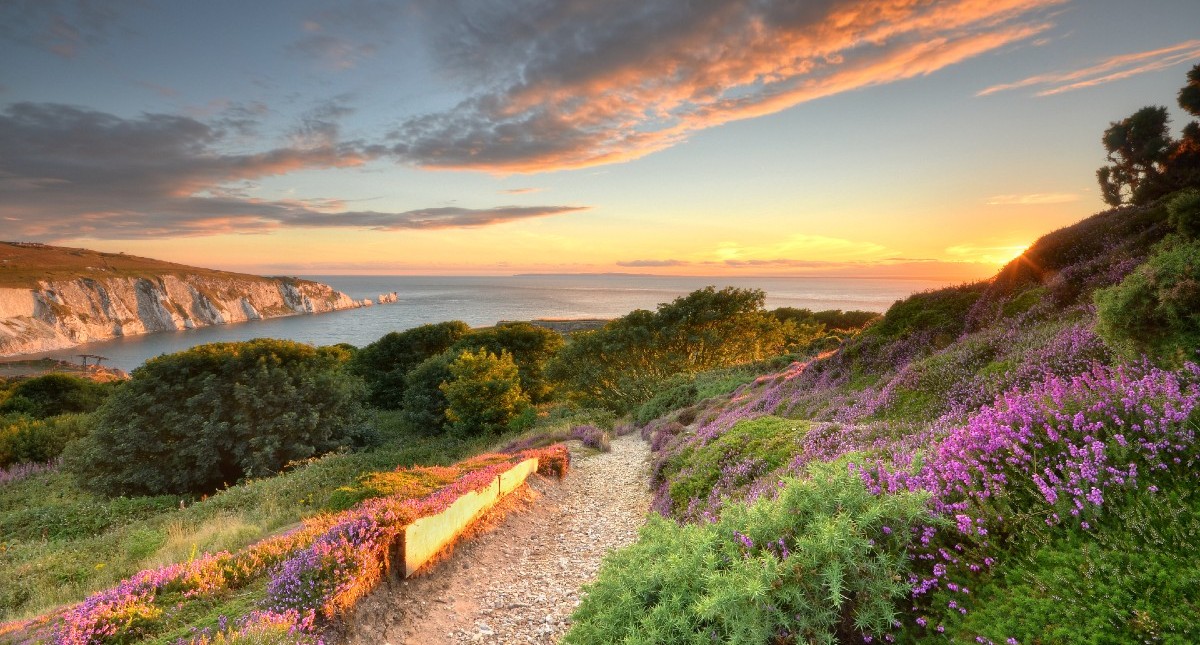 My favourite Island walks have got to be the local walks for me, which is why I live over that side of the Island and why I'm hosting a walk there during the IW Walking Festival. Headon Warren is absolutely fabulous, The Needles are so iconic as are Tennyson Downs.
What people don't realise about the Warren is that it's Heathland, which is very unusual for the Island, there's typically a lot of chalk and a lot of chalk plants. But with the Heathland being acidic, you've got a completely different range of plants and that also brings the rare birds, like the Dartford Warbler.
They say the Isle of Wight is a like a little bit of England the whole way round. Whichever way you go there's completely different aspects! Then there's all the heritage and history too, such as Carisbrooke Castle right in the middle of the Island. There really is a bit of everything.
I'm also hosting another walk which is over the other side of the Island, from Brading. A few hundred years ago the Marshes were the sea – right up to the town. It's been reclaimed and it's now a natural reserve for the birds. Recently we were able to invest in the Marshes; we wanted to open up the access across them, so we put in a new bridge across the River Yar.
We also put around 120 tons of limestone on one of the paths to raise it up above the water level as being a nature reserve it can flood in winter time.
So, my walk goes across there, along by the lagoons and by the embankment, so you've got all the wildlife associated with that, then it goes to Bembridge Windmill, back through the Marshes. Then we work our way back along Quay Lane to Brading.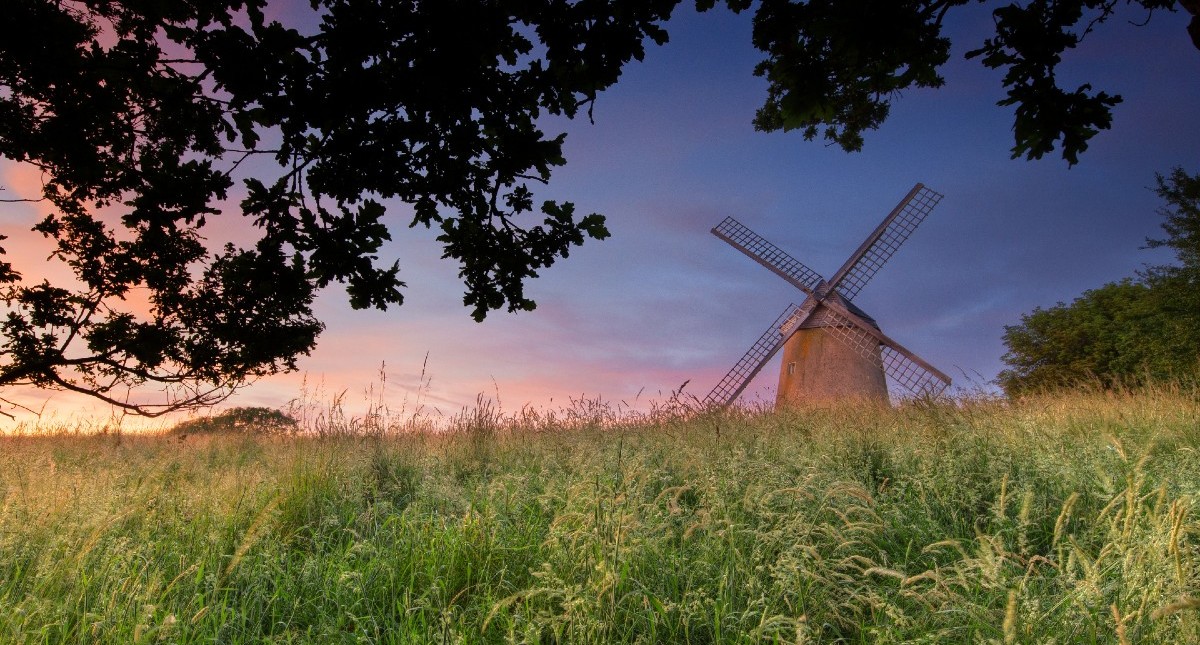 However, for a short walk here - and any time of the year - I would recommend one that I did just the other day. I had some friends staying and I always like to take people around the Island, showing them different parts that people tend to miss. So we went to Bonchurch.
It's a beautiful village, with the pond, the ducks and the little church - then you've got a lovely community of artists living there. From there you can go along the Landslip and up through 'Devil's Chimney'… which not everybody gets to as you've got to go up a lot of steps!
They have just improved Devil's Chimney too, so that's more accessible now. It's an amazing place, you get to this sort of cliff face and you think 'where do I go to next' and you realise there's a narrow gap - and it is quite narrow, not much more than a foot wide – and you squeeze through there. Then you are greeted with steps which take you up through the cliff face and inside to the top, so that's quite dramatic.
As you approach, it's hard to believe you'll squeeze through the gap… but somehow you do and it's worth it. Once you get to the top you get a reward too as you've got 'Smugglers Haven Tea Rooms', so you must stop there! It's wonderful sitting there overlooking the sea with the palms, it's like the Mediterranean - and the tea's not bad either!
The scenery in the landslip reminds me of a jungle. People sometimes miss this when they come on holiday to the Island - as it's not on their itinerary - so during the Walking Festival we can take them to all these special and secret places.
I get a great kick out of being enthusiastic about what the Island has to offer, especially to people who get out of their cars and take the time to walk.
You just see so much more, don't you?