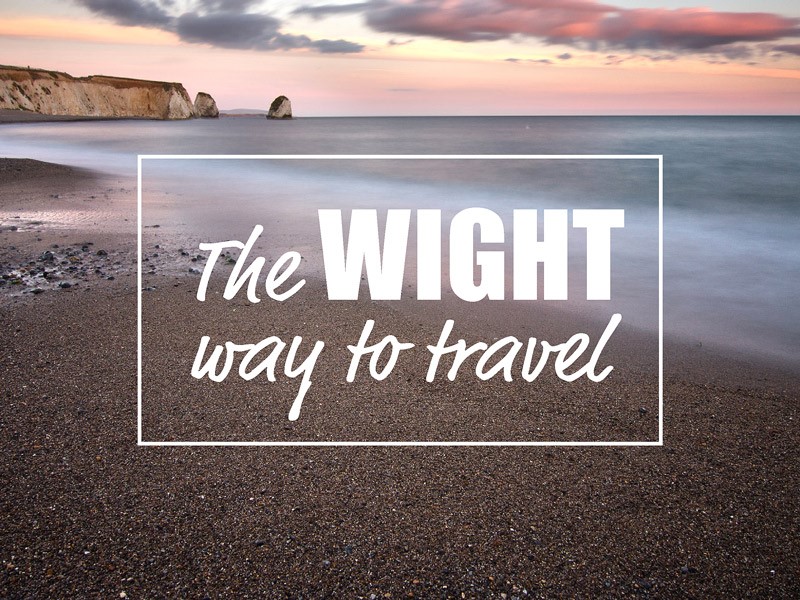 Following the recent government announcement regarding COVID-19 and the tier system, we wanted to update you as to where we stand as a destination with regards to travel.
As an Island we are pleased to have been granted tier 1 status, a result of the conscientious and responsible actions of our local community and industry throughout the pandemic. We also appreciate the consideration shown by visitors who have been able to enjoy the Island in 2020, standing with our residents and looking out for one another to make the Isle of Wight one of the most happy and healthy destinations in the UK.
To now maintain this Tier 1 status, help protect our local community and to enable us to continue to share the Island with visitors, all staycations to the Island should be made "the WIGHT way".
Should you now consider visiting the Isle of Wight after the 2nd December 2020, we ask that you are responsible in your planning and adhere to all Government guidelines and all rules put in place by our local businesses to help safeguard you and those around you.
To ensure that you remain happy and healthy and while you're here and that you leave a positive footprint following your stay, we please ask that you continue to be considerate and help us to protect everyone wanting to enjoy the Isle of Wight by:
Wearing a face covering when required
Maintaining social distancing
Washing your hands regularly
Travelling only from Tiers 1 and 2 regions to the Island
Adhering to all Government and local advice and restrictions
As one of the UK's top destinations, we are delighted to once again be able to share the Isle of Wight and our unique landscape, warm hospitality, delicious produce and exciting attractions with our visitors. An unspoiled haven for adventurers and a rare idyllic paradise all in one location, the Isle of Wight is a place like no other.
The Island is once again waiting for you. And for those within Tier 4 and Tier 3 areas currently, we hope that you remain upbeat, stay healthy and the Island will be here for you when the time is right.
We thank you for your patience during the most recent lockdown, and we now look forward to further relaxed restrictions and a fun festive period.
We'll see you be the sea very soon.
Please read all current Government advice and restrictions regarding COVID-19.