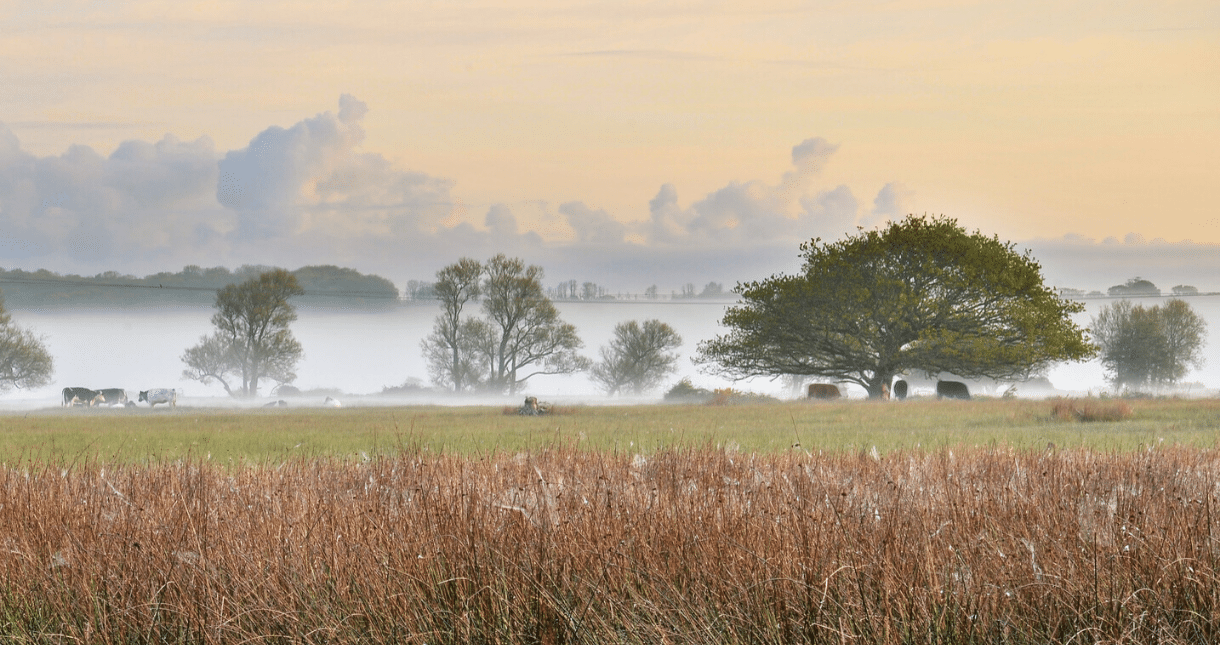 A self-catering holiday is a great way to have a real Isle of Wight experience. It's perfect for families and groups of friends, plus you can take Fido along for a holiday of his very own. And while you're here, take advantage of some of the best local produce around for cooking at your home-from-home and for picnics on the beach. Or try some of the Island's family friendly venues for eating and play.
Where to stay
If you're planning a self-catering break, then you'll be spoiled for choice as to where to stay on the Island.
Classic Cottages has a dedicated Isle of Wight team and an enormous choice of places to stay, from cosy cottages to flats with sea views and larger properties to accommodate families and groups. You might fancy camping or staying in a chalet or holiday caravan and there are plenty on offer at Landguard and Lower Hyde holiday parks or try Woodside Coastal Retreat which has various accommodation sizes available to choose from ranging from two to four bedroom lodges, some of which have hot tubs and private decks. Cheverton Copse is safe and secluded and perfect for families with on site entertainment in the evenings and a children's play area as well as a local bus service. There are also campsites dotted around the Island as well as other holiday parks where you can take your own caravan in some cases.
For those with a love of the unusual and quirky how about a classic airstream caravan? Vintage Vacations have thirteen in the fleet along with a cute pair of classic British caravans. Or there's Tiny Homes, which are exactly as the name suggests, set in a smallholding environment adjacent to the magnificent Parkhurst Forest with walking trails, cycle routes and wildlife galore…
Island fresh produce
Self-catering means doing your own cooking, so why not try new recipes and ingredients and eat local?
You can't beat a farm shop for truly fresh, locally grown produce and Briddlesford Farm and the Garlic Farm should be your ports of call for both. Buy cheese, milk, butter and veal from Briddlesford's own award- winning Jersey herd as well as veg, bread, eggs and anything else that you might need for a home cooked dinner. Then pick up all of your garlic related sauces and relishes as well as the now legendary black garlic from the Garlic Farm. And you and the family can also enjoy meadow walks, tractor rides and lunch or tea and cake while you're there. There's also Farmer Jack's at Arreton which has a huge range of farm fresh vegetables including local Isle of Wight tomatoes, sweetcorn in season and Mermaid Gin which should be at the top of any holiday shopping list!
The Island is, of course, known for its seafood and The Best Dressed Crab and Captain Stan's in both Bembridge and Ryde are the places to go for a luscious lobster or sumptuous shrimp. Or if you're in the south of the Island, visit Ventnor Haven Fishery and pick up a freshly caught crab.
If chilli is your thing then there's a whole range of chilli products to choose from at the House of Chilli near Sandown, or head to Green Barn goat farm on the way to Yarmouth to buy your goat's cheese and fudge and visit the always entertaining goats.
Talking of cheese, buy yourself some of the Isle of Wight Cheese Company's Blue Slipper or Borthwood cheese and get yourself a real taste of the Island and available at farm shops around the Island.
For vegetables delivered to your door, order a box from Living Larder or go and select your own at Radcliffe's near Newport which has very reasonably priced locally grown veg. Brownriggs are the poultry experts and sell Christmas turkeys, chickens and their own eggs as well as a whole raft of other produce from their farm shop near Godshill so whatever you fancy you won't go hungry!
Not in the mood to cook...
Lots of Island pubs and restaurants specialise in local produce, from meat and seafood to vegetables and baked goods. If you'd rather someone else banged the pots and pans, try some of these eateries, or discover your own favourite 'local'.
Relaxed restaurants serving local specialities with a holiday vibe include The Coast Dining Room in Cowes, Ganders overlooking the pretty green at St Helens and Fox's Restaurant in Bembridge High Street. Or watch the boats on the Solent from the Boathouse in Seaview.
For pubs serving local food, head to the Tavener's in pretty Godshill, the Crab and Lobster almost on the beach in Bembridge, the Portland Inn in Gurnard or the Red Lion near the causeway in Freshwater.
You can eat 'on the farm' at Bluebell's at Briddlesford and the Garlic Farm, and the Dairyman's Daughter is next to Farmer Jack's Farm Shop in Arreton.
Family-friendly local food can be enjoyed at The Cow Co Restaurant & Bar at Tapnell Farm, the Wight Mouse near Blackgang and The Chequers at Rookley. Visit the llamas in Wellow and try the homemade pizza at the Llama Tree. Kids are welcomed with things to do, and adults can enjoy a taste of the Island.
Out for a walk
The Isle of Wight Walking Festival kicks off on 2 May but in the meantime there are also plenty of family friendly walks that you, the kids and Fido can enjoy. Or get a bunch of friends together and plan a walking circuit that includes at least one pub en route – The Highdown Inn, The Pointer Inn, The Buddle and The Old Fort are all popular pitstops.
Getting Here
However you're travelling, it couldn't be easier to get to the Isle of Wight via Lymington, Southampton, Southsea or Portsmouth. There are regular rail connections to the south coast via SWR.
Travelling as a foot passenger is simple due to our excellent transport links with trains, buses, foot passenger ferries and our hovercraft service.