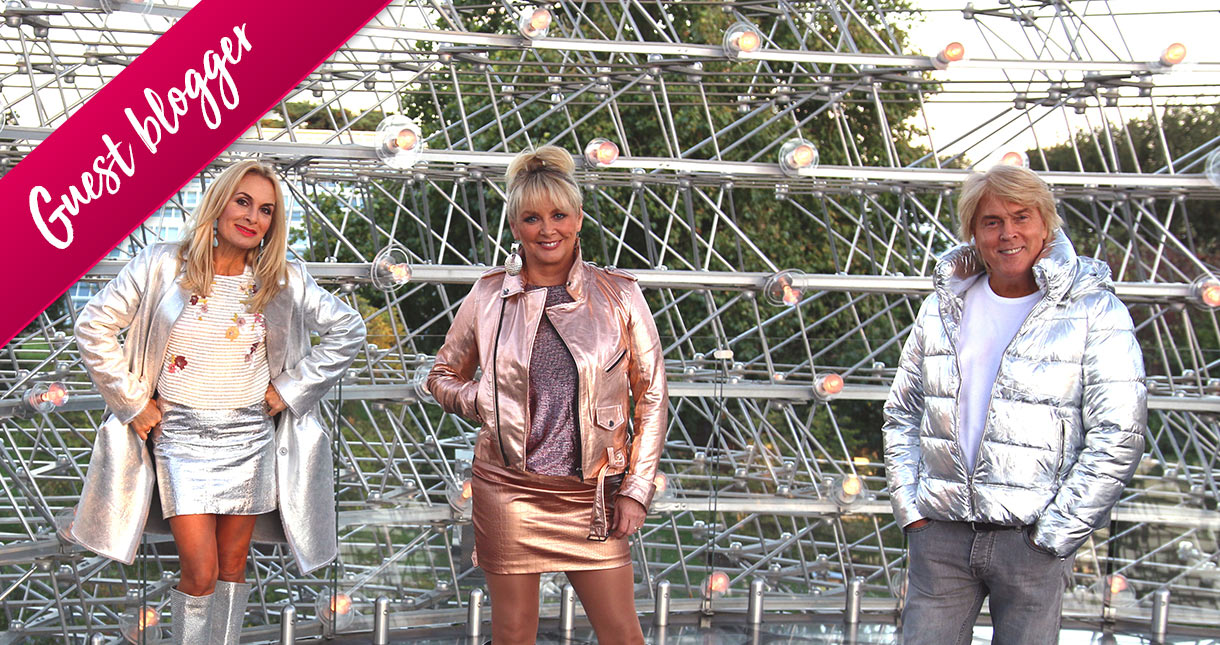 As a founder member of 80s pop group Bucks Fizz famed for winning the 1981 Eurovision Song Contest, TV personality, presenter and pop star Cheryl Baker is no stranger to the Isle of Wight.
The iconic band are Jack Up The Summer favourites having performed at the Island's family friendly retro festival several times. So great is their popularity 'The Fizz' as they're now known, have been invited to bring their own brand of fun-filled bubbly entertainment to delighted Jack Up Christmas audiences on 23rd November. The series of two disco party nights (one 80s, one 90s) will take place on two consecutive nights at Lower Hyde in Shanklin.
Ahead of her eagerly anticipated return trip, Cheryl, 65, shared with us her fondest memories of the Island, taking us right back to where her 49 year-long singing career all began:

"Without a doubt, the best experience I've had on the Isle of Wight was in October last year when I took part in a programme for Channel 5 called 'Celebrity 5 Go Camping.' Although I have been to the Island countless times and I have friends there, I never realised how beautiful it really is.
My fellow campers were actor and comedian Bobby Davro, soap opera actress Michelle Collins, comedian Stephen Bailey and television presenter Tim Vincent. We camped almost every night in a different location. My favourite was Windmill Campersite just outside of Newport because it had the wackiest glamping I have ever seen! The guys offered a helping hand at Adgestone Vineyard, while Michelle and I planted elephant garlic at The Garlic Farm.
Every day, we would travel to fabulous parts of the Island and see the most magnificent views it has to offer and every night, we would sit around the campfire talking about our experiences of the day. I really enjoyed getting up close and personal with the great outdoors!

I have very fond memories of visiting my friends on the Island; camping in Nigel and Sandra's field and laughing hysterically when my friend, Sue, tried to cross the muddy field wearing her Jimmy Choos. However my first memory of the Island was when another friend, Sue and I stayed at Little Canada, which, if my memory serves me right, was a Pontins Camp in those days. We bought two long purple nightdresses from M&S and wore them in the talent competition which we won! I was 16 and it gave me the drive to want to be a professional singer.
I love the Isle of Wight – I really love it! I love the views, the people, the restaurants, the pubs, the countryside. If you are planning a trip to the Island you will not be short of things to do as this picturesque and truly unique location allows you the opportunity to partake in so many different experiences and is crammed full of so much to see and enjoy."
Thank you to Cheryl Baker and Jack Up Christmas for this inspirational blog.