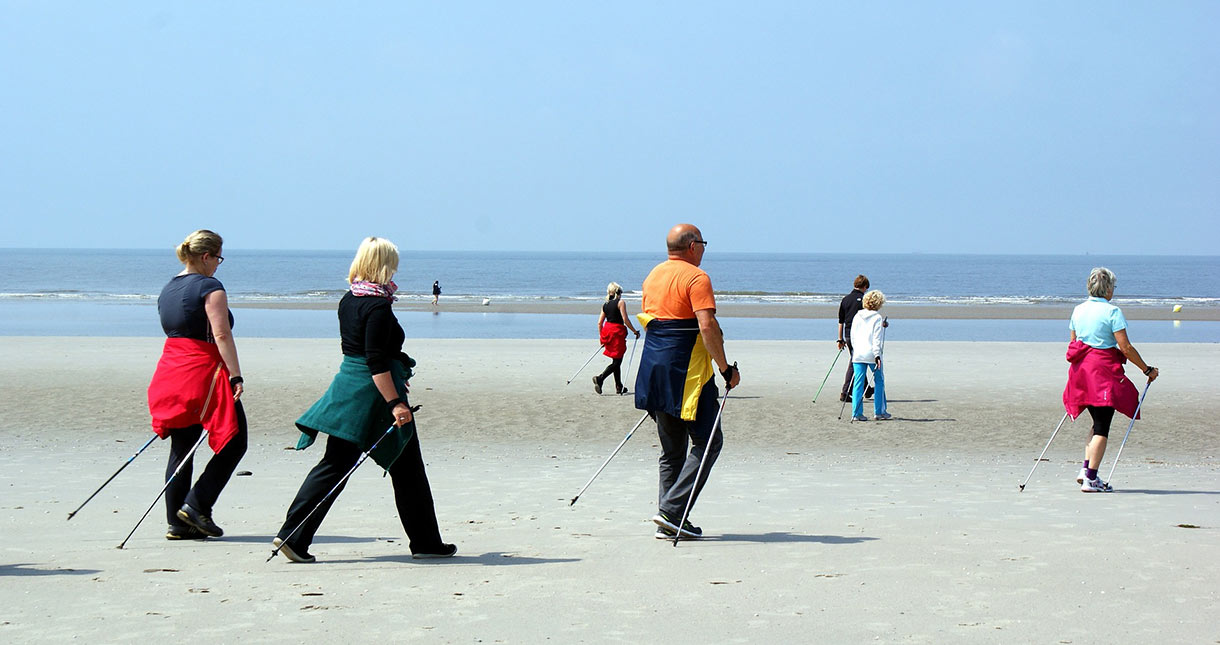 In life we're always learning – "every day is a school day" as they say! But that's what life is all about when you think about it; learning new facts and new skills. So, we're thrilled to see so many walks in the Isle of Wight Walking Festival this year offering exactly that.
One such new skill open to all walkers, no matter your age or ability, is Nordic Walking. For those who aren't familiar with this, it is a whole different technique of walking with very specific poles. It is a fantastic way of toning your whole body if done correctly and puts much less pressure on your knee and hip joints. Walk Leader Sue is a Nordic Walking instructor and has recently moved to the Isle of Wight, bringing with her a wealth of experience in this field. We're delighted Sue will be running free taster sessions through the festival, with poles included, so there's no excuse not to give it a try!

For those with an eager eye amongst you, you may notice, no matter where you go walking, that we are actually surrounded by 'food' on our everyday walks. Yes, foraging is the act of gathering wild food and has been growing in popularity in recent years. You can give this skill a go for yourself in the safe hands of Alex who will be pointing out exactly what you can and can't pick and eat during her walk, Walking and Foraging for Wildlife in Ventnor.
Other walks for opening the mind to new skills include Thursday Night on the Pull and Navigation for Beginners, but in reality, you should be learning something every time you go out. Whether it be relating to the wildlife, nature, history, geology etc. Open your eyes and ask questions and you never know what you may find!
For more information about the Isle of Wight Walking Festival and to reserve your walk, head on over to the Walking Festival website.