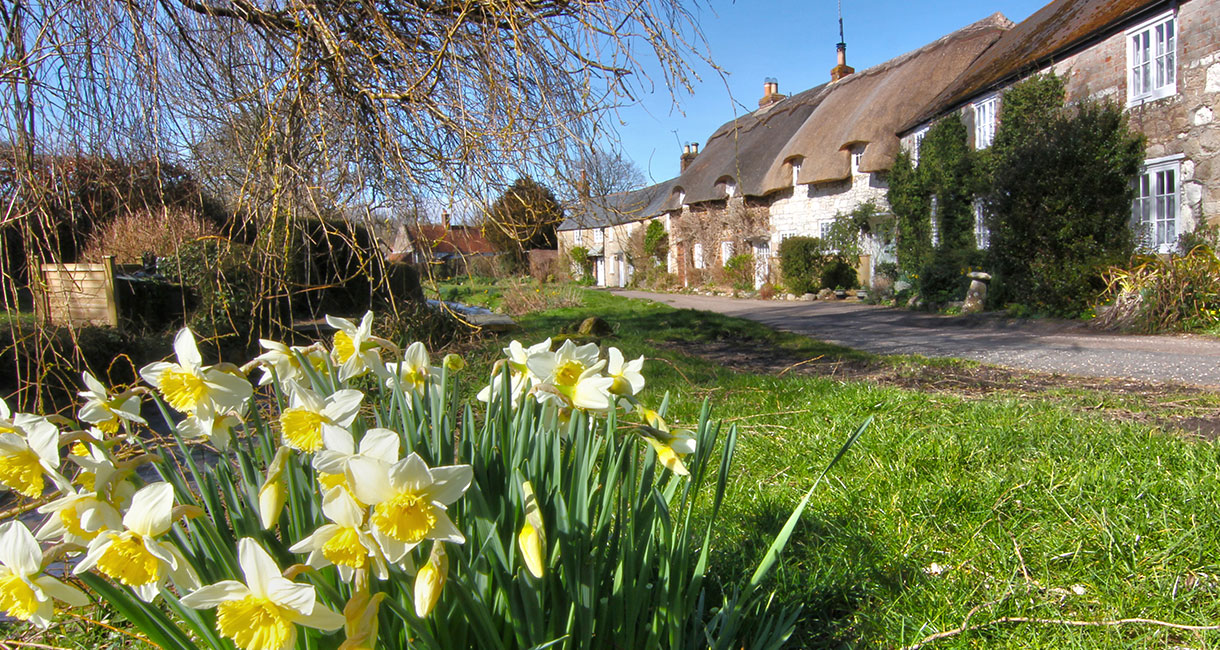 With the weather turning to thoughts of spring, there's always loads to do on the Isle of Wight in March, especially if you like to get out and about. And don't forget Mother's Day!
Getting Arty

There is a rare opportunity to create stunning images in the very birthplace of the close-up Dimbola Lodge with wet plate collodion artist Honza Sakař, using the same antique processes that Julia Margaret Cameron used but also working in the very place where she created iconic images of Tennyson, Darwin, Herschel and many more!
Weave a basket with Amanda of Wyldwood Willow at Tiny Homes or look at the colours needed and techniques required for painting sunsets in watercolour at The George Hotel. Or if you want a different sort of nightlife, join Tim Wells from Light at Night photography on his Astrophotography weekend coming up at the end of March.
Getting Competitive

How good are your pancake racing credentials? You can find out in Yarmouth on Shrove Tuesday and see if you can beat the pack. Fancy a challenge? Then go along and pit your wits at Gurnard Pines for the Huge Spring Challenging Quiz with all money raised going to Challenge & Adventure or there's the Sunflower Cafe Quiz at Mountbatten Hospice on the 2nd Thursday of every month.
For something completely different, unleash you inner sleuth at The Spinnaker's Murder Mystery Night – take some friends, have some dinner and work out whodunnit.
Getting in Mum's Good Books

Treat your mum this Mothering Sunday the 31st of March.
From the 23rd to the 30th of March you and your mum can enjoy an afternoon tea at Woods. There's rose petal and Prosecco jelly, violet rose ices cakes, rose pink macaroons, rose chocolates… Blooming Marvellous!
Tapnell Farm are holding a mum's tea and crafting day on the 31st. Spoil your mum (or nan) with a delicious cream tea and then have a go at making a Mothers' Day card or gift in their free café craft session (available between 11am and 3pm).
There are Mother's Day lunches at The Spinnaker , at Alum Bay with dramatic views of the Needles Rocks and the tranquil tea garden at Mottistone Manor to get your brownie points soaring or you could jump on the Island Steam Railway for a relaxing trip through the spring countryside and an afternoon carvery.
Of course, there are still plenty of other places to see and things to do. Robin Hill and Blackgang Chine will reopen for the season on the 16th of March and Tapnell Farm Park is open all year round, so enjoy your March on the sunny Isle.

Whatever you decide to do and however you're travelling, it couldn't be easier to get to the Isle of Wight via Lymington, Southampton, Southsea or Portsmouth. There are regular rail connections to the south coast via SWR.
Travelling as a foot passenger is simple due to our excellent transport links with trains, buses, foot passenger ferries and our hovercraft service. Our friendly and knowledgeable Travel Ambassadors are on hand to help you decide where to go, what to see, and of course how to get there using sustainable transport – meaning you'll also be helping us to protect our environment too.