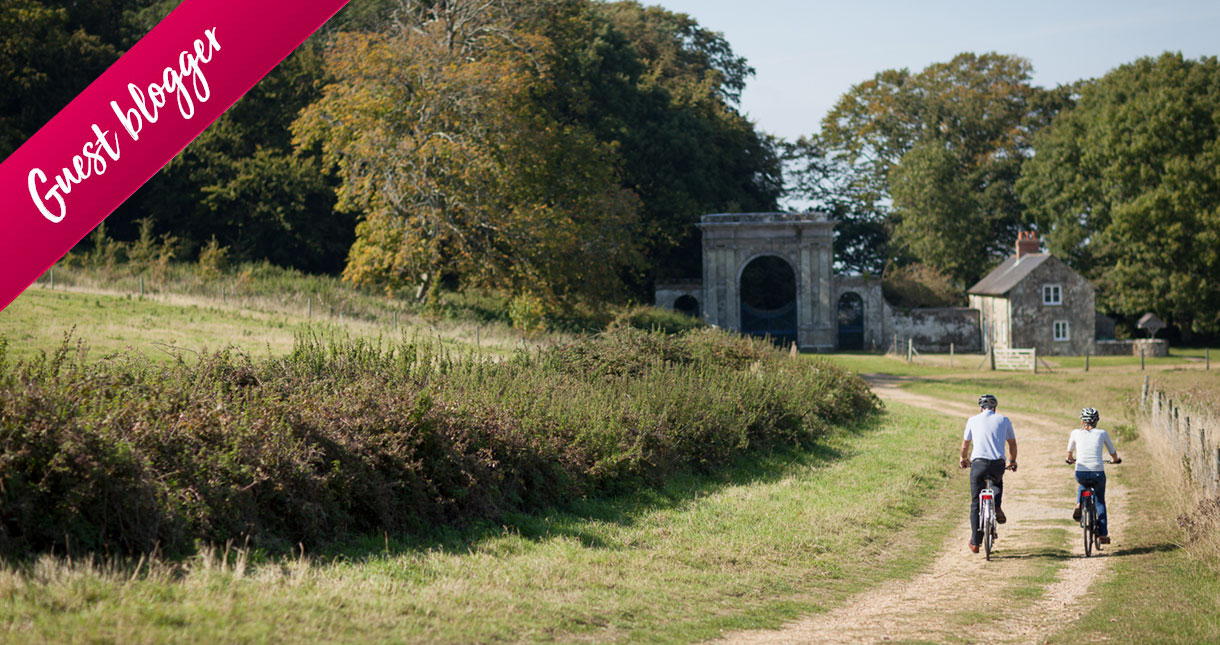 As you travel using the Slow Travel Guide to the Isle of Wight and enjoy the beguiling charms of the Island, you will at some point need a roof – or a canvas – over your head. Luckily, whether it's comfort you are seeking or a night adjacent to clear, star-filled stars, the Isle of Wight has plenty of options that fit well with the ethos of responsible travel.

For a real back to nature experience, Tiny Homes Holidays near Parkhurst Forest are hard to beat. Set in a meadow, four off-grid eco-homes combine the quirkiness and ethics of a glamping break with stylish cabins that have the softest of carbon footprints. Luxurious cabins sleep up to four people and feature galley kitchens and pallet-wood beds while mezzanine levels and triangular windows make clever use of space and light. Green credentials are embellished by solar-panelled roofs that tilt at a rakish angle and reed beds to filter waste water.
The site is linked to walking trails along which to catch sight of red squirrels while the adjacent - appropriately named – Red Squirrel cycling route – provides easy access to much of the east of the Island. Writer's talks, cooking classes and artists workshops also take place here.
Nearest Slow Travel Guide route – Route 3.

Another fine outdoors option is Ninham Country Holidays, a family-run holiday park at Shanklin on the east coast. There's space here among landscaped gardens and mature trees for tents, touring caravans and small motorhomes. You'll also find a pool and play areas to entertain the children. The owners encourage the use of bicycles while footpaths and bridleways connect the park to the adjacent countryside.
Ninham Camping has had a long-standing presence on the Island and, in an age where more attention is being paid to the environment, the owners are keen to move with the times. By definition, campsites can be energy-hungry places but recent environmental measures here include a small solar array to power the campsite and a solar thermal heating system to provide hot water for showers and washing up. Meanwhile, a harvesting system tank recycles and filters rainwater to flush the toilets. Sheep, rather than lawnmowers, are deployed to keep the grass short.
Nearest Slow Travel Guide route – Route 8.

When it comes to self-catering, a good option is Godshill Park Farm, which offers two 4-star self-catering cottages, plus the quirky Hut (a back to nature experience with no plumbing or electricity), sleeping 2 to 7. Properties are located in a working livestock farm that features sheep, alpacas, llamas, pigs, miniature ponies, horses, dogs and poultry as well as an apple orchard.
Nearest Slow Travel Guide routes –Route 8 and Route 5.

The 14th Gotten Manor at Chale is set back from the south coast and recently won an AA B&B gold Green Island Award. The manor is a hugely atmospheric property with lime-washed walls and wooden floors. It has been no easy task for owner Caroline Gurney-Champion to impose environmentally friendly credentials onto a 600-year-old property while retaining vintage features but measures include eco-cleaning products, bricks in cisterns to minimise water flushing. Carline sources everything from within the island and offers homemade organic jams, marmalades, yoghurt to guests. Cast-iron baths and Persian rugs add stylish flourishes. The grounds also include three self-catering properties exuding an equally rustic feel.
Nearest Slow Travel Guide route – Route 4.

A lovely hotel that provides the welcoming feel of a family home is the Northbank Hotel, which stands hard above the shore at Seaview on the Island's east coast with fine views across the Solent and easy access for children to rock pools. The Shaw-Yates family have owned Northbank since 1959 and it is now run by Michael and Mary with their two sons, William and Mark. Dinner lays great emphasis on local produce, including some grown on the family allotment. Also be sure to ask for the connoisseurs' wine list.
Nearest Slow Travel Guide route – Route 2.

One of the Island's most remarkable properties is not available as accommodation but the walled garden complex and eponymous lake of Haddon Lake House can be visited where you can learn about the extraordinary restoration of the property. Located deep in the Undercliff along the south coast, you'll find a mesmerising restored early Victorian walled kitchen garden, cultivated on organic lines, which thrives on the lush and often humid microclimate found here. The lake is enhanced with a gravity-fed fountain and surrounded by tree ferns, gingers, olives and agaves.
Nearest Slow Travel Guide route – Route 4.
Discover the Slow Travel Guide to the Isle of Wight. #SlowWightTravel
Thanks to Mark Rowe for this inspirational blog post.