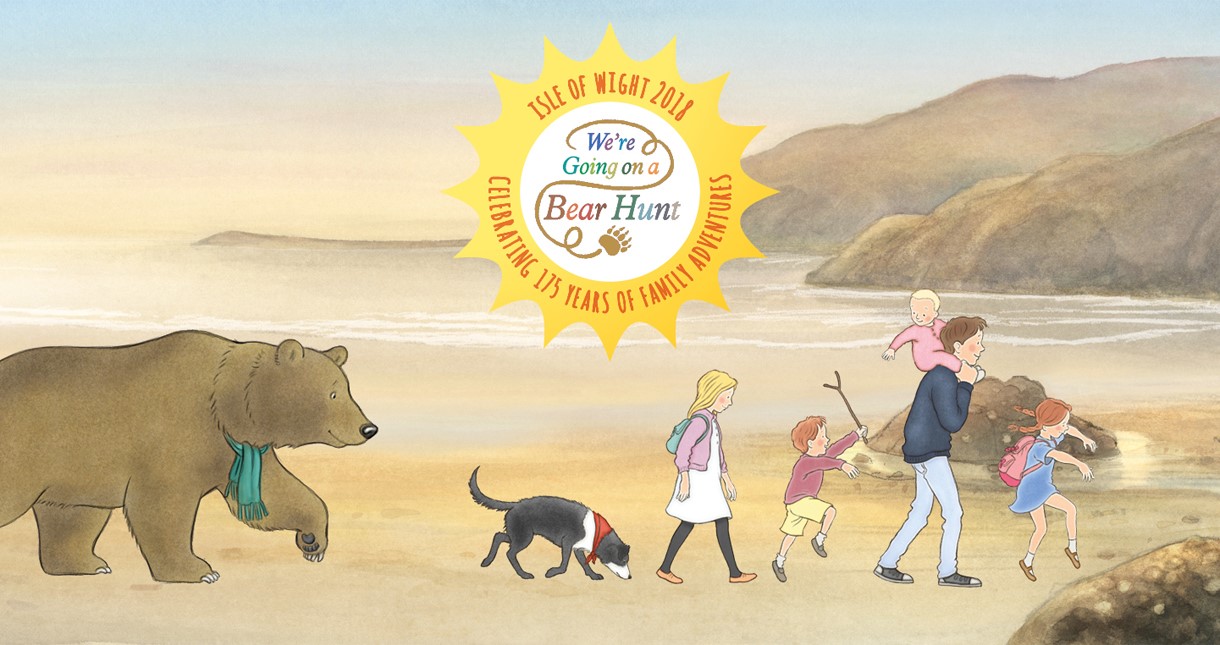 As seen on Channel 4, and based on the, we're teaming up with the makers of 'We're Going on a Bear Hunt' for some very special Isle of Wight family adventures in 2018.
If you've never been on a bear hunt and are a fan of the best-selling original children's picture book Michael Rosen and Helen Oxenbury book and the animated film as seen on Channel 4, then this is the summer to go on one. You'll need to pack your wellies to squelch and splosh, a notebook to write down all the exciting things that you'll see, a paper bag to collect interesting leaves and a picnic, because bear hunting is hungry work. And while the kids are busy bear hunting, Mum and Dad can enjoy some of the Island's best beauty spots.
There are some exciting Bear Hunt Adventure Weekends taking place on the Isle of Wight especially designed by the National Trust for you and your small people to enjoy, and you never know, you might even find a bear to have your picture taken with at the end of the trail.

Little hunters can meet at St Helens Duver on the 12th & 13th of May, 2nd & 3rd of June, 14th & 15th July or 2nd & 3rd of September and begin at the beginning of the book by making their way through the 'swishy swashy' long wavy grass in the dunes as they explore and hunt for the bear. There are different trails for different sized legs and you can enjoy bug and bird spotting, wild art and other natured themed exciting things to do as you go.

This bank holiday weekend 5th, 6th May and 7th May, go on a bear hunt at Robin Hill and enjoy, not just the beautiful woodland trails but bear themed biscuits or a bear ice cream sundae at the teddy bears feast and keep your eyes peeled for bears to have the chance to win a goody bag. The very last bear hunt will take place during the Isle of Wight Literary Festival Youth Zone at Northwood House and Park in October.
It's so important for children to get out and about in the fresh air and the countryside and inspired by this classic book, this is the perfect opportunity for the whole family to get out and have an adventure. With trail leaflets for each bear hunt, kids can choose to go 'over it, under it or through it' to experience the ultimate in imaginative play – on a theme which most will be very familiar with. So plan your bear hunt today.
P.S.
Travelling to the Island couldn't be easier. There are excellent rail connections to all the major ferry ports, providing fast access to the Isle of Wight from across the UK, making it an ideal place to visit for holidays, short breaks and a Bear Hunt Adventure Weekend. And for a hassle free start to your holiday plans, many accommodation providers can arrange your ferry travel for you when you book your stay with them - often saving you money on the overall cost.
Related
0 Comments