In under 4 weeks pubs and venues across the Isle of Wight will be alive with the sound of some fantastic musicians, as Acoustic Isle returns to warm away the winter blues. And it's not just about the music – the 11 day event also inspires a number of gigs to pop up in unusual places.
With so much going on we take a quick glance at 6 things to look out for at Acoustic Isle:
The Boats that Rock
The Isle of Wight ferry is one of our best known features, largely because the vast majority of visitors arrive on the Island via one of its many variations, and the Acoustic Isle spirit has spread as far as the decks of the Southampton to East Cowes and Portsmouth to Fishbourne crossings!
On the first weekend there will be live performances on Red Funnel's sailings in both directions on 28th February and 1st March, and on Wightlink's car ferry service from Portsmouth to Fishbourne on 28th February and 8th March, giving the arriving (and departing) visitors and locals a "taster" of the event taking place around the Island.
The Worry Dolls
This Indie-folk duo have received praise from none other than Paul McCartney, and recently supported Joan Armatrading on her UK tour – in addition they have been picking up airplay on both Radio 2 and 6 Music. Described as "a super-shiny beacon of joy in a dreamland far, far away from the persistently 'regular' sound of folk" by The Huffington Post, they are sure to be one of the musical highlights of Acoustic Isle.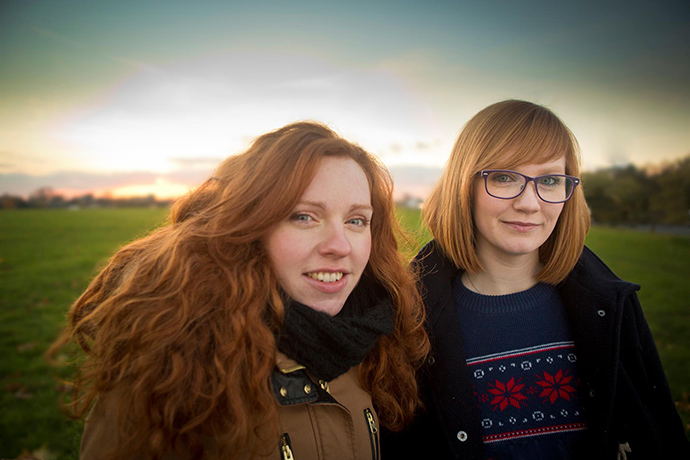 The Worry Dolls will be heading up the evening session of the "All Day Folk, Arts & Crafts" event at East Cowes Town Hall on February 28th (£6 a ticket from 7.30pm, but open from 10am to 6pm for free during the day) with any proceeds going to Isle of Wight community care company "Care in the Garden".
Acoustic Karting
One of the Island's newest attractions "Wight Karting" is blessed with a fantastic "trackside" diner and clubhouse, offering a great "a la karte" menu for drivers and spectators. On March 1st, from midday to 4pm, they will be making the most of these facilities with a unique day of "Acoustic Karting"; combining some high-octane racing out on the track, with exclusive acoustic perfomances from three of the Island's most promising bands inside the venue!
Book an early-bird ticket and you can race (and listen) for a bargain £8 (or £15 on the door) which includes 1 session on the track. Alternatively just pop along and enjoy the music for £2 entry fee.
Marcus Bonfanti
Marcus Bonfanti, one of the current stars of the British Blues scene, will be performing at the Quay Arts on March 6th as part of an intimate solo UK tour. Described by The Times "As if Jimmy Page had been reborn as Seasick Steve", Bonfanti has worked as sideman to a whole host of Blues musicians, and is currently fronting The Ronnie Scott's Blue Explosion. He has also been invited to join legendary British Rock band "Ten Years After" (who played at the illustrious Isle of Wight Festival in 1970) on their current tour.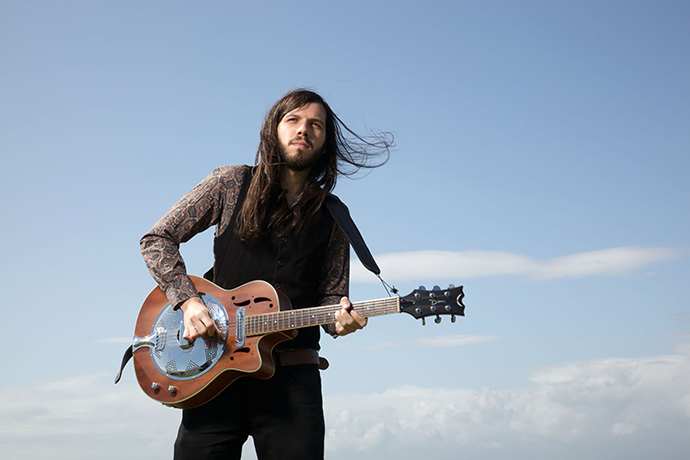 Bonfanti will be supported by local bluesman Damien Paul and his band. Advance tickets are on-sale now for £11.
John Otway at Dimbola Lodge
It is almost impossible to categorise John Otway into any particular genre, although his roots lie in the early days of Punk Rock. Amassing a cult following over a long and very colourful career, Otway has a reputation for musical mayhem, and promises to light up the intimate surroundings of Dimbola Lodge on February 28th with an exclusive show.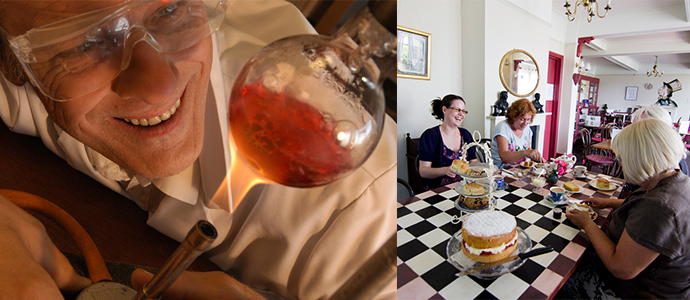 The Dimbola Tea Rooms aptly sports a "Mad Hatters Tea Party" décor which will provide the perfect backdrop for this memorable evening. Do be aware that the venue can only hold 100 people, so make sure to pick up your tickets (priced at £10) in advance!
Comedy Gold
If you are searching for some light relief from the musical offerings you will be pleased to learn that the ten nights of Acoustic Isle happily coincide with two huge comedy performances at Shanklin Theatre - featuring two of the UK's best loved comedians. On February 28th Iranian comedian, turned actor Omid Djalili brings his latest tour "Iranalamadingdong" to the Island, followed by QI favourite Alan Davies with his latest show "Little Victories" on March 3rd.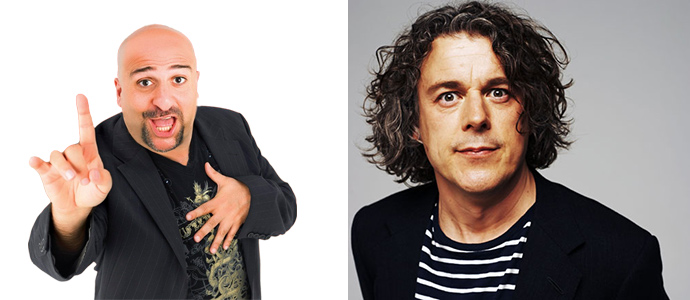 Tickets are available to buy direct from Shanklin Theatre, and it is advised to purchase tickets well in advance as they are both likely to sell out.
Aside from its unique events and venues the main draw for Acoustic Isle is of course the opportunity to visit the beautiful Isle of Wight during its quieter months; leaving you to explore by day, and relax by night in a cosy pub, entertained by the variety of musical treats on offer. There are also a handful of other "non-music" events which you can check out, featuring some splendid spoken word and poetry.
Looking to pay us a visit during the festival? Check out some of our exclusive Acoustic Isle Special Offers, or browse other places to stay on the Isle of Wight.
There are also 100s of other things to do on the Isle of Wight at this time of year, and plenty of other events to keep you entertained.