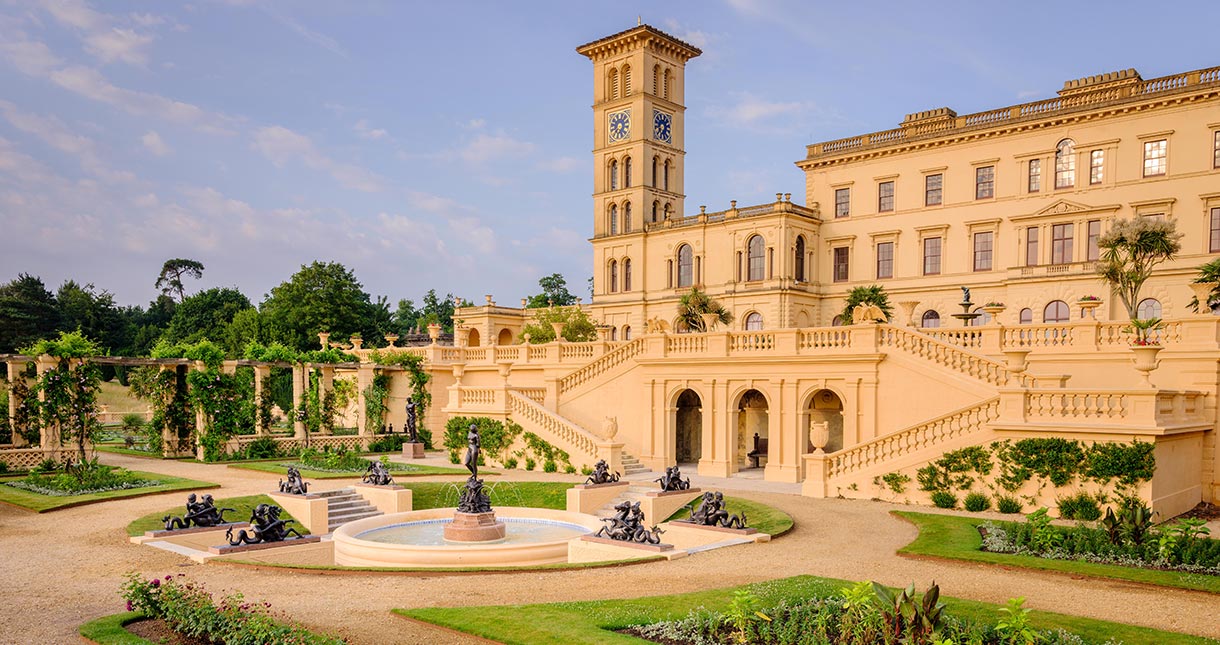 2019 is a big year for the Isle of Wight - We are thrilled to once again be hosting one of the biggest walking festivals in the UK as we celebrate the Isle of Wight Walking Festival's 21st birthday this May! Not only that, but it would have been Queen Victoria's 200th birthday on 24th May, and with a wealth of Victorian history surrounding us, it's fantastic to see so many walks celebrating this.
The Isle of Wight is often referred to as 'Victoria's Island' thanks to the long reigning monarch creating a palatial holiday home here in the form of the picturesque Osborne House, situated in East Cowes. The house, which is now open to thousands of visitors a year, was once the much-visited holiday home of Queen Victoria and Prince Albert, along with other members of the Royal Family.
For the historians amongst you who are interested in walking the same paths as these Royals, we can suggest the following walks for you to try:
Victoria's daughter wasn't naughty - 5 miles - 4th & 17th May
Queen Victoria's last child was very dominated by her mother. Beatrice was companion and secretary to the head of the British Empire. Learn of her life, marriage, children, widowhood, service and legacy. All these almost wholly on the Isle of Wight. Find out more here.
Queen Victoria's East Cowes - 3 miles - 7th May
An historical walk looking at buildings and places associated with Queen Victoria in East Cowes, but not Osborne House! The walk ends at Whippingham Church with a tour of the church yard looking at graves of the Queen's servants buried there. Find out more here.
Victorian Newport - 3 miles - 7th May
A leisurely walk through southern and western Newport looking at Victorian buildings and the people who lived and worked in them. Find out more here.
Osborne Garden Walk - 1 mile - 8th & 15th May
Enjoy a guided walk around the walled garden, pleasure grounds and terraces to see the best of the late spring flowers. Find out more here.
The Whippingham Village Trail - 4 miles - 9th May
A circular walk along lanes, through countryside and beside the Medina River exploring some of Whippingham's historical past, especially the association with Queen Victoria. Whippingham was her Island Village. Find out more here.
Osborne Beach and Woodland Walk - 2.5 miles - 9th and 16th May
A leisurely walk through the woodland to Queen Victoria's private beach, taking in many of the wild flowers. Find out more here.
Parks and Gardens of Victorian Ryde - 2 miles - 19th May
This walk explores Ryde's rapid Victorian development from two small villages into a fashionable 'period' town: seaward facing villas with large gardens, parks, squares, churchyards, and the Esplanade with its promenades, flower beds, bandstands and boating lake. Find out more here.
For more information about the Isle of Wight Walking Festival and to reserve your walk, head on over to the Walking Festival website.

Related
0 Comments