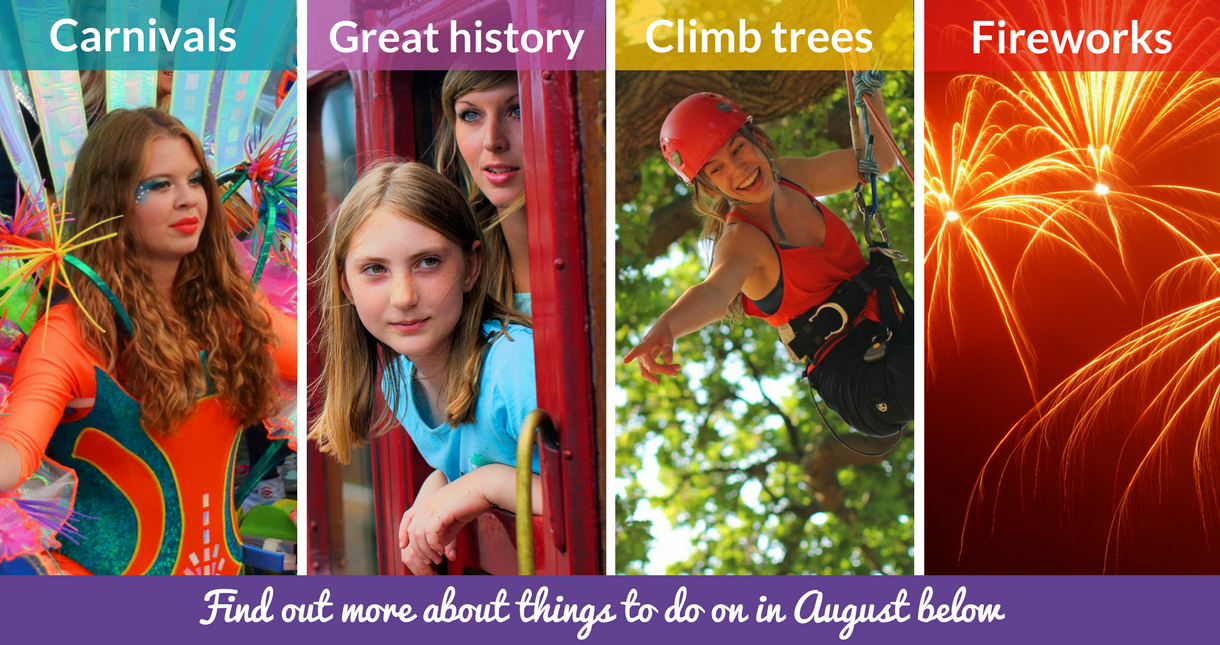 There are so many fantastic things to do in August. We've got colourful carnivals across the Island, a festival celebrating garlic, an open air cinema showing a selection of classic films and even some beautiful firework displays in stunning locations.
No matter what you are looking to do, there is something for everybody on the Isle of Wight. We've put together a list of some of the great things happening during August.
Carnivals, film and food
It's carnival month on the Isle of Wight, and there is plenty of choice if you love a carnival celebration. When August arrives, the Isle of Wight turns into Carnival Island! Each major town hosts an evening of colourful frivolity as a stream of floats make their way through the centre of town.
Whether you are in Cowes, Newport, Ryde, Sandown, Shanklin, St Helens or Ventnor, there is a carnival for you to enjoy. There is also a wonderful carnival at Robin Hill, full of colour and entertainment and is quite the sight.
Foodies will love the famous Garlic Festival, which takes place from 19th to the 20th. Offering great entertainment alongside stalls offering plenty of delicious foods, this is one festival not to be sniffed at.
Enjoy classic films Grease, Mumma Mia or Mary Poppins with Big Screens at The Garlic Farm over the August bank holiday weekend. The films will be shown on a large high quality screen - so be prepared to sing along with some classic songs... "You're the one that I want..."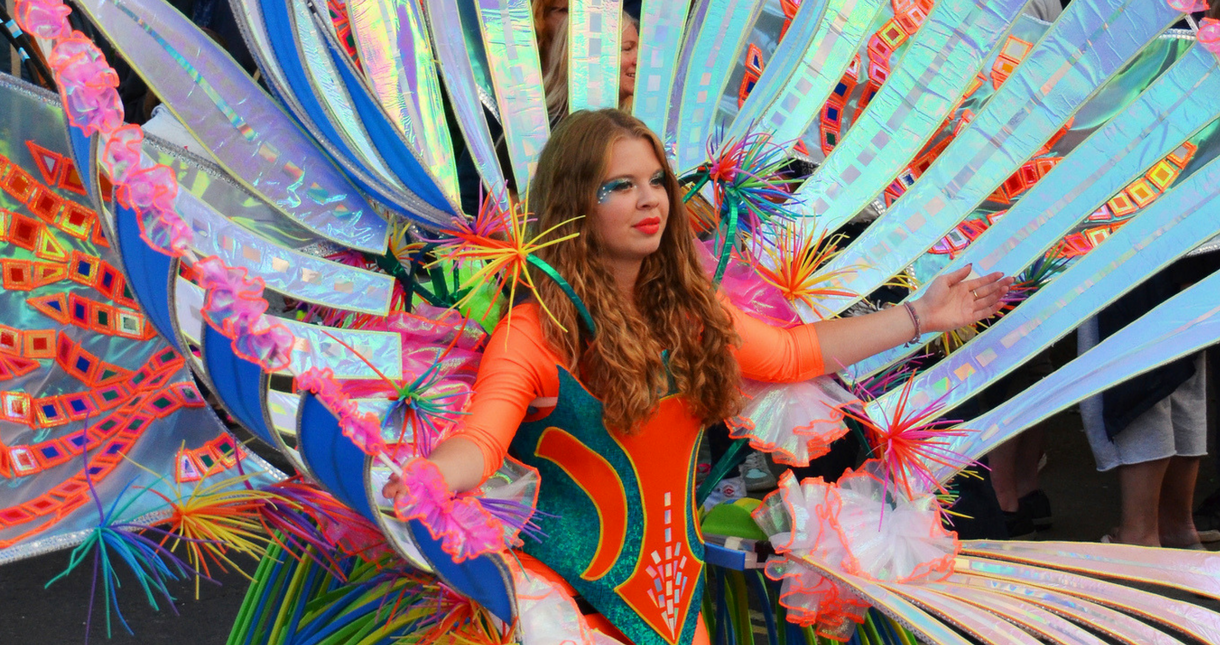 History in the making
Nothing beats a bit of history and there are plenty of great events taking place in August. If you're a fan of steam engines, there is plenty to enjoy at the Isle of Wight Steam Railway. August 5th is the Victorian Weekend, where you will be able to rediscover all the great things about the Victorian era - with steam trains, songs, theatre and more for all to enjoy.
If that isn't enough there is also the 43rd Island Steam Show at the Isle of Wight Railway between the 25th and 28th of August and a number of Heritage Goods Days taking place during the month too.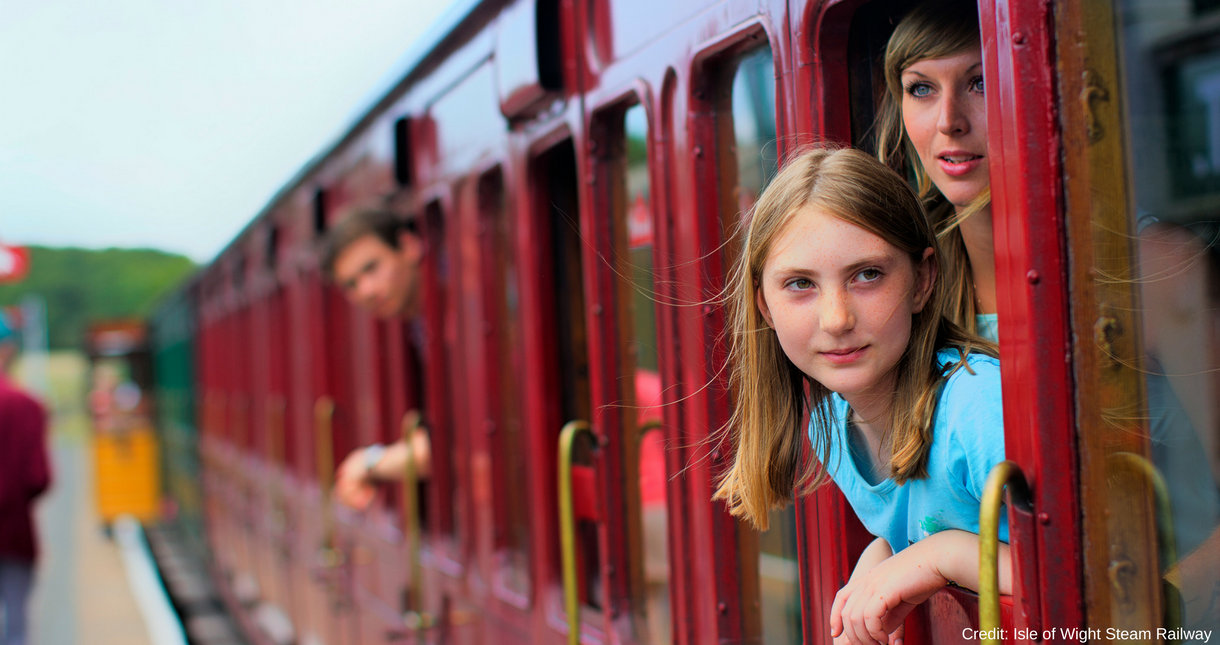 Look closure at nature
Why not become a bug hunter and discover some of Newtown's beautiful little critters, from butterflies to beetles and other creepy crawlies. Use magnifying glasses and ID sheets to inspect the bugs and see how many you can name. You'll also be ticking off two of your 50 things to do before you are 13 3/4 too!
If you want to get really close to nature, why not take the chance to climb to the top of a tree during Lendy Cowes Week. Goodleaf Tree Climbing will be at Northwood Park, Cowes, (30th July and 4th August) where you can take to the trees for some great views of the racing. There will be a canopy at the top of the tree for those who want to spend a little time taking things in. To book click here.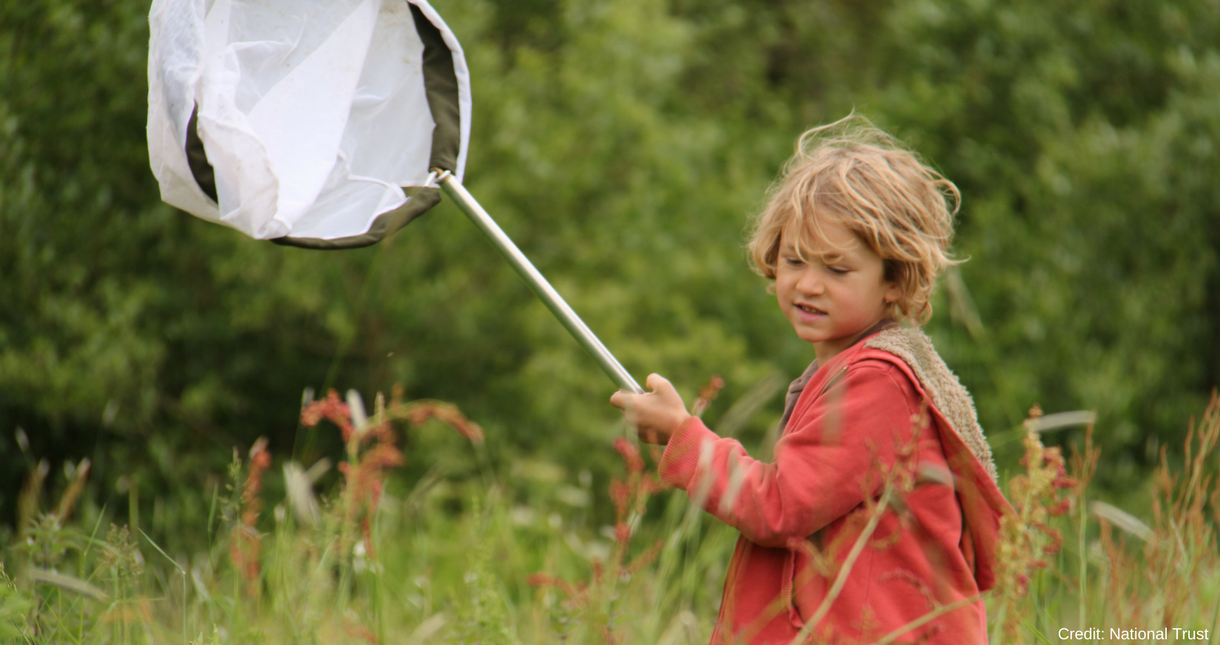 Even more in August
Everybody loves a good fireworks display, and August won't disappoint. As well as the Cowes Week display, there are two others - both set in stunning locations.
Every Thursday night, from August 3rd to the 3st, there will be music, live entertainment and fireworks at the Needles Landmark Attraction. As well as this there will be a spectacular finale, lighting up the skies above the famous Needles lighthouse (weather permitting). For more information about this event, click here.
You can also enjoy the Big Night Out fireworks display at Blackgang Chine, every Wednesday night during the August school holidays. Enjoy an evening of entertainment, including street performers, and an incredible fire show - there will also be a BBQ to help keep those bellies full. For more information, click here.
Have a look at our things to do page for even more to do in August
Start your adventure
Don't forget to visit out accommodation page to find the best place to stay for your escape to adventure Island.
Don't forget to pick up a safari trail leaflet to take part in our Animal Island Safari Trail competition. Visit great attractions, collect stickers and you could win some fantastic prizes.