Widely known as a Statesman and Prime Minister of Great Britain during the Second World War, Winston Churchill was also an army officer, historian, writer and artist. What's less well known is that the Churchill family had enduring connections with the Isle of Wight.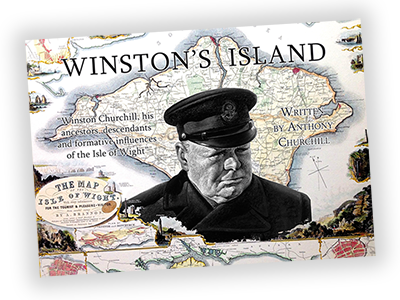 A new book 'Winston's Island' written by Isle of Wight resident and member of the Churchill family, Anthony Churchill throws light on the long-standing relationship of Winston Churchill and his clan with the Island.
In 1678, the first Duke of Marlborough, John Churchill was elected MP of Newtown a tiny hamlet near to Yarmouth. He went on to build Blenheim Palace (where Winston Churchill was born) on land given to him by the nation. Later on Winston Churchill's parents became engaged in Cowes and today, many of the family are involved with yachting and Cowes Week.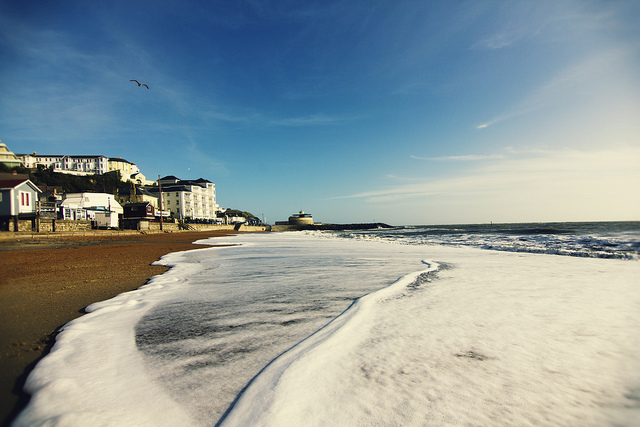 For Churchill himself holidays meant summer stays in Ventnor with his brother Jack and their nanny. During World War Two Churchill was asked about his first memories. He replied simply; "I love Ventnor." The brothers stayed in various boarding houses in the town and the 4 year old Winston Churchill was witness to the sinking of Eurydice, a key event in the history of Ventnor.
War is directly associated with Winston Churchill. He was firm friends with John 'Jack' Seely, later Lord Mottistone and owner of the famous war horse 'Warrior'. They fought together in the Boer War and their friendship lasted over a lifetime with Churchill making visits to Brook and Mottistone.
A detailed exhibition about Churchill's life and his association with the Island, its' landscape and people is on at The Guildhall from Friday 6th November to Tuesday 10th November 2015. A book signing by Anthony Churchill will be held on Tuesday 10th November.