Sunny days and stunning scenery lend themselves to digging out the picnic basket and heading for the hills.
The fun of packing up freshly baked savouries, local cheeses, sandwiches and yummy cakes all washed down with a flask of tea or something more indulgent is what memories are made of. Picnics are the best excuse to munch on all the naughty things you love whether they fuse together or not. Who doesn't get a craving for peanut butter and jellybean sarnies?
Seek out a secluded field or forest, spread your rugs on the top of a cliff or hunker down on one of the Island's sandy beaches.
Beauty and the Beach...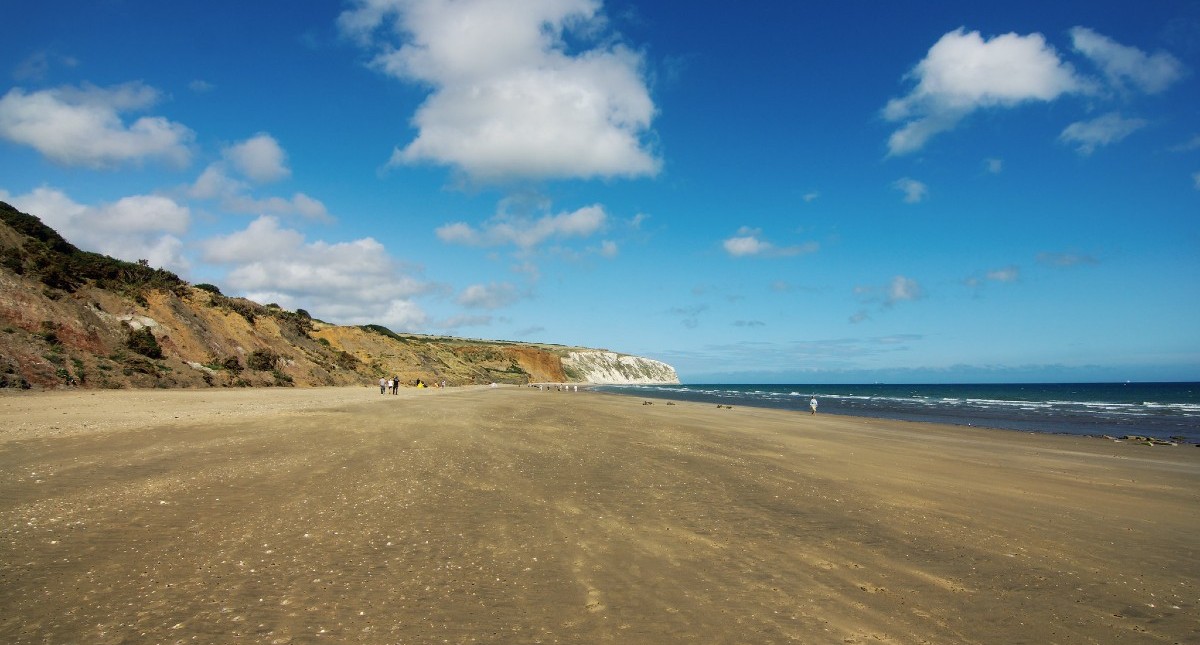 There are too many gorgeous beaches to name but for a quick heads-up, Yaverland Beach, close to Sandown, stretches for around half a mile with both sand and shingle. Perfect for paddling pools that reveal themselves at low tide, dogs, (welcome on one side of the beach) and BBQs are very welcome – just dispose of your rubbish safely!
You'll find St Helen's Duver and the beach at Nodes point at the far eastern tip of the Island the perfect picnic spot. The open grasslands are teaming with wildlife and exploring the rockpools will keep everyone entertained.
Compton Bay - definitely one of the Island's best kept secrets... ooops! Close to Freshwater, there are miles of glorious sand – just what's needed for sandcastle construction. While the grown-ups are prepping the picnic, the kids can search for fossils.
A picnic rug with a view...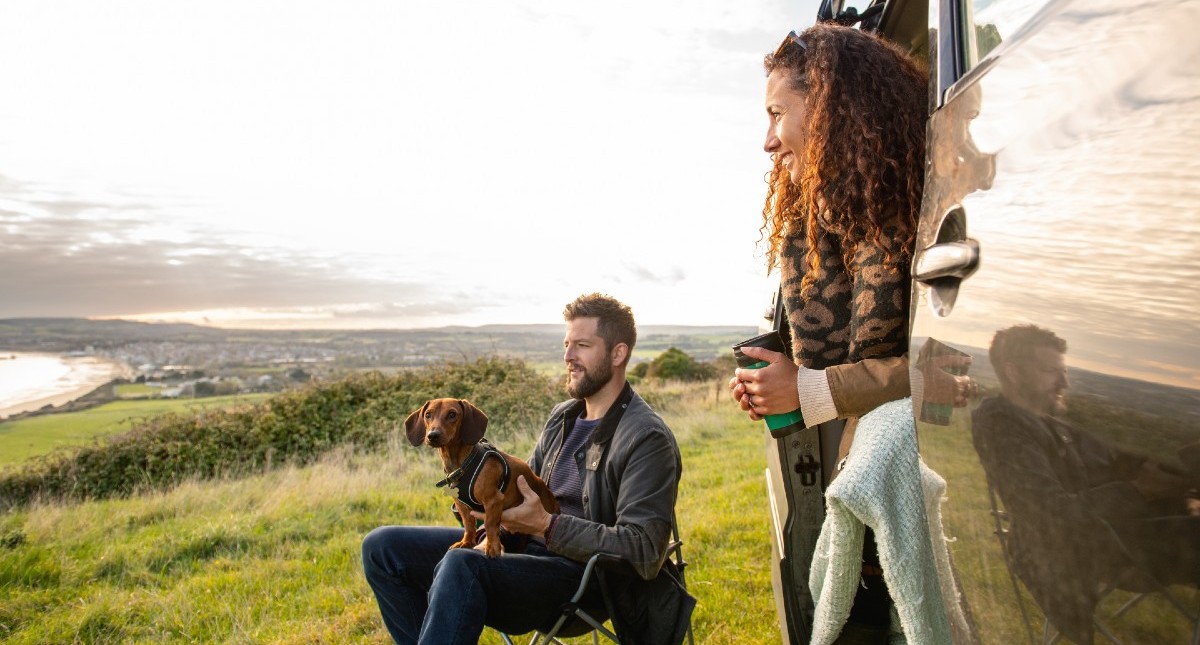 If you prefer to picnic way up above the sand, the cliff top above Compton Bay is a cracking spot with gentle rolling grassland and spectacular views. The Island's Downs are designed for cosy rugs and hampers, Culver Down, Tennyson and Mottistone Down to name just three. The gardens at Mottistone are stunning and offer a sheltered spot for a gastro experience. From here you can climb up to the Longstone - a 6,000 year old Neolithic hunk of iron sandstone. The views from here really are something and the amble up to the top will give you an appetite for some seriously big sandwiches.
Way down at St Catherine's Point, the Oratory affectionately known as the Pepperpot, is England's only surviving medieval lighthouse. This is one of the highest points on the Island and the views are pretty impressive! A good place to stop and see what's in the foodie hamper.
Everyone seems to have heard of Blackgang Chine (the UK's oldest theme park) and if you'd prefer to picnic in comfort, the viewpoint has benches with some of the best views around, and with some luck, the ice cream van will be parked up for you!
If you go down to the woods today...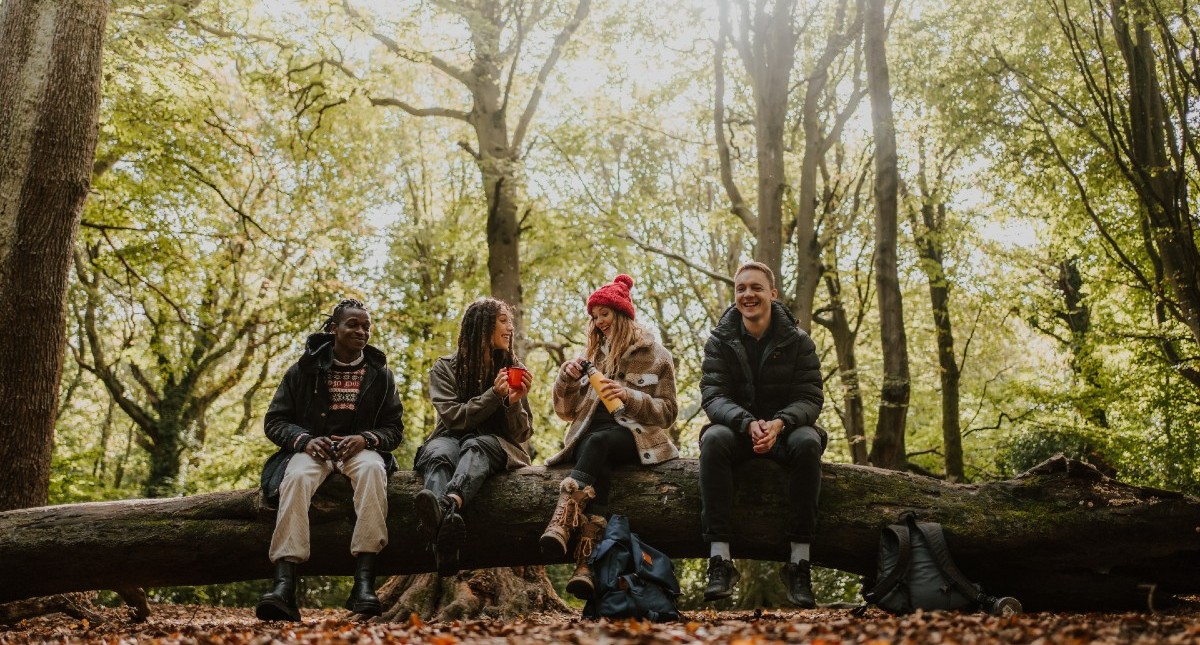 For fans of forest walks and foraging, Brighstone Forest is the largest woodland on the Island and offers heaps of activities. It's a favourite picnic spot and between sandwiches you can walk, explore, cycle and climb.
If you're hoping to see red squirrels while you attack the cakes and scones, Borthwood Copse near Winford is a pretty area of woodland that can be traced back to medieval times. Cared for by the National Trust, you can picnic among ancient oaks, beech, chestnut and hazels – just the place for an indulgent picnic and afternoon snooze in the sun.
And finally, for something a little different, venture to Carisbrooke Castle and step back 1000 years. The views across the Island are amazing and there are plenty of secluded picnic places. Just think, you may well be sitting where Charles I sat and ate his lunch all those years ago!