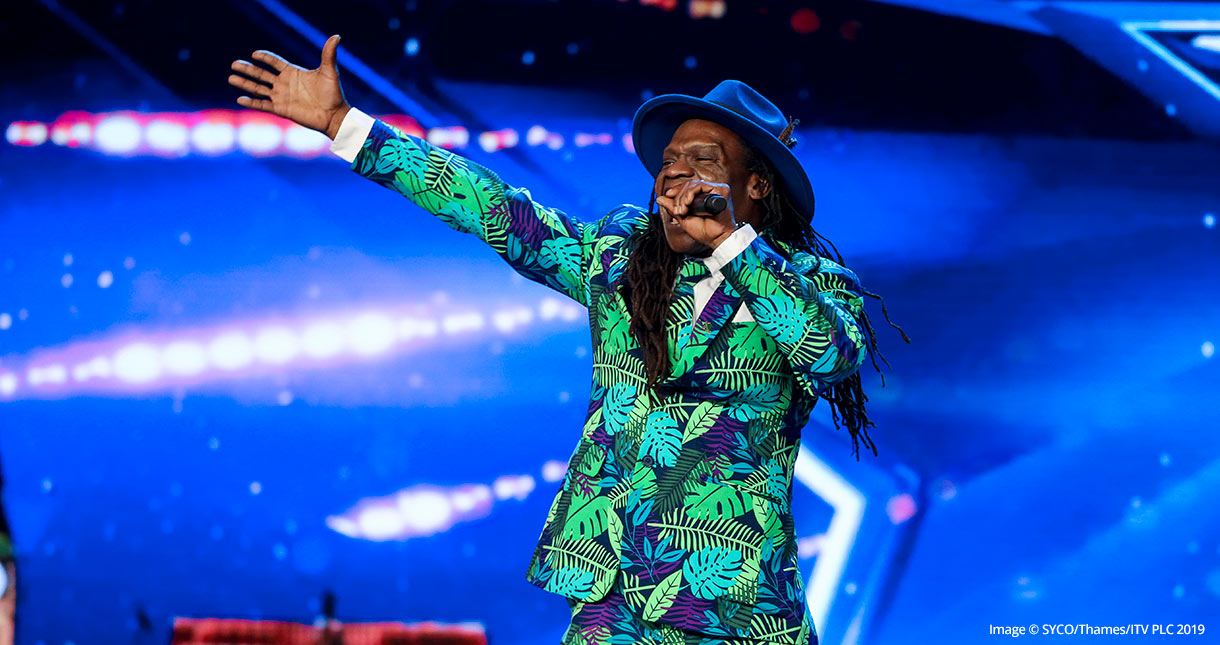 If you were overawed by the legendary Derek Sandy's performance on Britain's Got Talent, just imagine what people were saying over on social media. Well known Isle of Wight resident Derek made his love of the Island clear on Saturday night.
Derek stormed through to the next round of #BGT - what a night for Derek and the Isle of Wight. We couldn't be prouder of what he achieved for the Island.
Check out the feedback on social media:
Derek is all about the Isle of Wight and the judges loved it – even Ant and Dec got t-shirts!
Marks and Spencer shared their love of Derek over on Twitter and said they're planning a visit:
We've just booked our next trip to the Isle of Wight, Derek so we'll see you there! Percy Pig is all packed and ready to go #BGT #ThisIsNotJust talent… 🚢🐷 pic.twitter.com/OjrMNM81El

— M&S (@marksandspencer) April 27, 2019
We're not sure where on the Island you can buy these suits, but this chap has got the exact same suit as Derek:
Never been prouder to be from the Isle of Wight. You rock Derek Sandy, I've even got your suit #BGT #PureIslandHappiness #IOW #WelcomeToTheIsleOfWight pic.twitter.com/MNi9UlnkBE

— Richard Robinson🔥 (@LondonRobinson) April 27, 2019
People all over the country were loving Derek:
Haha, couldn't believe this! #DerekSandy is #IOW royalty! True legend. https://t.co/ggzxf2kfsE

— Ben Doggett (@BenSDoggett) April 27, 2019
And there's even more love for Derek on the Island:
My parents knew Derek Sandy had talent long before he was on @BGT as last year he performed at their wedding anniversary party! 😆@jamesheming 🎤#BGT #WelcomeToTheIsleofWight pic.twitter.com/V6Aw0xiL60

— Heart Kent (@heartkentradio) April 29, 2019
Including another Island music legend Rob da Bank:
Derek Sandy was even trending on Twitter!
🤦‍♀️ #DerekSandy #IsleOfWight on #BGT #Twitter #Trending #PureIslandHappiness @VisitIOW pic.twitter.com/WYcWGOf5yB

— Justine Edwards (@justinecedwards) April 27, 2019
You'll be able to see Derek performing on the Island this summer, but if you can't wait till then, here's Derek singing Welcome to the Isle of Wight in full:
Why not see what all the fuss is about and make your way over to the Isle of Wight. Whether it's for a long weekend or holiday, there's plenty to see and do here on the Island. We also have friendly and knowledgeable Travel Ambassadors that will help you make the most of your stay and welcome you to the Isle of Wight.
Related
1 Comments