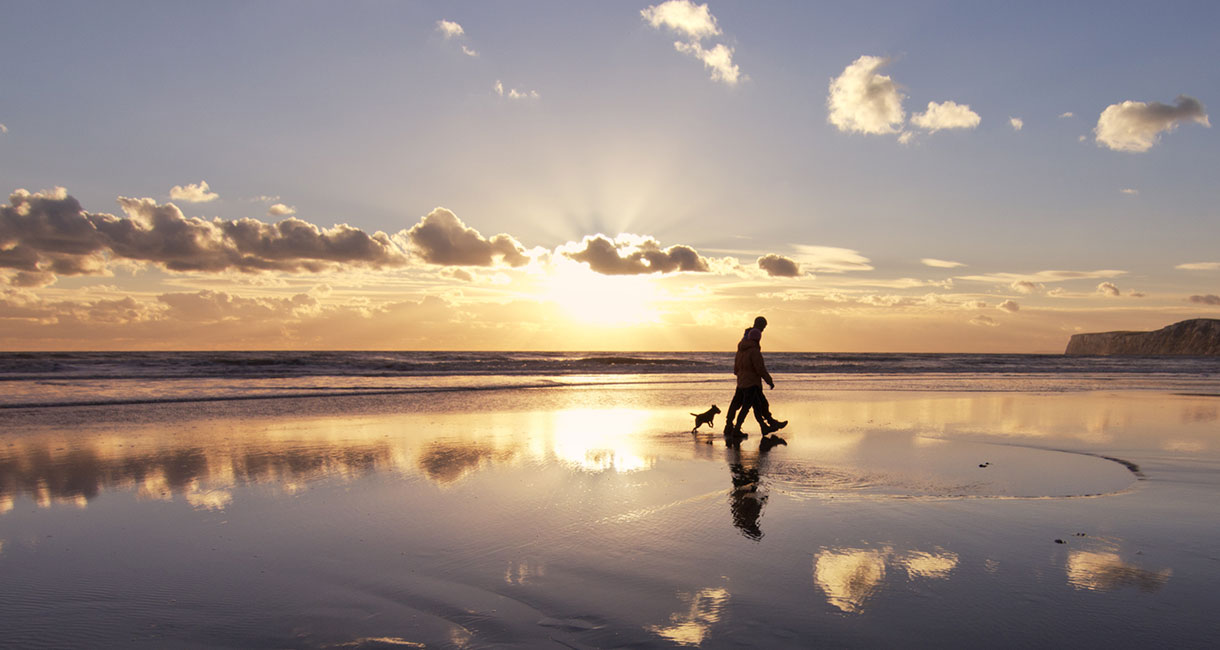 If you're looking for an eco-friendly, stress-free holiday to the Isle of Wight this year, here are five awesome reasons to leave the car at home and enjoy some of the unique qualities our Island has to offer.
1. Our Island Line trains are London Underground carriages from the 1940s

Yes, that's right! We're the proud owners of ex Northern Line rolling stock that we've carefully maintained and put to good use. Our Island Line may only be approximately eight miles long, but we still manage to clock up more than 175,000 miles every year.
2. Our Hovercraft is the only commercially-run passenger vessel of its type in the world

Thanks to Sir Christopher Cockerell's experiment with two tins and a hairdryer in the 1950s, the Isle of Wight is now home to the only Hovercraft service of its kind in the world. Fancy a trip? This amphibious craft can transport almost 80 foot passengers at a time and takes less than 10 minutes to cross the Solent from Southsea to Ryde.
3. Lonely Planet named the Isle of Wight as its top cycling destination in the world… and it's clear to see why.

There are countless cycle routes on the Isle of Wight and you're sure to find a suitable route - whether your children are taking their first bike for a spin or you're searching for an adrenalin-filled challenge. Get inspired here.
4. We have award-winning bus routes

In 2018, Bus Users UK announced that its survey respondents ranked the Isle of Wight's Needles Breezer the fourth most scenic bus route in the country. Not only that, but the Island Coaster came in at ninth place. Both these routes are available during the warmer months so sit back, make yourself comfortable on the top deck and enjoy our stunning coastal scenery.
5. We host one of the UK's longest running walking festivals

The Isle of Wight Walking Festival 2019 will be this popular event's 21st birthday, and it's not too late to sign up to a walk. Head over to www.isleofwightwalkingfestival.co.uk to browse our catalogue of countryside and coastal walks.
If you have any questions, contact our Travel Ambassadors - our knowledgeable and enthusiastic travel experts - for advice on the perfect car-free holiday. You can also like us on Facebook and follow us on Twitter.
Related
1 Comments