Space Weekend at Tapnell Farm Park

Tapnell Farm Park
Tapnell Farm
Newport Road
YARMOUTH
Isle of Wight
PO41 0YJ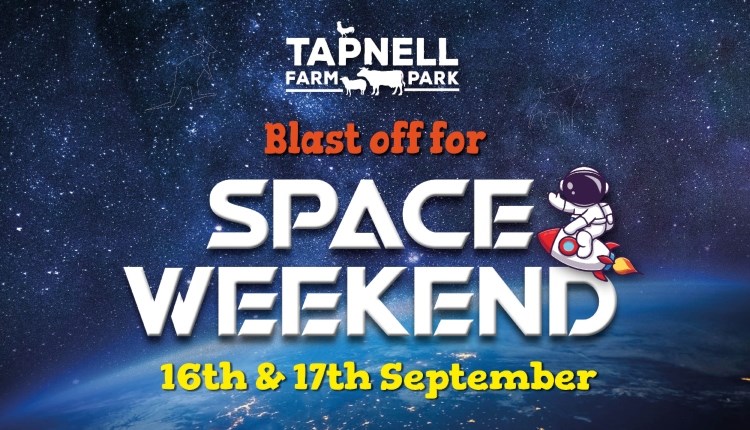 Guide Prices
General admission to the Farm Park. Please click on the 'Visit website' button above for more information.
About
Space Weekend is back!
Returning for another year to the Farm Park, with great hands-on stuff to do, Space Weekend really is out of this World!
Here's a rough guide to The Space Weekend daily schedule:
* 11am - Wonderstruck Rocket Show
* 11.30am - Compressed air rocket workshop
* 3pm - Wonderstruck Rocket Show
* 3.30pm - Compressed air rocket workshop
Additional activities will run in the event barn...
* 11.30am - 4pm - Virtual Planet Tours, Space Crafts and Tye Dye Workshops (£7 per person)
* 11.30am - 3pm - Space Hopper Competitions and Bouncy Black Hole!
Wonderstruck Rocket Show
Be blown away by the Rocket Show! Have you ever wondered how a rocket engine works? The show includes demonstrations of a working pulse jet engine, a hybrid rocket motor and a full-size, working rocket car! The show will also look at the science of how rockets work and the history of their development from the invention of black powder up to the development of reusable boosters and space tourism!
With the help of some large fireballs, incredibly loud explosions, a working jet engine and a 2 metre long rocket car you'll discover the remarkably simple principles behind the vehicles that may one day take us to Mars and beyond!
Get ready for blast off!
Now you've seen the show and you can join in with our compressed air rocket workshops in the events barn! Build and then launch your very own rocket outside!
You'll work in families to build a card and paper rocket to launch from the specially built compressed air launchers! Whooosh! How far will your rocket travel?
The compressed air rockets use of the same basic principles that sent people to the moon, but instead of a combustion reaction we use the awesome power of air squeezed into a small space.
Your rocket probably won't achieve orbit but, if you build a good one, it should comfortably travel over 100 metres!
Virtual Planets Tours
Take a guided virtual tour of our solar system and galaxy in our Virtual Planet Tour. Find out what planets are made of, how they were made and just how big space really is!
Guided tours of our solar system and the planets will run throughout the day.
Space Crafts!
Craft workshops will be held in the events barn. Tie Dye T-shirt workshops: £7 per person. Plus free colouring all weekend!
Book Tickets
Map & Directions
TripAdvisor
Opening Times
Sorry, this event has passed.