Members Day & Real Ale Train @ Isle of Wight Steam Railway

Isle of Wight Steam Railway
The Railway Station
HAVENSTREET
Isle of Wight
PO33 4DS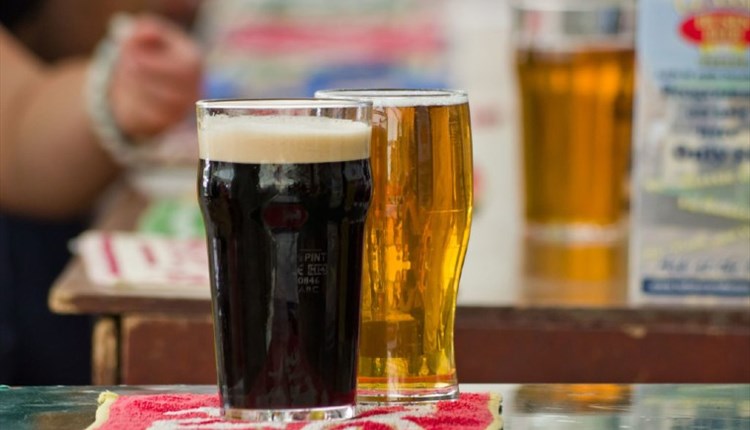 Guide Prices
Tickets, which include unlimited travel after 15:45 and a complimentary pint (for adults aged 18+): £14.50 when booked online or £16.00 on the day.
Bangers and Mash supper: £7.50
Beer tokens: £4.00 for two (each token is worth half a pint). Tokens can be purchased at our Havenstreet bar, or on the train.
About
Join us for a convivial and most agreeable evening as the train takes you to the ale! Board the train for a tour of the line with stops at Wootton, Havenstreet and Ashey stations for a glass or two at each.
Members enjoy free travel and the following added extras:
Special train service, featuring newly-overhauled W24 Calbourne
Victorian 4-wheeled carriages, plus Oldbury 10 running on the line
Behind the scenes tours between midday and 2pm of our locomotive workshop, carriage & wagon workshop and Train Story, to view the latest progress with our restoration projects
AGM takes place at 2pm
Trains will be running through the day as normal and will be followed by a special timetable of evening trains.
At Havenstreet a range of beers will be on tap in the Events Barn. At Wootton beers will be served from the waiting room on the platform whilst at the rural location of Ashey beers will be served from a marquee in the picnic area. Why not travel via Smallbrook Junction and Island Line services or by bus to Wootton station. The Bar at Havenstreet will be open from 16.00
Book Tickets
Map & Directions
TripAdvisor