Junior Track Training at Wight Karting

Wight Karting
Westridge
Brading Road
RYDE
Isle Of Wight
PO33 1QS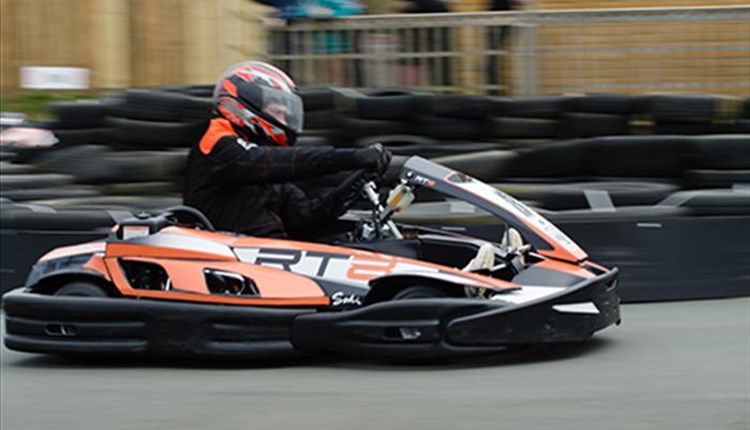 About
For ages 8-14. From absolute beginners into serious karting adrenaline junkies. Our Junior Track Training Day is our bespoke programme aimed to help them make friends, build confidence and skills whilst judging risk in a controlled, fun packed environment. Parents sign them in, we takeover (or they are welcome to stay and book into adult arrive & drive sessions).
Limited to max of 12 spaces per class.
Itinerary
9:00 (or 14:30) - Meet parent to accompany registration: permission/dietary/medical/photo forms completed.
9:30/15:00 - Parents depart, Drivers Suit-up and intro's.
Track orienteering and warm up session.
Safety Briefing, helmet and glove fitting.
Track session 1 - Classroom assessment of lap times and technique.
Track session 2 - Improvements and learning programme commences.
Track session 3 - Qualification of 'Adrenaline Junkie' standards certificates.
Medals and certificates presented.
Collect earliest at 11:30/17:00 (receptionist will confirm).
Book Tickets
Map & Directions
TripAdvisor
Opening Times
Open - May Half Term 2022
(30 May 2022 - 3 June 2022)
Open - Summer Holidays 2022
(25 July 2022 - 29 July 2022)
Open - Summer Holidays 2022
(1 Aug 2022 - 5 Aug 2022)
Open - Summer Holidays 2022
(8 Aug 2022 - 12 Aug 2022)
Open - Summer Holidays 2022
(15 Aug 2022 - 19 Aug 2022)
Open - Summer Holidays 2022
(22 Aug 2022 - 26 Aug 2022)
Open - Summer Holidays 2022
(29 Aug 2022 - 31 Aug 2022)