Junior Track Training at Wight Karting

Wight Karting
Westridge
Brading Road
RYDE
Isle Of Wight
PO33 1QS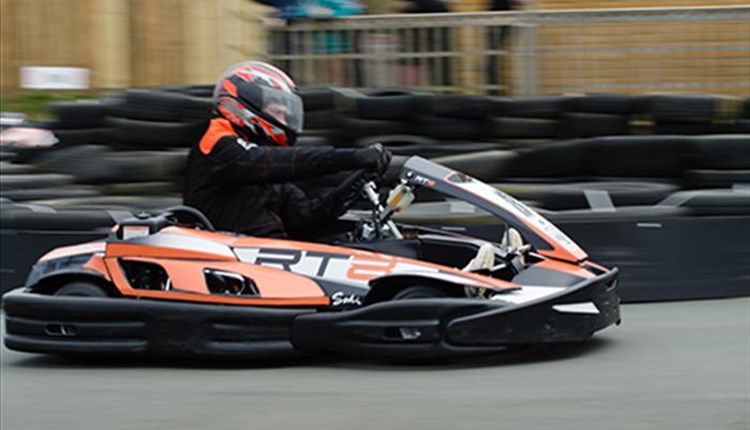 About
Training to race from Level 1- 5 and by the end of the programme being ready for our larger, faster karts.
Our own driver training academy provides the Junior Track Day experience in school holidays where parents don't need to tread.
Due to social distancing all parents are asked to leave Clubhouse and only watch from car park area.
Ages 8+ limited 6 spaces per class.
Itinerary
Meet 9am or 3pm depending which you book with Parent to accompany registration: permission/dietary/medical/photo forms completed
9.30/3.30 Parents depart, Drivers Suit-up and intro's
Track orienteering & warm up session
Safety Briefing, helmet & glove fitting.
Track session 1
Classroom assessment of lap times and technique
Track session 2
Improvements and learning programme commences
Track session 3
Qualification of 'Adrenaline Junkie' standards certificates
Medals & certificates presented
Collect earliest at 11.30am/5.30pm (receptionist will confirm)
Book Tickets
Map & Directions
TripAdvisor
Opening Times
Open - October Half Term 2021
(25 Oct 2021 - 29 Oct 2021)
Open - Christmas & New Year Holiday 2021
(27 Dec 2021 - 31 Dec 2021)
Open - February Half Term 2022
(21 Feb 2022 - 25 Feb 2022)
Open - Easter Holidays 2022
(11 Apr 2022 - 15 Apr 2022)
Open - Easter Holidays 2022
(18 Apr 2022 - 22 Apr 2022)
Open - May Bank Holiday 2022
(2 May 2022)
Open - May Half Term 2022
(30 May 2022 - 3 June 2022)
Open - Summer Holidays 2022
(25 July 2022 - 29 July 2022)
Open - Summer Holidays 2022
(1 Aug 2022 - 5 Aug 2022)
Open - Summer Holidays 2022
(8 Aug 2022 - 12 Aug 2022)
Open - Summer Holidays 2022
(15 Aug 2022 - 19 Aug 2022)
Open - Summer Holidays 2022
(22 Aug 2022 - 26 Aug 2022)
Open - Summer Holidays 2022
(29 Aug 2022 - 31 Aug 2022)