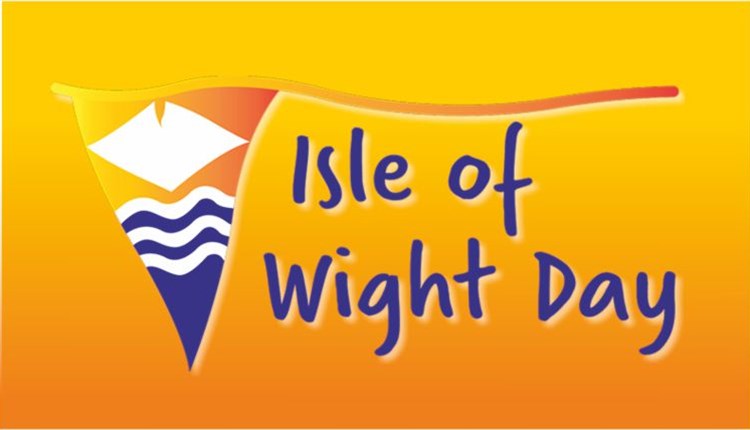 About
Isle of Wight Day
Carisbrooke Castle will be at the centre of this year's Isle of Wight Day celebrations.
Isle of Wight Day will host a Family Fun Day at the castle on Saturday, September 21st.
Islanders can celebrate Isle of Wight Day by immersing themselves in the Castle's guided tours and living history to learn about its place in the Island's rich history, whilst enjoying a day of fun filled activities. Try our "Human Table Football" challenge, enjoy some "Giant Games" and Bouncy Castles. "Try a Sport" with the Island Games team and get creative with the Scouts. There will be face painting for children, as well as food and drink stalls and so much more.
Whilst this year's Isle of Wight Day will be centered around Carisbrooke Castle, once again Islanders are encouraged to 'Nip down to the beach' and take part in the Big Coastal Clean-Up, aiming to rid all 67 miles of the Island's beaches of unwanted plastic waste. Sign up to join at www.isleofwightday.com
Nipper, the Day's 7ft high giant crab mascot, will once again be out and about on the Islands beaches as well as appearing at Carisbrooke Castle along with some enchanted and historical characters.
The very best of island produce will once again be on show at the wonderful Bembridge Harbour Food Festival over the Isle of Wight Day weekend. The Festival opens at noon on Saturday.
Also returning for it's fourth year will be the sell-out "Songs of Praise" concert featuring the 70 strong IOW Symphony Orchestra and a 125 strong choir featuring The Medina Community Choir, Cantus Vesperi Choir and a childrens choir from Carisbrooke and Newport Primary schools. This year's concert will be hosted by Radio Solent's Tim Dakin and will once again be at Cowes Enterprise College, starting at 4.00pm on Sunday, September 22nd. Tickets are on sale at www.isleofwightday.com or at the County Press offices in Newport.
This year's Isle of Wight Day promises to be the biggest and best yet!
Looking to attend one of our great events? Why not stay over…discover our great range of accommodation here.
For more information and events please visit www.isleofwightday.com
Map & Directions
TripAdvisor
Opening Times
Sorry, this event has passed.