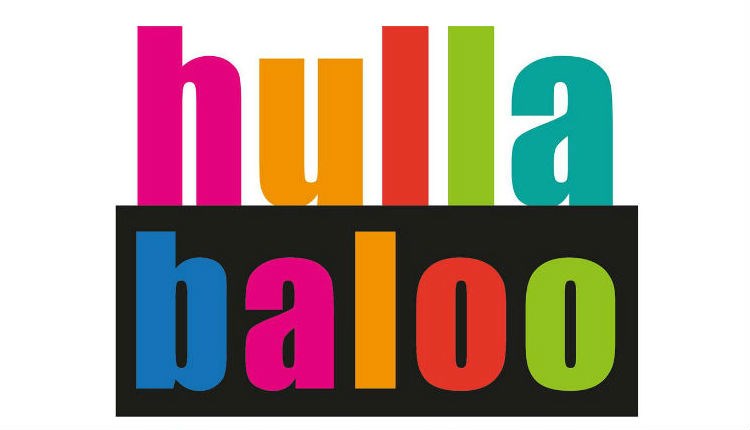 About
HULLABALOO… Postponed? Cancelled? NEVER! The Show's Going On and On and On…!
Sandown Bay spectacular Hullabaloo, a grand community celebration of discovery and exploration, fun and wonder is back and changing shape bringing the Bay…and the Isle of Wight Biosphere's first birthday… straight to your home!
Hullabaloo is an outstanding mix of science, nature, art with live music, madcap carnival and seaside tradition. Each year, over 12,000 people join organisers Shademakers and The Common Space by the sea in Sandown to explore all that's extraordinary on their doorstep. This year, especially for 2020 and mainly as the Bay, the Isle of Wight, UK and most of the planet are in lockdown, we'll be making that a real doorstep, bringing each and every one of us all the tools we need to create a right proper Hullabaloo… at Home!
Discover the amazing world of natural science in your back garden, lounge or bathroom, meet the makers and inventors helping you to get your fence festival-ready, bounce off your home-school walls with our home-circus skills and join the creative workshops and parades in the comfort of your own corridor…
Tune into the Hullabaloo website, Facebook page and YouTube Channel for a whole host of ideas, projects, workshops and tutorials between now and Hullabaloo at Home weekend on Saturday 20th and Sunday 21st June. All this will take place inside your own two metres and it's all for free! 2020's theme is extra-special too, as we celebrate all it means to live and work in an UNESCO Biosphere and you can join in the Biosphere birthday celebrations on Friday 19th June too!
Here's just a taster of what to look out for…
Over in Discovery Bay…
How to Train Your Hoverfly, Pond-in-a-Jar, MicroEye the Movie, Windowsill Wildlife… and more Essential Tips on Ecology from the Bay Science Team.
Poos Near You or something like it with the potty National Poo Museum.
The Amazing All-day Great Garden Wildlife Safari from Dawn Chorus to Dark Skies with Cloud-gazing, Star-gazing and in the middle BackYard Bioblitz, iWatchWildlife and the return of the magical Moon, Music, Moths.
Meanwhile in the Makers Marquee…
Festival Flags, Sound Sculptures and colourful Costumes… everything you need to transform your patch, yourself, your family and your pets, ready to join the virtual carnival.
And over on the Shady Lady Stage…
Expect magic, dance and theatricals coming to a screen near you (laptop, smartphone etc!).
Not forgetting refreshments… Delicious cakes and Hullaba-bloomers… make your own tea tent and the cakes to go with it! Hullabaloo'll show you how…
Then there's….
Cardboard Challenge
The epic Cardboard Challenge is back and this year, join us for the Battle of the Bands! Recycling's never been more the rage and we'll show you how to turn that empty cereal packet into a guitar and your mum into Freddie Mercury… all ready for the big Sunday play-off.
With Special Guests
Virtually a Royal Visit! Expect pop-up experiments from the fantastic team at the Royal Society of Biology…
Fly-ing-In especially - the Natural History Museum's very own Dr Erica McAlister aka Fly-Girl will be revealing the wonders of the things with wings as part of the Hullabaloo talks programme.
And look out for the Upcoming Hullabaloo Specials and Links We Love, featuring our Far-Off Friends…
For more information visit https://www.facebook.com/hullabalooiw/
Map & Directions
TripAdvisor
Opening Times
Open

(19 June 2020 - 21 June 2020)

Day
Times
Saturday

10:00

18:00

Sunday

10:00

18:00
* Enjoy Hullababloo at home for 2020!