Dimbola Close Up - Wet Plate Course

Dimbola Museum and Galleries
Terrace Lane
FRESHWATER BAY
Isle Of Wight
PO40 9QE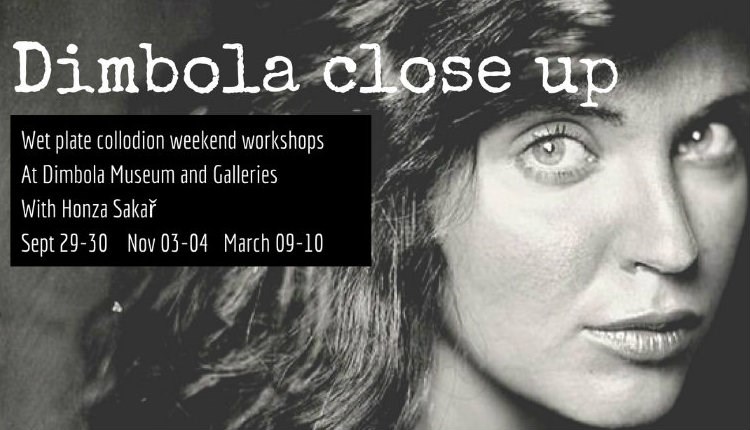 Guide Prices
£400 per person or £200 per person for Saturday Only (Includes lunch in Julia's Tea Room)
About
Following in the footsteps of Julia Margaret Cameron. Two-day wet plate collodion workshop with Honza Sakař. A rare opportunity to create stunning images in the very birthplace of the close-up.
Dimbola is the former Isle of Wight home of Julia Margaret Cameron and where, at 48, she took up photography and propelled it into fine art.
This two-day workshop serves as a hands-on introduction to this challenging but beautiful photographic process. Students will learn the history of the process, techniques for preparing the plate, how to pour collodion, exposing, developing, fixing and varnishing. You will not only be using the same antique processes that Julia Margaret Cameron used but also working in the very place where she created iconic images of Tennyson, Darwin, Herschel and many more!
The course is taught by the exceptionally talented and award-winning Czech photographer Honza Sakař. Honza has been using this arcane photographic process for over five years. He has his own wet plate collodion photographic studio in Prague. In 2016 Honza became a double 1st prize winner at the Czech Press Photo Awards in both the Portrait and Art categories.
A two-day introduction to the wet plate collodion process is available over the following weekends:
Saturday 29th & Sunday 30th September 2018
Saturday 3rd & Sunday 4th November 2018
Saturday 9th & Sunday 10th March 2019
£400 per person or £200 per person for Saturday Only (Includes lunch in Julia's Tea Room)
The wet collodion process was invented in 1851 and widely used throughout the 19th century. This is hands-on stuff, as each image is handcrafted by the photographer. The metal plates are exposed in the camera while still wet, developed and fixed in a darkroom. This magical alchemy produces some truly stunning results. Each person will leave with original prints of their work, following in the footsteps of Julia Margaret Cameron with their own Dimbola close-up!
To book please call 01983 756814 or email elissa.blizzard@dimbola.co.uk stating the preferred dates.
Map & Directions
TripAdvisor
Opening Times
Sorry, this event has passed.