Autism Friendly Fridays

Outdoor Event / Activities
Goodleaf Tree Climbing
Appley Park
RYDE
Isle of Wight
PO33 1ND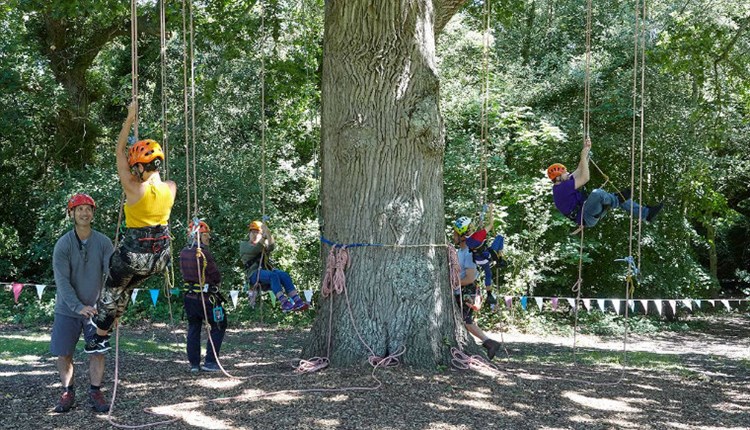 About
Friendly, fun and confidence boosting recreational tree climbing for people on the autism spectrum.
These sessions are for people who might not feel comfortable or ready to join a regular Goodleaf 2 hour session. We climb in small groups of up to 4 people. Friends and family are welcome too.
We've found people with autistic spectrum disorder really love and benefit from tree climbing and here's why:
- Recreational tree climbing is, by its nature, a calm activity and being close to nature can really help to bring down anxiety levels.
- Instructions are clear and simple to learn and the tree climbing technique we teach is repetitive.
- We focus on supporting and encouraging individuals as they climb. There is no pressure to reach the top of the tree, or even to go halfway.
- Tree climbing with Goodleaf is a brilliant way to boost self-confidence as many people achieve more than they expected.
Find out more about Autism Friendly Fridays at Goodleaf.
Map & Directions
TripAdvisor
Opening Times
Open

(29 May 2020)

Day
Times
Friday

15:00

16:00
Open

(29 May 2020)

Day
Times
Friday

16:30

17:30
Open

(17 July 2020)

Day
Times
Friday

15:00

16:00
Open

(17 July 2020)

Day
Times
Friday

16:30

17:30
Open

(31 July 2020)

Day
Times
Friday

15:00

16:00
Open

(31 July 2020)

Day
Times
Friday

16:30

17:30
Open

(21 Aug 2020)

Day
Times
Friday

15:00

16:00
Open

(21 Aug 2020)

Day
Times
Friday

16:30

17:30
Open

(4 Sept 2020)

Day
Times
Friday

15:00

16:00
Open

(4 Sept 2020)

Day
Times
Friday

16:30

17:30