Isle of Wight Steam Railway

The Railway Station
Main Road
HAVENSTREET
Isle of Wight
PO33 4DS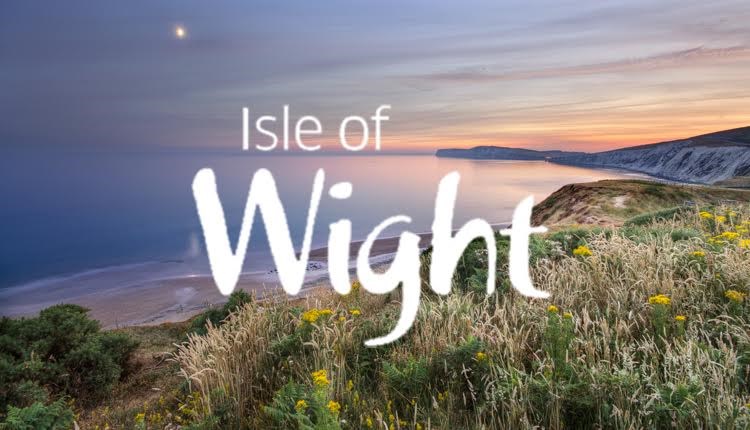 About
CLICK HERE TO BOOK YOUR TICKET ON-LINE (SAVE by booking online in advance of your visit).
Inspiring, Surprising and Award-Winning … Equally appealing to adults and families, your visit to The Isle of Wight Steam Railway will charm, engage and captivate, leaving you with some lasting memories of a special day out.
Step back to a bygone era when steam power was the order of the day. Thrill to the sight and sound of powerful majestic steam engines and breathe in the evocative smells of a real steam railway. Soak-up the rhythm of quiet rural stations while enjoying the friendliness of traditionally uniformed staff.
Settle back in beautifully restored Victorian and Edwardian carriages and discover an idyllic view of the Island's unspoilt countryside ... or hop off at one of our stations and just watch the trains go by! Keep an eye out for a red squirrel or deer darting away from the train as you pass through ancient woodland - And watch for a solitary kestrel perched on a fence post looking for prey as the train ambles through open farmland and sweeping Downland!
Our Locomotives and Carriages have all been painstakingly restored to pristine condition and are the hallmark of our delightful railway. Our oldest locomotive was built in 1876 and carriages date back to 1864!
Explore our Train Story Discovery Centre, a fabulous new attraction bringing to life those swaggering locomotives, cheerful carriages and quirky wagons, uncovering their impact on all our lives and showing what happened when no longer needed on the railways!
We are one of Britain's Heritage Railways and a registered educational charity, and we have often been recognised with awards and commendations. The IW Steam Railway has three times been named Independent Railway of the Year, winner of the IW Chamber of Commerce Tourism & Leisure Award and the Tourism South-East Silver Award for Best Large Visitor Attraction. The Railway has also been recognised nationally, winning the Best Heritage Project in The National Lottery Awards.
Throughout the year we'll be staging a number of special events when the steam trains provide the perfect centrepiece for us to put on something extra – From 'The IW Festival of Transport' to 'Midsummer's Night Steam', there's also 'The 1940s Experience', Cider and Cheese and Real Ale Festivals, the Annual Steam Show, and 'The Railway Folk' – a special event for children and families!
To complete your day out, The Isle of Wight Steam Railway offers fully licensed Refreshment Rooms, and you can browse for books, gifts, toys, DVDs and other mementoes from the Railway's Gift and Model Shop.
The pleasant rural location of our main station at Havenstreet provides lots of space for the young, and the not-so-young, to let off steam! Our large green open field offers space for picnics, games or just relaxing, and we challenge you to find the entrance to our hidden Woodland Walk!
There are generous discounts available for groups, FREE parking (on tarmac) for coaches, plus FREE entry for the coach driver and a meal for the coach driver!
In essence, the IW Steam Railway offers a unique and exciting journey back in time to an era when everyone travelled by steam train … Even Queen Victoria travelled over our line while visiting her Island residence at Osborne!
Finding The Isle of Wight Steam Railway is easy – Enter PO33 4DS in your SatNav, and head for the village of Havenstreet, three miles from Newport and three miles from Ryde. There's plenty of free parking for coaches and cars. The Railway is open daily from late-June to mid-September, and is open on numerous days from March to June and from late-September to December.
Telephone – 01983 882204 www.iwsteamrailway.co.uk
The latest Isle of Wight Steam Railway brochure and timetable is available in the brochure library
Please click here to view accessibility information.
EDUCATIONAL GROUPS - The Isle of Wight Steam Railway welcomes groups of students and is a registered educational charity. The Steam Railway is an ideal venue as it will interest, engage and captivate, leaving students with some lasting memories of a special day out. For more information and rates please visit http://www.iwsteamrailway.co.uk/school-visits.aspx
Map & Directions
TripAdvisor