#12 - Ride The Needles chairlift and take in one of the Island's most iconic views

Alum Bay New Road
Alum Bay
Totland Bay
Isle Of Wight
PO39 0JD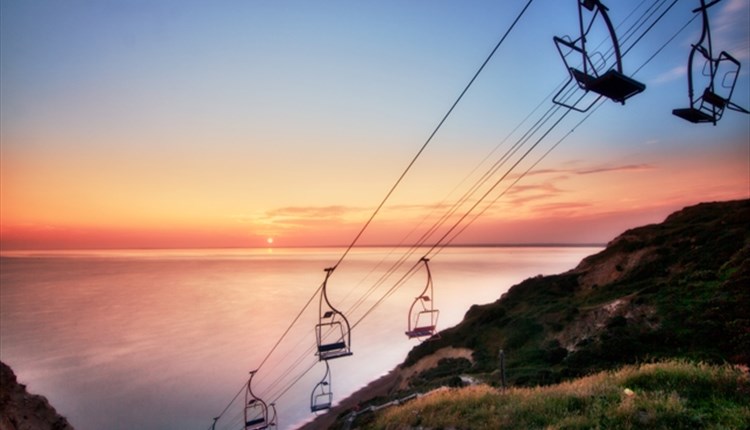 About
There can't be many Isle of Wight visitors who don't at some point step onto the famous chairlift at The Needles. As you emerge from the leafy launching spot you will descend down the cliffs and enjoy one of the finest views on the Island.

Directly ahead you'll see the famous Needles Lighthouse, which has been providing safe passage since the Victorian era. Alongside the Lighthouse are the three jagged chalk stacks, which were once four until an 18th century storm.

You can also see the Needles Battery, which was an important wartime defence as well as the site of Britain's secretive rocket-building programme.

As you descend you'll see the multicoloured cliffs of Alum Bay, which apparently offer 21 shades which can be carefully ordered into souvenir sand sculptures.

TripAdvisor
Opening Times
Open
(1 Jan 2018 - 31 Dec 2018)