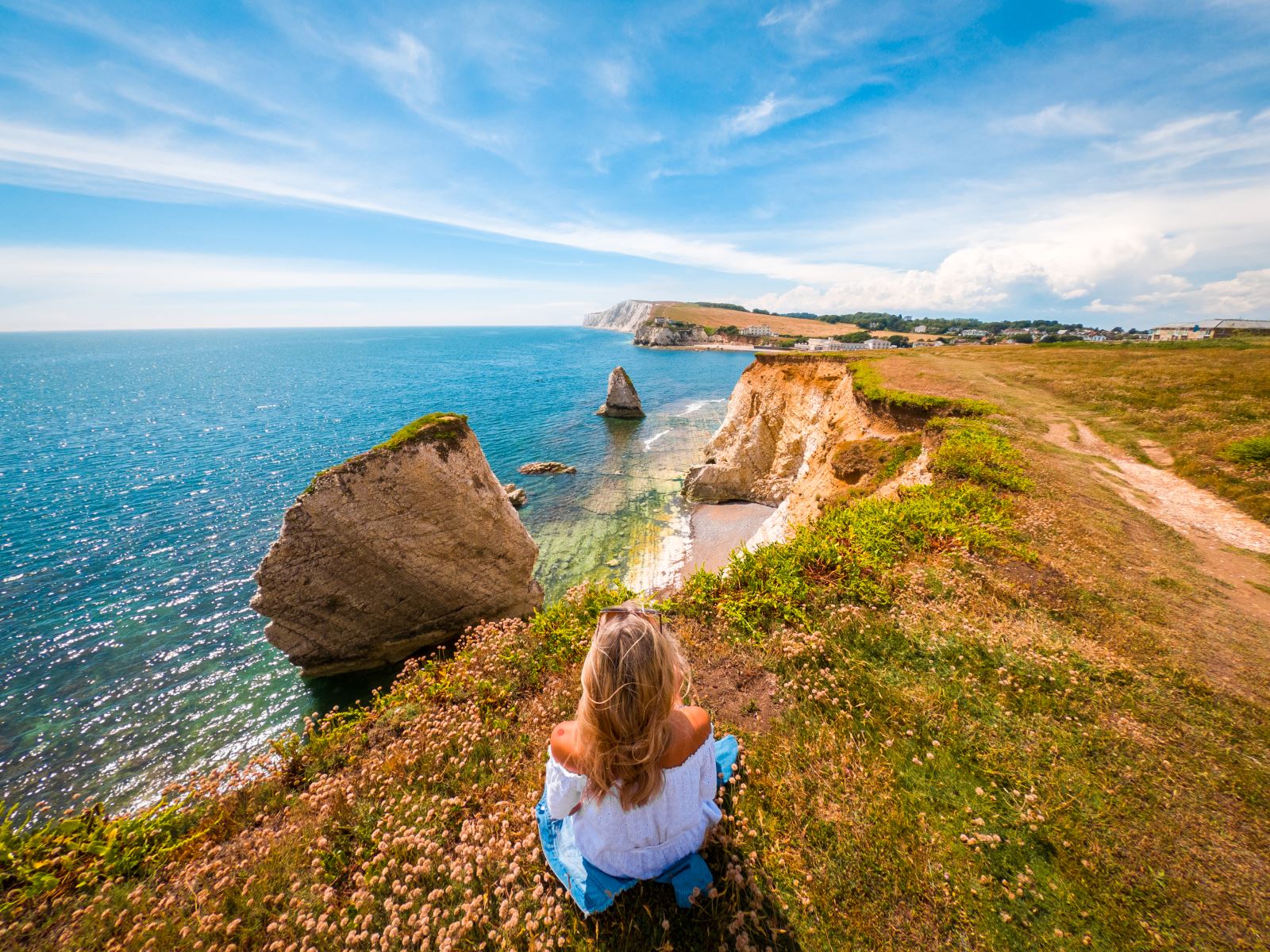 Breathe in the Isle of Wight's own brand of intoxicating fresh salty air and feel alive as soon as you step off the ferry. Adventure awaits on the Island in 2021.
After a tough year in 2020, it is time to look forward and plan your next adventure. Whether you're already a keen cyclist, rambler, rider, swimmer, surfer… or these are all new experiences that you can't wait to try, now is the time to do what makes you happy.
Do you dream of galloping across the beach on horseback, winding your mountain bike through forest trails or exploring hidden caves by paddle board? Or slowing down to discover the iconic Needles Landmark and immerse yourself in history at Osborne. What's on your Isle of Wight bucket list?
Whether you choose to explore the Isle of Wight with family, your beloved, or dog, it is easy to explore the Island on foot, by bike, bus or car, and - you'll find breath-taking views around every corner. Get lost in the woods, find yourself in the countryside and still never be more than 20 minutes from the sea!
Make a pit stop on your Island adventure for a pot of tea, a tasty doorstop sandwich, fish and chips, a roast - whatever takes your fancy. Discover cosy country pubs, thatched tearooms, friendly cafes and modern bistros serving the best of Isle of Wight produce in every town and village.
Then cosy up for the night and rest and relax, in a secluded country cottage, a B&B by the sea, a luxurious hotel, sustainable cabin, vintage caravan or safari tent and awake feeling excited for your next Island adventure.
Come for a weekend or join us for a week. Enjoy our unique landscape, reconnect with the great outdoors, try something new, rest and relax and indulge in our warm Island hospitality. Whatever the season and whatever the weather, there is so much to do and see. The Isle of Wight is ready to welcome you.
Add the Isle of Wight to your travel bucket list in 2021 and make time to explore.