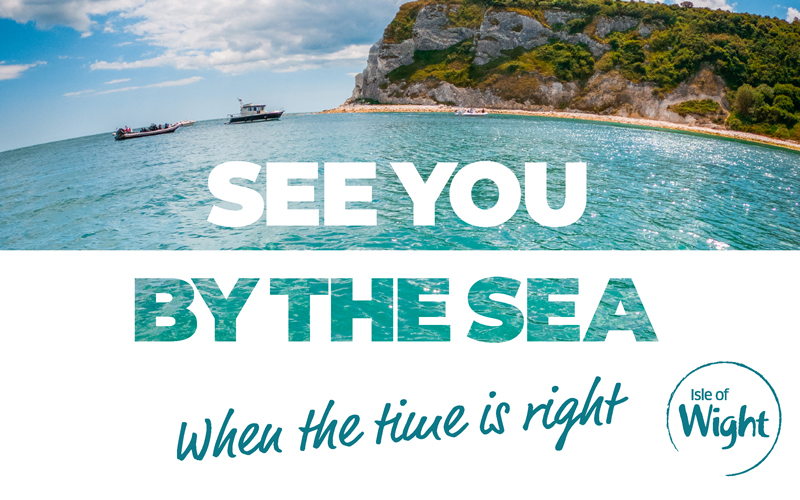 We look forward to sharing the Isle of Wight with you once again in the near future, whether you're visiting for the first time or returning to your favourite home from home on the south coast.

In turn, we hope that you look forward to exploring our unique landscape, feeling our golden sands between your toes, taking a dip in our clear waters, trying something new, enjoying our warm hospitality and reconnecting with the people and places you love.

Keep Island dreaming.

In the meantime we ask that you please continue to follow Government guidelines and stay home, keeping happy and healthy and helping to bring the date we can say "Welcome to the Island" ever closer.

Right now is the time to plan for when you can. To feel inspired and excited by everything there is to look forward to in the months ahead. Use this time we stay home to think positively and towards the future and to plan your perfect escape, whether you're looking for a little luxury, time spent in nature, relaxation or family fun.

We stay home now, so that we can all be together under the sun later.

We'll see you by the sea, when the time is right.

Please read the current Government Guidelines in regards to COVID-19.

You can find more information on current guidelines and the COVID-19 recovery road map on our website.