As the pandemic peaks in the Western world and Covid-19 still in force, most of us are fed up and missing our favourite people. It is becoming lonely in lockdown and it is hard to imagine the days when we can roam free once again, but stick with us and picture the scene…
In a few months or even weeks, you are going about your isolation day to day when the announcement comes; certain barriers and access to the parks, beaches, walking trails and the beautiful open spaces all around us are lifted.
Imagine the joy as you realise, we are over the worst of this unexpected era of our lives. We may not be able to enjoy the pub, a restaurant, café or festival straight away, but for the first time in a few months we will have our freedom back.
As humans we are creative and resilient creatures and so when the time comes, let's make the best of a new and more relaxed situation – while still adhering to official advice we might add – and not dwell on what we are still unable to do.
On the Island, we are incredibly lucky to boast such a beautiful and unspoiled landscape, miles of green countryside encased in a jacket of golden beaches. We look forward to the little things, like enjoying a homemade picnic under the sun in the great outdoors, accompanied by the sound of the birds and the mood set by the sweet smell of summer.
We are well on the way to flattening the curve but to avoid another peak, its vital we remain vigilant in our freedom with habits we have adopted over the last few months in regards to our health and the safety of us and our families. Here a few things we can do after the lockdown to continue to protect ourselves and the people around us:
Wash your hands at every opportunity or even better, carry hand sanitiser and use it before and after every interaction
Be mindful of the people around you, respect their boundaries.
Carry extra wipes, tissues and napkins with you
Use your bank cards to pay rather than handling cash
It's important to stay positive in these times and before you know it, you'll be able to enjoy caravan holidays on the Isle of Wight once again. Use the time we have now to plan the week or weekend away to please the whole family. The Isle of Wight offers some fantastic days out in the outdoors, where you can stay at a safe distance from other people.
Here's where we will be heading. See you there!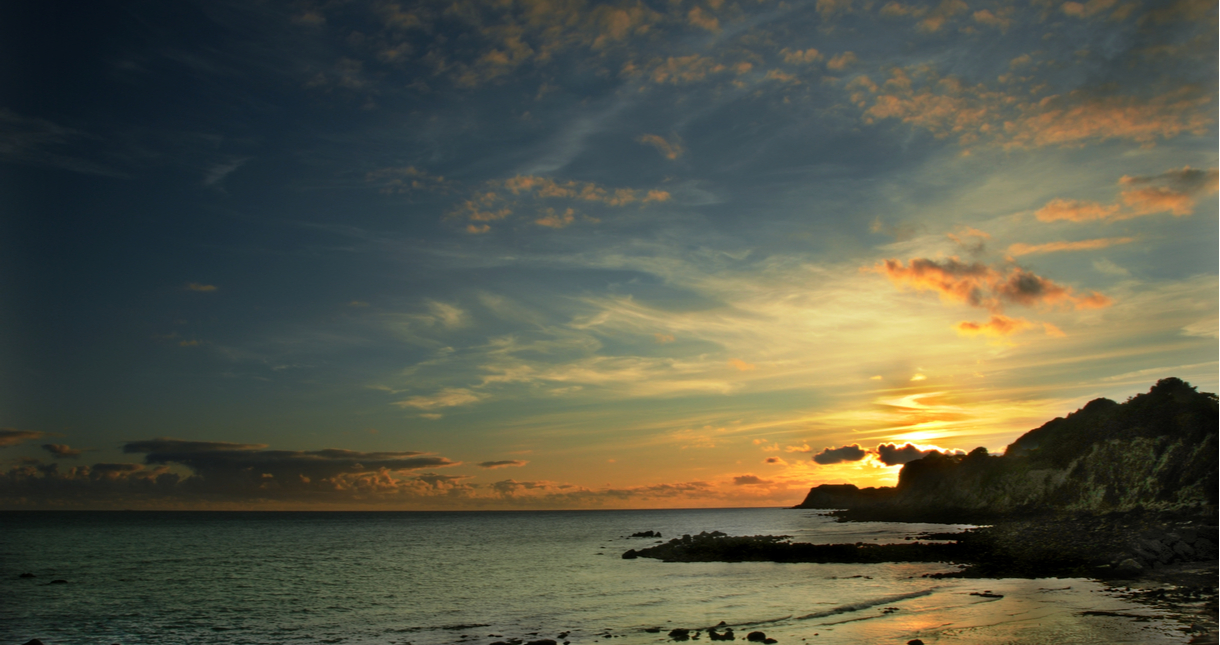 Steephill Cove Beach
Near the highest point in the sunny foothills of The Isle of Wight in Ventnor and situated on the side of a steep hill is the aptly named Steephill Cove Beach. This gem will have you believing in all the good in the world again with its stunning views and sandy beaches. There are hours of good old-fashioned fun here for families exploring the coves, playing in the rockpools and building sandcastles. The area can only be reached by foot which makes it even more special and secluded for its visitors. The Botanic Garden nearby is well worth a visit if you want something different while social distancing.
Mottistone Gardens
Mottistone Gardens is under the care of The National Trust and so it should be. It's simply breath-taking here and has surprises nestled within the flowers, plants and shrubs. See if your little ones can spot all of the hidden flowerpot people and have the chance to give one a name. Don't forget to grab one of the children's activity trail sheets to keep them busy on the day. There are also some picturesque walking routes around the surrounding estates. In the meantime, here are some gardening tips from Mottistone Gardens to keep your own garden in tip top shape during the pandemic.
Newton National Nature Reserve
This nature reserve has plenty to see and do for the whole family and you won't want to miss it. The harbour is a great place to relax near the water or you can get your walking shoes on and explore the local woodland areas. If you want to give your kids something to do during lockdown then the Newton National website provides some garden inspiration with 50 Things To Do Before You Are 11 3/4 and you can even plan your break away while you are there.
Walking & Cycling (Medina Greenway Breeze)
If you need exercise after being stuck indoors for so long then the walking and cycling routes on Medina Greenway Breeze are perfect! The start is based in the heart of Newport Quay with the route taking you to Island Harbour with plenty of sights to see on the way. The overall distance there and back is 5.5km across flat ground so it's perfect for little legs too.
Although it feels like it in these uncertain times, this lockdown won't last forever and through it, we will have discovered what's important and what's not.
One thing is sure, when this situation starts to settle and we emerge as better people we will have learnt a lot about our lives, our families and our friends. As we move through the last days of our lockdown, the pressure to stay apart will become easier to bear as our communities start to come together again with nothing taken for granted.
In the meantime, stay safe!